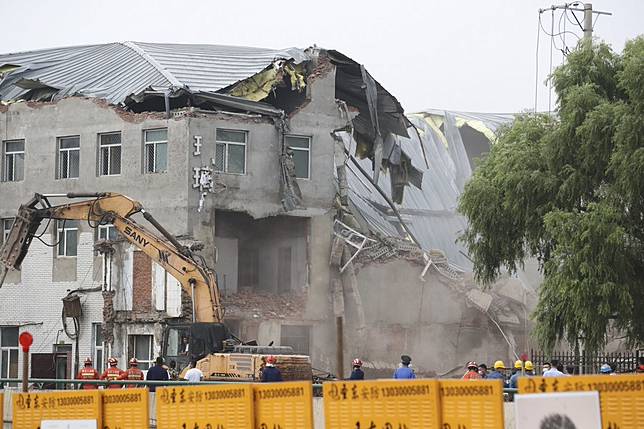 Rescuers work at the site where a warehouse collapsed in Harbin, northeast China's Heilongjiang Province, Aug. 4, 2020. (Photo by Zhang Tao/Xinhua)
HARBIN, Aug. 5 (Xinhua) -- A total of nine people were found dead on Wednesday after a warehouse collapse in Harbin, capital of northeast China's Heilongjiang Province, according to the local publicity department.
The nine people were trapped in the collapse that happened at 8:55 a.m. Tuesday in a warehouse of a food company in the city's Daoli District.
Rescue work has been concluded after all the nine victims were found as of 4:50 a.m. Wednesday. Over 350 search and rescue personnel were sent to the scene.
The owner, lessee, and lessor of the premises have been detained and an investigation is underway.  ■