Former Conservancy Association leader served on numerous government advisory groups on local environment and urban planning
Beloved academic might be best remembered for rescuing Long Valley wetlands in 1999 – a rare success in the city's conservation history.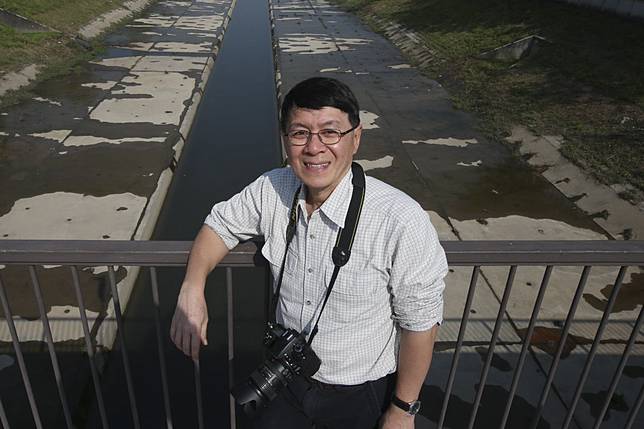 Ng Cho-nam, a prominent Hong Kong academic and a top government adviser on environmental issues, died on Friday. He was 59.
Ng, a professor of geography at the University of Hong Kong, suffered a stroke on Tuesday and was sent to Queen Mary Hospital. Blood clots in his brain could not be alleviated, according to his son, severely weakening his brain and heart.
"Dad left us peacefully at 4.06pm. He loved you all. He cherished every moment with every one of you," said his son, Jason, in a message to friends. "Thank you for standing with us in this critical moment."
Ng might be best remembered for his role in rescuing the Long Valley wetlands from a railway project in 1999 " a rare success in the city's conservation history. The campaign became an example for the next generation of green activists.
Since the 1990s, Ng served on powerful government advisory bodies overseeing the environment and urban planning. He was also a leader of the Conservancy Association and was the government's Silver Bauhinia Star in 2014 for his contributions to Hong Kong.
Secretary for the Environment Wong Kam-sing, in a message of condolence, praised Ng's active role in conserving rural areas and promoting biodiversity.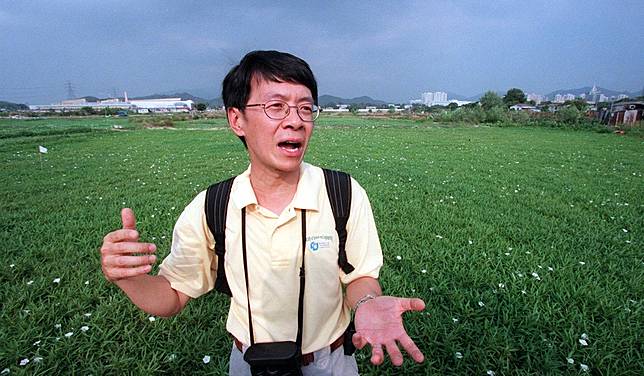 "Dr Ng spared no effort in promoting environmental protection over the past few decades," Wong said. "He showed lifelong devotion to serving society and made significant contributions."
Secretary for Development Michael Wong Wai-lun, in a separate statement, said he was grateful for Ng's contribution to Hong Kong's urban planning.
Ng was a member of the Advisory Council on the Environment from 1994 to 2008, serving four years as chairman of the committee that evaluated environmental assessment impact reports, known as EIAs. These reports are submitted by government departments and private developers to assess the effects of major development projects. Ng also taught classes on the EIA process at HKU's geography department.
Ng served on the Town Planning Board, where he was vocal about preserving the character of rural villages. Ng had long called for the redevelopment of brownfields " the term for abandoned farmland now used by industrial sites such as waste recyclers and scrapyards.
After completing a doctorate in environmental science in Britain in 1989, Ng returned to Hong Kong to teach. He became chairman of the Conservancy Association in 1995.
His first major environmental battle came in 1999, when the Kowloon-Canton Railway Corporation unveiled plans to build the Lok Ma Chau line across the Long Valley wetlands, a haven for migratory birds in Yuen Long.
Ng and his allies argued that the route would irreversibly harm the migration habits of more than 200 species of birds.
"Cho-nam was a very conscientious scientist who embraced an evidence-based approach to advocacy," said Albert Lai Kwong-tak, a long-time director of the Conservancy Association.
"In the Long Valley campaign, he did a lot of field work to demonstrate with data that there were many valuable bird species being endangered."
Lai said Ng also devoted time to lobbying for international support for the wetlands.
In the end, the Environmental Protection Department rejected the rail project. Time Magazine included the campaign among its "best environmental news" of 2000.
The railway firm, now merged with the MTR Corp, eventually built a tunnel to avoid Long Valley after it lost an appeal against the government rejection in 2001.
Part of the land was then conserved by Ng's green group as a rice paddy field.
Almost two decades on, the government is now going to resume Long Valley this month to devote resources to conserve it as an agricultural park.
A year before the Long Valley campaign, Ng survived a life-threatening battle with advanced-stage nasal cancer.
In the 1990s, Ng also went off the beaten track in mainland China to watch birds, former Hong Kong Observatory director Lam Chiu-ying, who co-led Hong Kong Bird Watching Society with Ng, recalled.
"We talked to nature reserve staff, forestry bureau people and academics. In the 2000s, we supported the formation of bird watching societies in China. This was the starting point of the big bird-watching community in China and associated travel," Lam said.
Ng also served on the Task Force on Land Supply, the Antiquities Advisory Board, the Council for Sustainable Development, the Energy Advisory Committee and the Transport Advisory Committee.
In 2012, he was an environmental adviser for the election platform of Leung Chun-ying, the former chief executive. His decision to join Leung, seen as a politically conservative figure, raised some eyebrows, but he believed the new leader could make a difference in environmental policy.
Last year, speaking as a member of the land supply task force, Ng put forward a flexible approach to country parks: preserving valuable areas but not objecting to developing less valuable areas for housing.
It is understood that Ng decided not to renew his directorship at the Conservancy Association because of a disagreement with staff over the issue.
Stanley Wong Yuen-fai, a former chairman of the government-appointed Task Force on Land Supply, has known Ng for a decade, since they served on the Town Planning Board and the task force.
Wong described Ng as "responsible and enthusiastic", seldom missing a meeting and always providing professional information on issues with which he was familiar.
He was an energetic conservationist motivated by love of nature and guided by a holistic understanding of the real worldLam Chiu-ying, former director of the Hong Kong Observatory and a long-time friend
Wong said: "Ng is a pragmatic person, who would try to handle commercial developments but also put his efforts in protecting the environment, such as his contributions to the Sha Lo Tung conservation project."
Sha Lo Tung was listed in 2004 as one of 12 priority sites to be protected under a policy to regulate and conserve Hong Kong's natural resources. The site was initially private land earmarked to become a golf course " until the government proposed a land swap with the developer in 2017.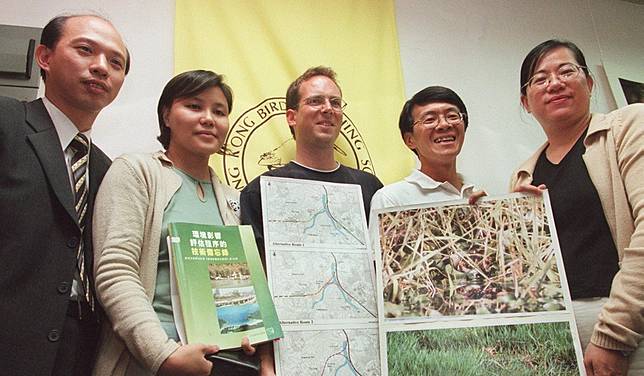 In 2015, Ng and his colleagues secured a generous sponsorship from HSBC to rejuvenate Lai Chi Wo village, a 400-year-old vacated Hakka settlement, to bring back locals and attract visitors. It was seen as a remarkable precedent for 70 other rural spots where development was frozen because of zoning issues.
Lam, who also worked on the project with Ng, described his friend as "an academic with his feet on the ground who solved real-life problems".
Lam said: "He was an energetic conservationist motivated by love of nature and guided by a holistic understanding of the real world".
Ng is survived by his wife, his son Jason and a daughter.
Copyright (c) 2019. South China Morning Post Publishers Ltd. All rights reserved.