News of spread of coronavirus boosts pharmaceuticals, drags down entertainment and airline stocks
The ChiNext Index of start-ups climbs to a three-year high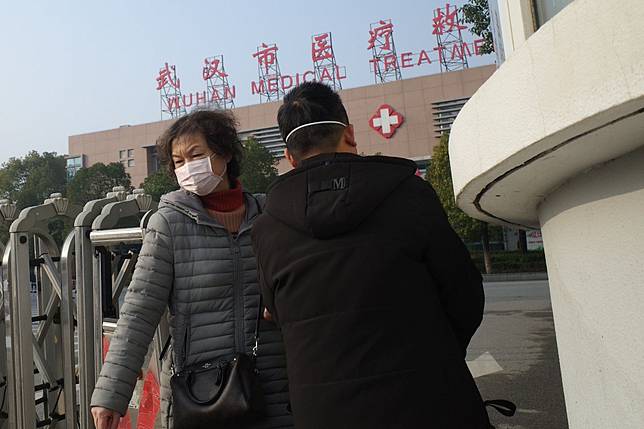 Hong Kong stocks posted their biggest daily decline in more than a month on Monday, dragged down by pre-holiday profit taking, while pharmaceutical and technology companies boosted the China markets.
The Hang Seng Index declined by 0.9 per cent to close at 28,795.91, recording its biggest daily loss since December 4.
"All good news has come out already, and there is not much stimulus that the market can expect in the near future," said Alan Li, portfolio manager at investment management firm Atta Capital.
The Hong Kong market is in correction mode now as positive factors " such as the phase one US-China trade deal " have been fully absorbed. Profit taking ahead of the Lunar New Year holiday is also weighing on the market, while the Chinese central bank's decision to keep its benchmark loan prime rate unchanged has disappointed some investors, Li said. He expected the Hang Seng Index to consolidate at the 28,500 points level.
Meanwhile, stocks listed in Shanghai and Shenzhen advanced, posting a strong start to a shortened trading week before the seven-day public holiday in China.
The Shanghai Composite Index gained 0.7 per cent to 3,095.79, for its biggest daily gain in five sessions. The Shenzhen Component Index advanced 1.5 per cent. The ChiNext Index of start-ups listed in Shenzhen soared by 2.6 per cent to a three-year high of 1,982.18.
"It's been a trend since August 2019 that when the property cycle goes downward, growth stocks will outperform," said Yang Xiaolei, a Shanghai-based independent market analyst.
Gains in pharmaceuticals on the worsening outbreak of a new coronavirus strain in China also contributed to the ChiNext's advance, as drug makers are one of the biggest constituents of the index, he said.
Health authorities in Beijing on Monday said two local patients who had travelled to Wuhan, the central Chinese city where the virus originated, have been found to be infected, in a social media post on Weibo, China's equivalent of social-media site Twitter. Meanwhile, Guangdong province in southern China has also reported its first case.
These cases are the first officially confirmed instances of the illness spreading beyond Wuhan.
Not surprisingly, a gauge of 253 drug makers compiled by data provider Xuangubao surged 2.7 per cent, with 13 stocks including Jiangsu Sihuan Bioengineering surging by the 10 per cent daily limit.
In Hong Kong, airline and casino operators declined on fears that the outbreak of the Wuhan pneumonia virus could weaken holiday demand over Lunar New Year.
Air China plunged by 7.1 per cent to HK$7.24, while China Eastern Airlines was down 5.8 per cent at HK$4.03. Macau casino owner SJM Holdings fell 6.4 per cent to HK$9.83, and MGM China Holdings decline by 6.5 per cent to HK$13.8.
Copyright (c) 2020. South China Morning Post Publishers Ltd. All rights reserved.