From Michelin-starred restaurants, sky-high bars to the newest cultural-retail destination, Tsim Sha Tsui may just be your new favourite neighbourhood
Home to some of Hong Kong's most iconic landmarks such as the Clock Tower and Avenue of Stars, Tsim Sha Tsui is a fast-growing shopping and dining destination that shows no signs of stopping. Amidst designer flagship stores lining the main streets lies top restaurants and rooftop bars frequented by those who are in the know. Whether you're new to the Kowloon side of the city or looking for new places to visit, here are the best places to eat, drink and shop in the area.
Where to eat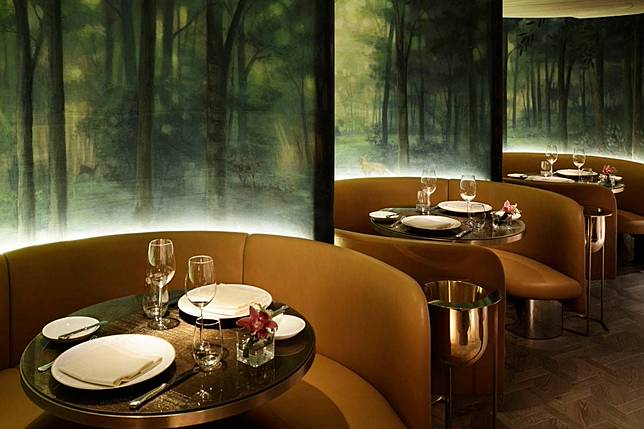 Épure
Tucked away in Tsim Sha Tsui's Harbour City, Épure is a one-Micheline-starred restaurant serving up contemporary French cuisine curated by chef Nicolas Boutin, with an extensive collection of vintage wines to pair with the dishes. 
The ambience is intimate and private, elevated by moody lighting, plush furnishings and a French garden interior. The menu changes seasonally but the signature dishes remain irreplaceable, including the Parisian classic white button mushroom soup with baby spinach gnocchi and seared duck foie gras with shaved and marinated pear and caramel jus, a staple in French haute cuisine.
To get a taste of the kitchen's finest offerings, go for the seasonal or signature tasting menu available for dinner.
Épure, Shop 403, Level 4, Ocean Centre, Harbour City, Tsim Sha Tsui, Hong Kong, +852 3185 8338, epure.hk
See also: What's Cooking At Off Menu, Hong Kong's Newest Food And Drink Festival
Yan Toh Heen
The newly refurbished Yan Toh Heen—the InterContinental Hong Kong's two-Micheline-starred Chinese restaurant—creates a refreshing sense of space with interiors inspired by a jade jewellery box, taking diners on a journey of uncovering its culinary treasures from the moment they enter the dining room. 
Come for lunch to enjoy their dim sum offerings, which are arguably some of the best in town—the beautifully presented "Yan Toh Heen Superior Dumplings" and braised whole abalone crispy taro net are chef Lau Yiu Fai (who has been at the kitchen helm for more than three decades)'s take on the classics using premium ingredients. 
An a la carte menu is available for both lunch and dinner, featuring signature dishes such as the wok-fried wagyu with green peppers, mushrooms and garlic and the crispy fried rice with crab claw in fish bouillon—the finest combination of flavour and texture. 
Yan Toh Heen, Lower Level, InterContinental Hong Kong, 18 Salisbury Road, Tsim Sha Tsui, Hong Kong, +852 2313 2323, intercontinental.com
See also: Where To Find The Best Chinese Brunches In Hong Kong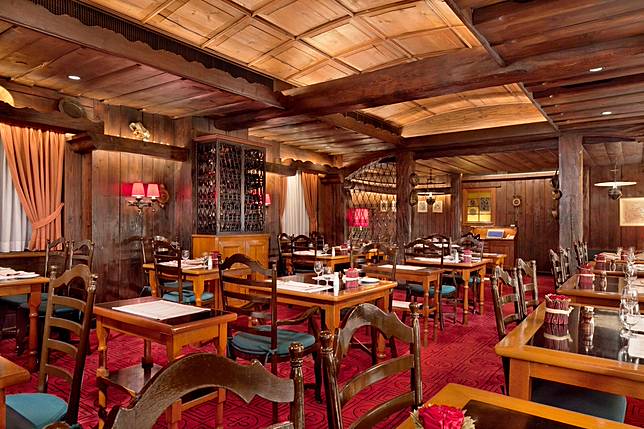 *Chesa *
Proper Swiss cuisine can be hard to come by in Hong Kong, but thanks to The Peninsula's Chesa, lovers of raclette and cheese fondue can get an authentic Alpine experience without having to travel far. 
Set in a cosy Alpine chalet, the restaurant has been around for more than 50 years, serving classic Swiss favourites such as the full-flavoured cheese fondue for two, the meaty veal Zurichoise (hand-made sausages with rosti) and Spätzle pasta. 
Of course, a Swiss meal is not complete without an indulgent chocolate dessert, which is offered in the form of a chocolate Swiss chalet or chocolate mousse. 
Chesa, 1/F, The Peninsula Hong Kong, Salisbury Road, Tsim Sha Tsui, Hong Kong, +852 2696 6769, peninsula.com
See also: 7 Luxury Hotel Pools In Hong Kong—From Staycations To Day Passes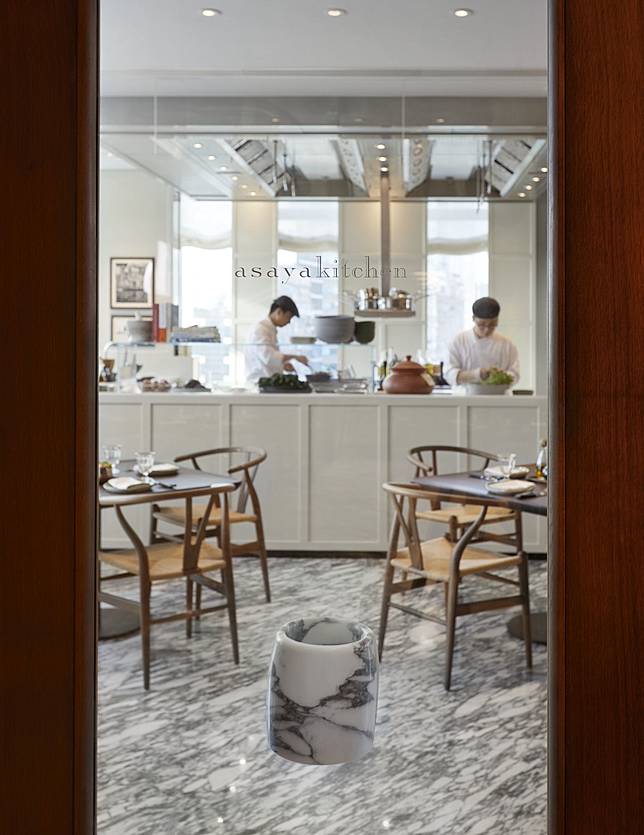 Asaya Kitchen 
The Rosewood Hong Kong's new dining destination is part of the hotel's urban wellness concept, Asaya, serving wholesome, nutrient-rich Mediterranean fare in an open kitchen-style dining room, which connects with an al fresco poolside bar boasting striking views of the harbour. 
Serving breakfast, lunch and dinner, the health-conscious restaurant helmed by chef Renaud Marin (formerly of Cochin and Upper Modern Bistro) creates dishes using vegetables and fruits sourced from local farmers and seafood from the Shun King Fisherman family in Sai Kung. 
For a full experience of Asaya Kitchen's seasonal offerings, opt for the chef's degustation menu, complete with an additional biodynamic wine pairing.
Asaya Kitchen, 6/F, Rosewood Hong Kong, Victoria Dockside, 18 Salisbury Road, Tsim Sha Tsui, Kowloon, Hong Kong, +852 3891 8732, rosewoodhotels.com
See also: 10 Things To Know About The Rosewood Hong Kong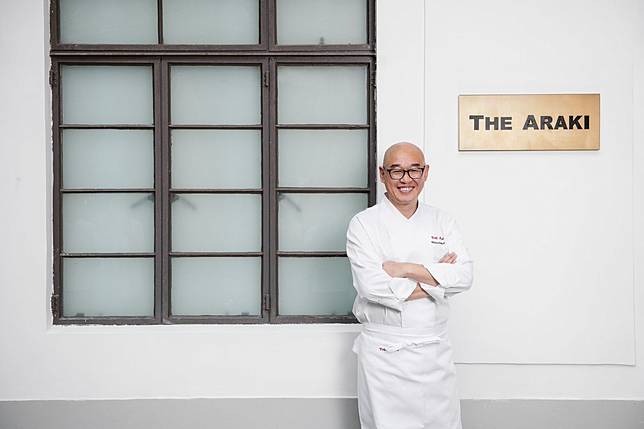 The Araki
Set to open in Hong Kong's historic House 1881 this winter, The Araki, the Mayfair three Michelin-starred restaurant by world-renowned sushi chef Mitsuhiro Araki will make its Asia debut with the new venue. 
The sushi restaurant is expected to serve Araki's signature precision-led omakase—a concept where only up to 12 guests at a time get to sit at the chef's table to watch the culinary master in action. An original dining experience executed to impress, the menu will focus purely on Edomae-style sushi using the freshest local ingredients.
The Araki, G/F, Stable Block, House 1881, 2A Canton Road, Tsim Sha Tsui, Hong Kong, +852 3988 0000
See also: 8 Most Unique Brunch Spots In Hong Kong
Where to drink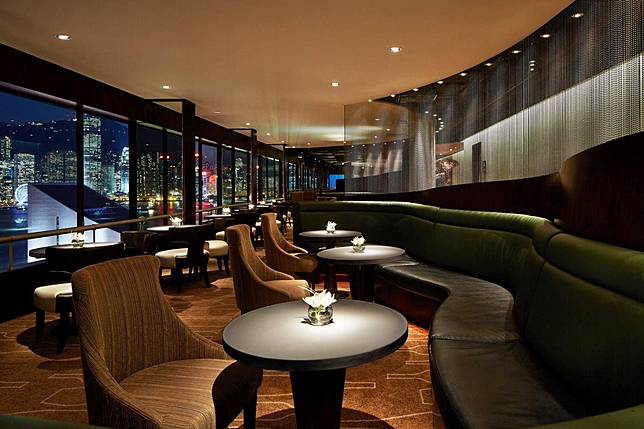 Sky Lounge
With floor-to-ceiling windows overlooking stunning harbour views, Sky lounge occupies the 18th floor of the Sheraton Hong Kong, offering a sophisticated space for casual drinks and delicious nibbles. 
Save a spot at one of the window tables for the best sunset views, and stay to watch the city's lights twinkle on as night falls. Wine connoisseurs will feel right at home at the intimate Wineroom and select premium wines with the Enomatic wine dispensing system which provides 24 labels with 3 different pours to choose from.
Sky Lounge, 18/F, Sheraton Hong Kong Hotel & Towers, 20 Nathan Road, Tsim Sha Tsui, Hong Kong, +852 2369 1111, marriott.com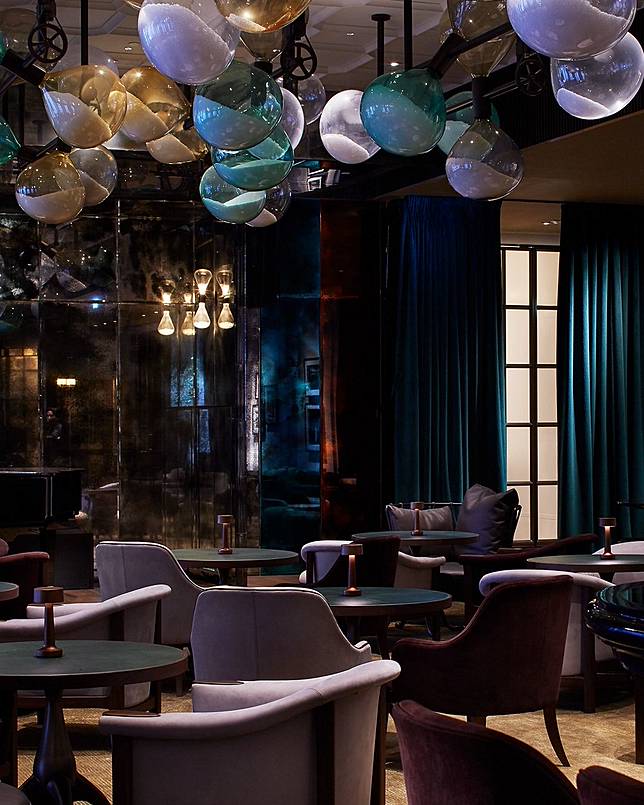 DarkSide
A cocktail, cigar and jazz lounge concept, Rosewood Hong Kong's DarkSide exudes an old-world charm with its plush velvet drapes, hourglass ceiling installation and antiqued glass panelling.
With a focus on rare aged dark spirits, including rum, whisky and calvados from the early 19th century, the cocktail menu delights with signature creations such as The Yemen, made with osmanthus-infused Pierre Ferrand cognac, bee wax, raw honey, bee pollen and frankincense. 
The outdoor terrace overlooking the glittering lights of Victoria Harbour makes for the ideal spot to enjoy a vintage cigar, while the nightly jazz tunes sets the mood for a fine libation.
Rosewood Hong Kong, Victoria Dockside, 18 Salisbury Road, Tsim Sha Tsui, Kowloon, Hong Kong, +852 3891 8732, rosewoodhotels.com
See also: 7 Boutique Hotels For A Hong Kong Staycation
Aqua Spirit
Perched on the 30th floor of One Peking, one of the major draws of Aqua Spirit are the sweeping harbour views, accompanied with high ceilings and dim lighting which adds to the romantic setting. 
Come here to enjoy the Symphony of Lights show in the evening, while sipping Japanese-inspired cocktails from a well-curated list. Made for sharing, the bar snacks flaunt delights from Aqua Tokyo and Italian favourites from Aqua Roma. 
Aqua Spirit, 30/F, One Peking, Tsim Sha Tsui, Hong Kong, +852 3427 2288, aqua.com.hk
Where to shop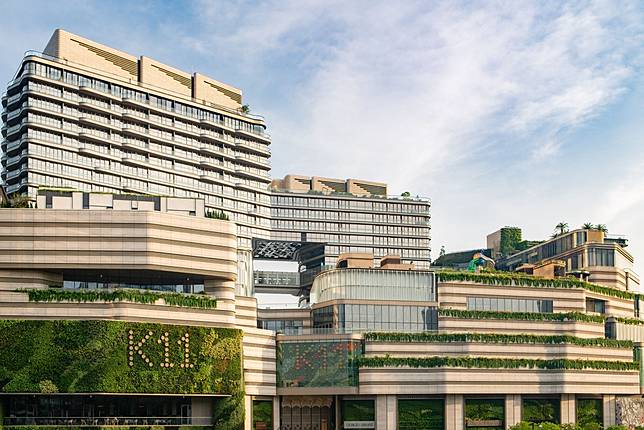 K11 Musea
A new cultural-retail destination on Victoria Dockside, K11 Musea is the latest project of K11 Group, founded by Tatler 500 Lister Adrian Cheng. 
An art-focused concept that sets itself apart from regular shopping malls, K11 Musea houses over 40 unique art pieces and is home to several debut restaurants from overseas, including Fortnum & Mason and Avobar from London and Parisian bakery Gontran Cherrier.
Find out more about K11 Musea here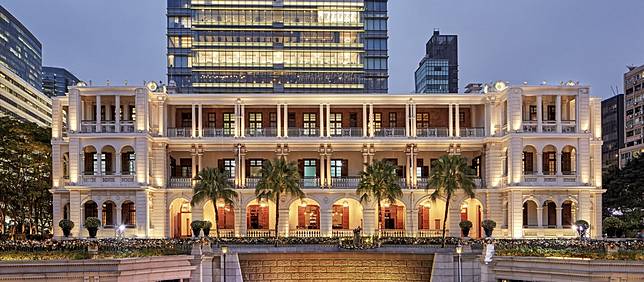 1881 Heritage
Just a stone's throw away from the Star Ferry Pier, Heritage1881 is a Victorian-style building which served as the Hong Kong Marine Police Headquarters from 1880's to 1996. 
After an extensive restoration in 2003, the historic site now home to House 1881, a charming boutique hotel and a shopping complex housing some of the world's most luxurious brands.
1881 Heritage, 2A Canton Road, Tsim Sha Tsui, Hong Kong, +852 2926 8000, 1881heritage.com
See also: 8 Quintessential Hong Kong Experiences For First-Time Visitors