It is the first time the ex-chief executive has hit out at a serving official, as schools get embroiled in months-long anti-government movement
Source says two public school teachers suspended, while Education Bureau confirms warning sent to two others from aided schools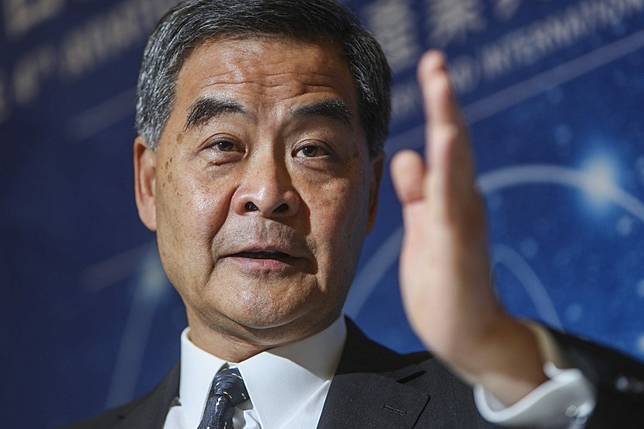 Two public school teachers were suspended for online remarks on the ongoing protests, it emerged on Thursday, as former Hong Kong leader Leung Chun-ying accused the city's education chief of mishandling the sector in relation to the anti-government movement.
In his first criticisms against a serving official, Leung lashed out at education minister Kevin Yeung Yun-hung on Facebook after, in a separate case, his bureau issued letters to reprimand two other teachers from aided secondary schools for anti-police speeches made on their personal social media accounts.
The four cases were among the 58 complaints the bureau received against teachers concerning "social events in recent months".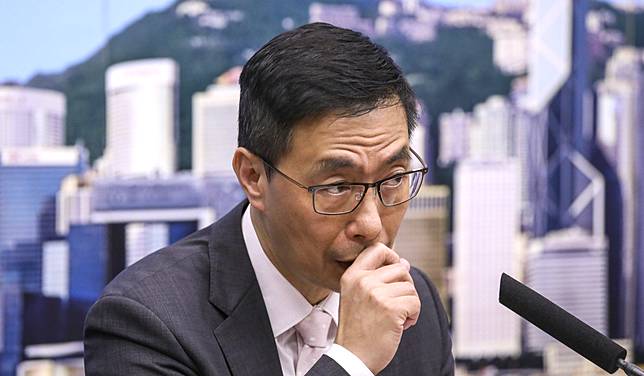 In the case of the two public school teachers, a source told the Post they were suspended for complaints against their comments over the withdrawn extradition bill.
The bureau, which confirmed the cases said: "While an investigation is still under way, the teachers concerned have been suspended from duties and temporarily posted to other job positions which do not involve contact with students."
Students and teachers suffering from emotional problems over protests: survey
It also said on Thursday that seven of the 58 cases had been completely investigated, with the two from aided schools found to be substantiated.
"The bureau has taken follow-up actions by issuing letters of reprimand to two teachers involved," a spokesman said. "If they commit further acts of misconduct, the bureau can consider cancelling their teachers' registration under the Education Ordinance."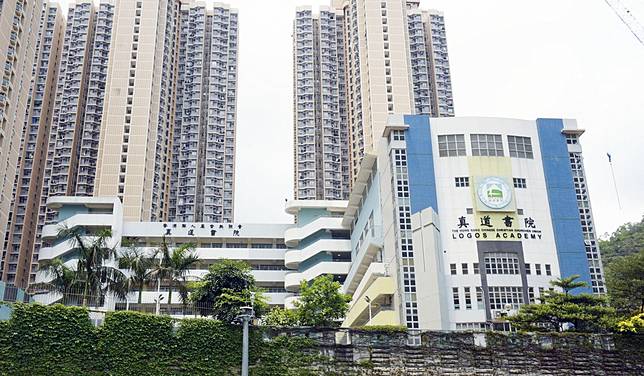 A source said the two aided school cases centred on Alvin Tai Kin-fai of the Hong Kong Chinese Christian Churches Union Logos Academy and Colin Lai Tak-chung, a liberal studies teacher at Sacred Heart Canossian College.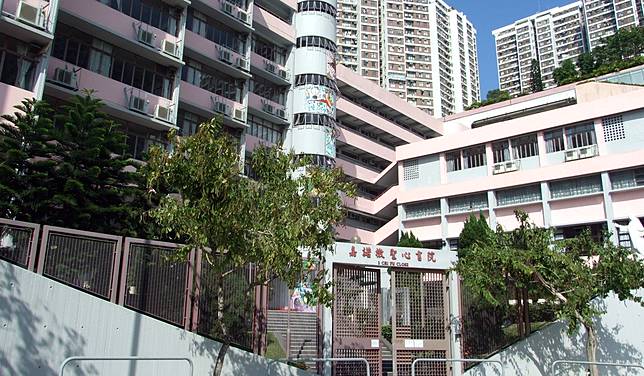 Complaints against Tai, then-assistant principal at his school, were lodged in late July after he posted on his social media account that "children of those policemen who have used excessive force die before seven".
Tai subsequently deleted the post and apologised for the remark.
Earlier in July, Lai had changed his profile picture on Facebook to the phrase "whole families of corrupt cops die". He then also apologised and retracted the remarks, as well as resigned from his post at the Hong Kong Examinations and Assessment Authority's committee on liberal studies.
Among the unsubstantiated cases included complaints against the vice-principal of Man Kiu College, who was accused of posting in late August a Facebook message that read: "I do not welcome roaches to be our students."
But the college later said the post was not authentic and that the vice-principal had never made the comment.
According to the Education Ordinance, teachers can have their registration cancelled for a wide range of reasons, including the conviction of criminal offences. From 2009 to last year, 97 individuals had their places on the register cancelled or refused, according to the bureau. Teachers can also lose their registration "if it appears to the permanent secretary for education that the teacher is incompetent".
More than 22,000 march in teachers' rally supporting young protesters
Meanwhile former city leader Leung criticised education chief Yeung, saying he had failed to act promptly on the problems relating to protests on campuses.
"The secretary for education is dragging his feet and harbouring evils," Leung wrote on his Facebook account. "I'm sorry, this is the first time I've openly criticised an incumbent government official."
Leung, now vice-chairman of the Chinese People's Political Consultative Conference, also urged Tai's employer to sack him, noting that the school had pupils from police families.
The former chief executive also said people "concerned with education" could leave messages on the Lennon Wall of the school, referring to facades adorned with messages of support for the protests.
Education sector lawmaker Ip Kin-yuen of the pro-democracy camp said the bureau's handling of Tai and Lai's cases were "out of proportion".
Ip explained that the pair had made the remarks on Facebook and not in class, and hence they should not be seen as a reflection of professional conduct.
Teacher from well-known Hong Kong school among four arrested amid protests
"In these two cases, there is no serious, direct impact on the students," Ip said.
He also said the bureau should handle complaints against teachers with different political views fairly.
In response to Leung's comments, the bureau said it employed a neutral and professional approach in handling complaints.
"That includes studying the actual circumstances and evidence of each case and the impact to the teaching profession and students," the spokesman said.
Teachers would also be given a chance to state their case, he added.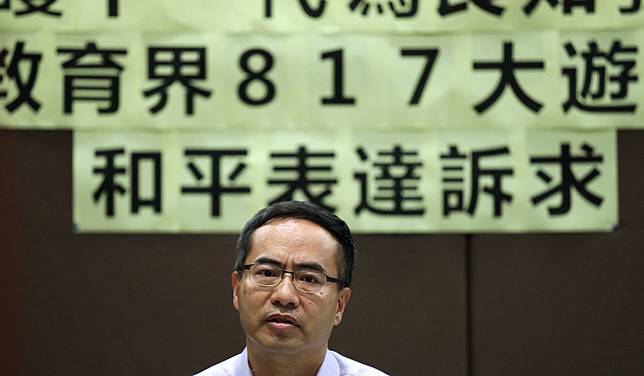 Fung Wai-wah, president of the Hong Kong Professional Teachers' Union, warned that the actions taken against the four teachers could give rise to "white terror" in the education industry.
"Suspension over online speech is rare," Fung said, adding that past cases usually involved suspected criminal activity.
Fung said the bureau should make clear what warranted the reaction and questioned if it was bowing to "political pressure".
Copyright (c) 2019. South China Morning Post Publishers Ltd. All rights reserved.