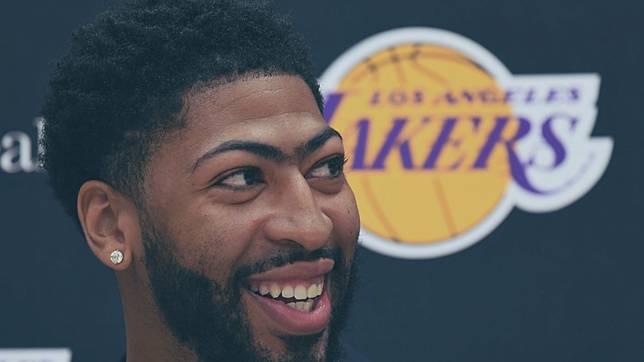 After weeks of uncertainty and calls for a boycott of the NBA in China, basketball fans showed up online in droves to watch a season opener between the Los Angeles Lakers and the Los Angeles Clippers.
According to Tencent Sports, the league's exclusive streaming partner in China, 25 million viewers watched the live stream, dispelling any speculation of a popular backlash against the NBA.
By comparison, 21 million Chinese viewers watched the second-to-last final game of the previous season between the Toronto Raptors and the Golden State Warriors in June. According to NBA China, it was China's most-watched NBA game via live stream. (It's unclear whether Tencent and NBA China use the same methodology.)
But the strong viewership numbers for the Lakers vs Clippers game don't mean it's completely back to business as usual for the NBA, after the general manager of the Houston Rockets, Daryl Morey, tweeted support for Hong Kong protesters.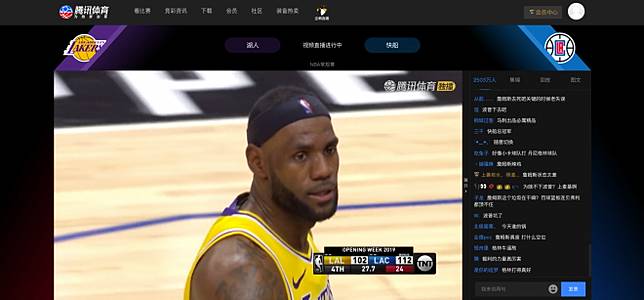 State broadcaster CCTV, which used to show all NBA games live, blacked out the two season openers.
Yuan Fang, a former ESPN reporter and founder of Fountainhead Sports, said that compared to the state-backed CCTV, Tencent was a market-driven company with financial overheads, plus shareholders, to consider: "Every NBA game that doesn't get streamed is money lost for the company."
Brand sponsorship is a big part of how Tencent Sports makes money. Usually, the commentators' desk during any given game will be filled with brands and logos from advertisers.
"China still hopes some sort of apology from the league, but it looks like we are not going to get it," Yuan told *Inkstone. *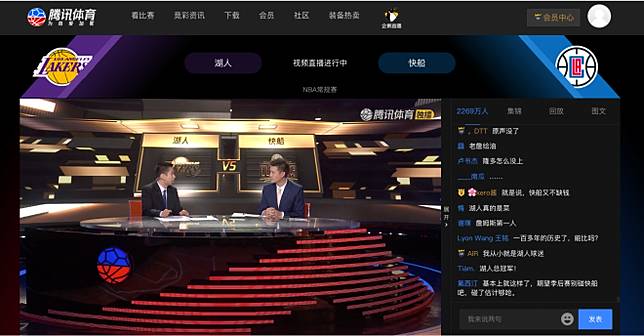 "But that disappointment doesn't mean China is going to shut down the whole league," he added.
Tencent has so far scheduled all future games to be live streamed as usual, except the Rockets, which used to be China's favorite team.
Yuan said that, despite anger in China over Morey's tweet and NBA commissioner Adam Silver's support of free speech, there was never any official ban on the whole league.
"So Tencent is testing the water to see if fans still want to watch and see how the public reacts," he said.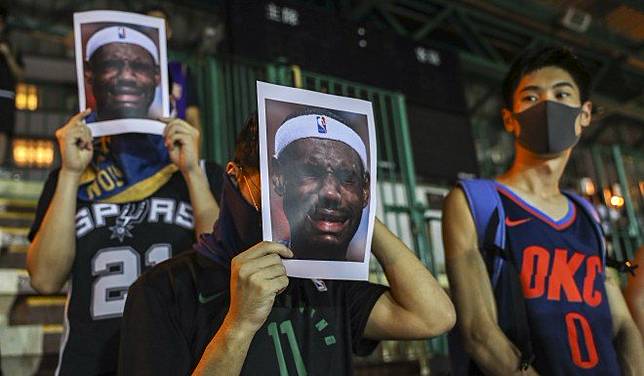 On China's Twitter-like Weibo, the opening game was a trending topic, attracting many critical comments.
"Didn't we just say we're going to boycott the league? Those idiots who watched the game, are you guys happy now?" said one popular comment.
During the streaming of the game on Wednesday morning in China, the commentators' desk carried no brands or sponsorships, a stark contrast to previous seasons.
China is the NBA's biggest overseas market. The business is worth about $4 billion, according to one estimate.
In July, Tencent has renewed a five-year contract of $1.5 billion with the league to be its exclusive web partner. In the 2018-2019 season, more than 490 million people watched the NBA on the platform.
Copyright (c) 2019. South China Morning Post Publishers Ltd. All rights reserved.