The league's row with China is far from over and will undoubtedly be a talking point during the 2019-20 season
Many questions remain, including how each entity pivots and approaches the long term outlook regarding this controversy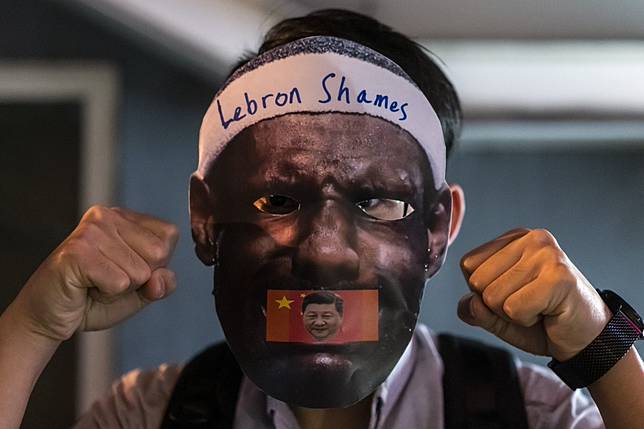 There are a lot of "what ifs" as the 2019-20 National Basketball Association season gets under way on Wednesday (Hong Kong time), and a lot of them have nothing to do with basketball. The NBA's China crisis has simmered, but the wounds are still open and may fester instead of fade. Let's look at some of the questions around this prickly topic as we get set for tip-off:
How long before Tencent folds on not broadcasting Houston Rockets games?
This could get tricky for the Chinese media giant. In not showing Houston Rockets games, Tencent is also denying subscribers the ability to watch their team play Houston. When general manager Daryl Morey, who infamously tweeted his support for the Hong Kong protesters, and his players take on the Golden State Warriors on November 7, fans in China will be denied the right to watch superstar Stephen Curry take on James Harden and Russell Westbrook.
This gets even more difficult for Tencent when the play-offs start. The Rockets are tipped by some analysts as a team that could make its way to the NBA finals, or at least the Western Conference finals. Money talks, and if the Rockets go deep into the second season and not showing their games becomes a serious issue (including a full blackout if they make the finals), don't expect country to trump dollar signs come April.
The other problem is that the Rockets' James Harden and Russell Westbrook have two of the bestselling jerseys in the league. Adidas made Harden one of the faces of the NBA after it signed him to a 13-year deal in 2015, and Westbrook signed for 10 years with Nike in 2017 and got his first signature shoe last year.
These two are high-profile moneymakers signed to brands with massive deals in China. Scrubbing Harden and Westbrook in Rockets jerseys from advertisements in China is most definitely going to get Adidas and Nike involved, two more international corporate heavyweights.
Does Yao Ming now have to sever his ties with the Rockets?
View this post on Instagram

A post shared by Yao Ming (@yao) on Jun 24, 2019 at 6:57am PDT
This one will also partially hinge on how well the Rockets play. Pro sports teams are well known for trotting out past glories and players to whip fans into a frenzy during deep play-off runs. If the Rockets make the finals, where will one of the team's most notable players be for photo ops and glad-handing?
Yao's jersey is hanging from the rafters in Toyota Centre and the Rockets will soon celebrate 50 years of existence (since moving from San Diego in 1971). Corporate sponsors love an anniversary party, but if one of the team's most famous players is told to stay home by the Chinese government, you are going to have a lot of angry stakeholders on the US side.
Yao is the president of the Chinese Basketball Association. However, he has been in that position since 2017 and I'm guessing he won't serve indefinitely. When his time is up with the CBA he won't have as many official ties to one side of this argument and if the Rockets come calling for their 50th birthday party, one has to wonder if he will answer the phone.
Will we see preseason games in China in 2020?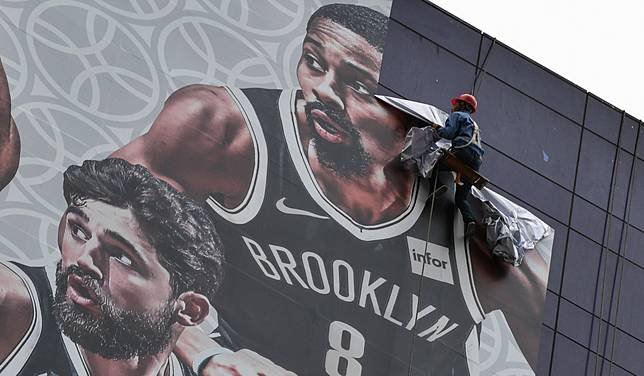 Ask any NBA player right now if they would like to go to China to play basketball and you will surely get an emphatic "no". Where the league and China will stand 11 months from now is another story, but as most people know, going to China in an official capacity is a process. Talks and negotiations can take months, signatures have to be inked and hands have to be shaken.
Given that the last statement from China said it would get "retribution" on NBA commissioner Adam Silver and the league sooner or later for stating that Chinese government officials tried to get Morey fired, I can't see friendly bilateral talks kicking off any time soon. It almost sounds like a physical threat and makes China feel like a no-fly zone for NBA staff and executives.
The NBA can survive without China. Basketball is not saddled with concussion issues like the NFL and its players are known for being moneymaking brands. Forbes' annual list of the highest paid athletes tells a critical tale, one China should be worried about. Thirty-five NBA players made the top 100, the most of any league, combining for US$1.3 billion. The NBA's salary cap keeps going up and new markets, such as India, are continuously being tapped.
China telling its citizens to pick country over basketball is a big ask. Nationalism only goes so far and the NBA is not bound by country lines or an authoritative state. It will adapt and find new sources of revenue to sustain its business model. China, on the other hand, just picked a fight with one of the most powerful corporate entities on the planet. Communism versus capitalism; my money is on the bottom line winning out.
How far will LeBron James' image continue to slide?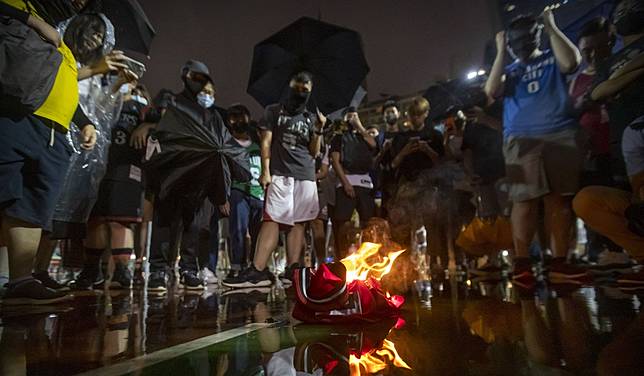 There's one James stat I will be paying close attention to, and it's not his points, assists or even how many games he wins with Anthony Davis and the Los Angeles Lakers. A quick peek at the NBA's website still has James' yellow jersey as the top seller, ahead of Curry and Kyrie Irving's Boston Celtics jersey as of February. (Irving has moved on to the Brooklyn nets.)
Now that James has been blasted for his handling of the NBA-China crisis in a series of rambling interviews, one has to wonder how many James fans will turn to other stars? While he didn't say he is siding with China on the issue of Hong Kong, James definitely sent the message that his mind is elsewhere and the people here in the city fighting for political reform will not be getting any emphatic support from the multimillionaire in the near future.
Hongkongers in turn burned and stamped on his jersey last week in a showcase protest for the cameras. James' image is no longer squeaky clean and I'm not sure there's enough PR magic dust to shine this one back to mint condition. Jersey sales will be a bellwether as the NBA's biggest star flirts with the role of the villain for the first time in his career.
Will the NBA and China ever be able to repair this relationship?
Kyrie Irving on the pro Hong Kong protestors that attended tonight's game in Barclays (PT 1) pic.twitter.com/pnUUs6TIBv

" Malika Andrews (@malika_andrews) October 19, 2019
Make no mistake, the NBA is doing some serious soul-searching right now. The last thing they want is another crisis like this. Silver's first interview since returning home offered a behind-the-scenes look at the mental machinery the league is calculating and processing. Silver said the financial ramifications have already cut deep and that the league is willing to lie down on this sword in the future. Translation: we stand by freedom of speech even if it costs us.
Sooner or later, another NBA player, manager, owner or equipment manager will educate himself on Hong Kong's protests, which are about to head into their sixth month, and side up against the Chinese in a very public way.
Irving said he stands for four things: inner peace, freedom, equality and world peace. Don't get me wrong, but that sure sounds a lot like what Hong Kong's protesters are fighting for.
Copyright (c) 2019. South China Morning Post Publishers Ltd. All rights reserved.