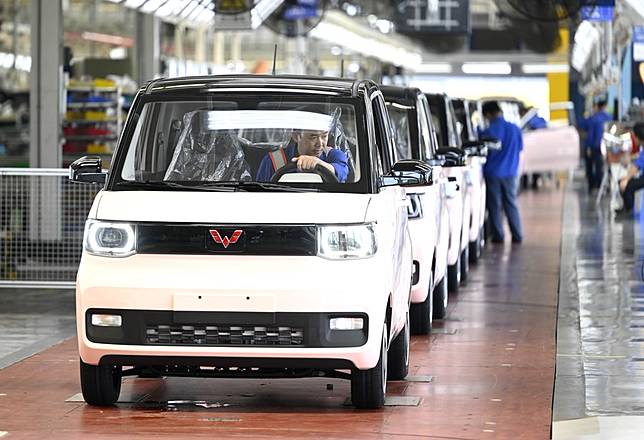 Staff members work on the production line of new energy vehicle at an automobile company in Liuzhou, south China's Guangxi Zhuang Autonomous Region, Aug. 12, 2021.  (Photo by Li Hanchi/Xinhua)
BEIJING, Sept. 15 (Xinhua) -- China's value-added industrial output went up 5.3 percent year on year in August, data from the National Bureau of Statistics (NBS) showed Wednesday.
The figure was up 11.2 percent from the level in August 2019, bringing the average growth for the past two years to 5.4 percent, NBS data showed.
In the first eight months, industrial output gained 13.1 percent year on year, resulting in an average two-year growth of 6.6 percent.
The industrial output is used to measure the activity of designated large enterprises with an annual business turnover of at least 20 million yuan (about 3.1 million U.S. dollars).  ■