In his first meet-the-press event as new Hospital Authority chairman, Henry Fan Hung-ling should have focused on public funding being withheld by the government that is much needed for medical training and facility expansions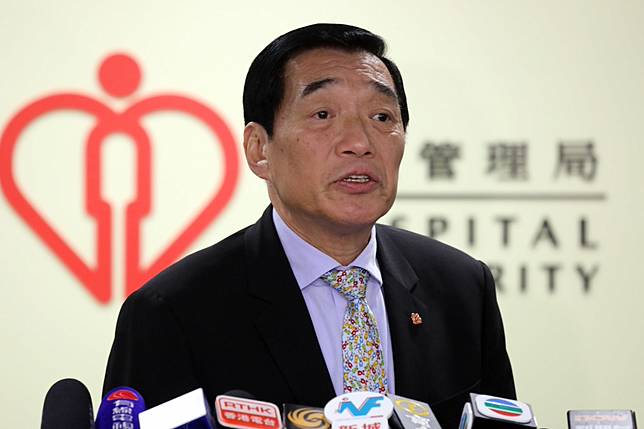 Of all the non-medical topics Henry Fan Hung-ling could have commented on, the new chairman of the Hospital Authority offered a discussion on a government-proposed committee to look into the underlying causes of the social unrest of the past six months.
In his first meet-the-press event, he proved to be quite a politician who reportedly even became emotional while discussing young injured protesters sent for treatment at emergency wards. Clearly, he saw the need to placate his medical staff, many of whom joined protests against alleged police brutality.
Of course, he talked about medical and public hospital issues, such as staff shortages. Naturally, though, as he no doubt intended, the news media focused on his idea that the proposed committee should be granted new and statutory powers such as those for calling witnesses.
Perhaps he was being brave in not avoiding discussion of the violent anti-government/pro-democracy protests. That's doubtful, though.
As a former Executive Council member, he was effectively supporting the government's committee plan, which has already been rejected by the opposition and protesters, who want an independent commission to look into police conduct.
However, Fan managed to appear to be siding with his own staff against the government and police, with watery eyes no less.
I would argue he would have been more courageous, and actually been carrying out his public responsibility as authority chairman, to complain why pro-establishment lawmakers have pressured the government to temporarily withdraw medical funding.
Hospital chief urges greater powers for Hong Kong protest probe
These include HK$59.7 million (US$7.6 million) to build a medical complex for teaching and research at Chinese University and HK$194.3 million (US$24.8 million) to enhance medical facilities and campus development at the University of Hong Kong.
Separately, the government also earlier pulled a funding application of HK$1.4 billion (US$179 million) to build new health care facilities including labs, classrooms and offices at Polytechnic University.
Everyone in Hong Kong agrees we are severely short of public doctors and need to boost the training of new ones.
It's hard not to see the latest move by pro-establishment legislators and the government as a vindictive attempt to punish universities for allowing protesters and rioters to wreak havoc on their campuses, though they have denied it.
Fan told the press about the need to improve the sustainability of the public health care system amid staff shortages. If so, he should have called out those lawmakers and officials to let the funding go ahead.
Copyright (c) 2019. South China Morning Post Publishers Ltd. All rights reserved.