Owner of Apple Daily newspaper reports widening loss
Chinese couriers post jump in October revenue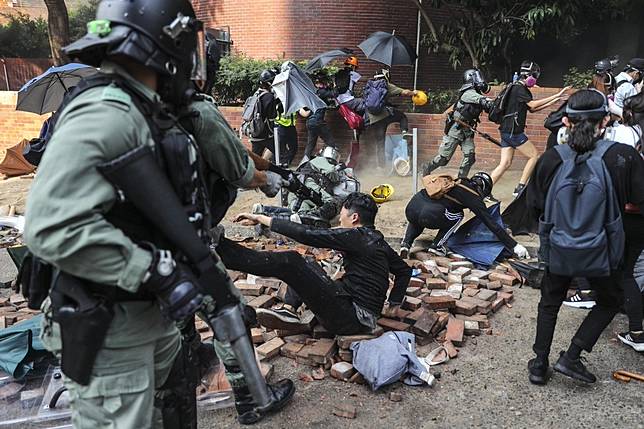 Good day, traders --
Markets closed up overnight in the US. The stand-off between police and hard-core protesters at a Hong Kong University continues this morning.
We'll keep you up on the big moves and news in Hong Kong and mainland markets.
Please help us improve our blog by taking this quick -- under 2 minutes! -- survey. Your feedback will really help us make the blog better for you!
Also, if you would like the Live Stocks Blog emailed to you each morning, shoot Deb a message at deb.price@scmp.com.
*--- Georgina Lee and Deb Price in Hong Kong *
Note: Information in this blog is on an "as is" basis and not a solicitation or offer to buy or sell any securities or otherwise; and is not investment/professional advice or services in this regard. It is subject to our T&C. SCMP (as defined in T&C) shall not be liable for any loss, damage and costs relating to any investments in securities or otherwise in this connection.

Copyright (c) 2019. South China Morning Post Publishers Ltd. All rights reserved.