Ever had udon as wide as a handkerchief? Meet Meter Chen, the man who has engineered some of Hong Kong's most memorable noodle trends
Just before 6pm on an early weekday, the queue for White Clothes Udon in Sham Shui Po is already 20 people deep—a relatively low number for this new noodle destination. Many of those waiting are fully masked and fanning themselves in the oppressive Hong Kong summer heat and a crushing humidity that has not quite abated in the hour before dusk. Their quest is a deceptively simple spread of flat sheet noodles, a curiously unusual variety known as himokawa udon that is unlike any other you can find in Hong Kong. This distinctive noodle and Hong Kong's latest culinary arriviste is the speciality of Kiryu in Gunma Prefecture, two hours north-west of Tokyo, a city known for its textile industry and, in particular, its silk.
Inside White Clothes Udon, patrons hunch over tables, carefully navigating their chopsticks to lift what could be mistaken for creamy-hued white silk handkerchiefs, dipping the squares into bowls of richly coloured bonito stock. "If you grab it in the wrong spot, it's easy for it to slip," says Meter Chen, the noodle enthusiast and founder of Kintaro, the parent company behind White Clothes Udon. "I'd go in from the middle and have it drape over the chopsticks." It's much easier said than done, with diners laughing as they grapple with the slippery noodles. Even after you have the sheet secured between your chopsticks, it's another challenge to get the noodle from the bowl to your mouth.
The sheer novelty and scarcity of the dish (and its highly Instagrammable qualities) have already turned it into a cult classic, especially among what Chen describes as a legion of loyal noodle lovers that have followed him since his first foray into running a Japanese noodle bar more than ten years ago, when he opened Butao Ramen with then business partner Chandler Tang.
Related: Laszlo And Michele Raphael On Opening Their First Bar Moonkok And The Best Places To Eat And Drink In Kowloon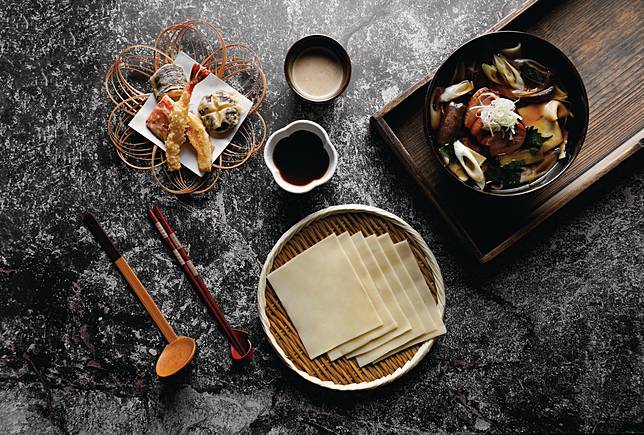 Noodle Nerd
Today, the Butao brand has more than ten branches located around Hong Kong, Macau and Shenzhen after establishing itself as one of the original Hakata-style ramen restaurants to sweep the city. As a self-professed noodle nerd who had studied and worked in Japan for more than a decade (he has also written several guides to noodle bars in Tokyo), Chen realised that he had cultivated a passion for bringing the culinary culture of the country to Hong Kong.
Related: The 12 Essential Tokyo Noodle Bars You Need To Try
It also helped that by the mid-2000s, Japanese soft power had gripped Hong Kong as the city became obsessed with everything from J-pop to J-dramas and, of course, its food culture. While living in Tokyo, Chen became a bridge between Hong Kong and Japan, helping television production companies and publications as their man with his ear to the ground, feeding them the latest cultural trends, a lot of them food-related.
"But not everything Japanese is good," Chen asserts. "You have to find the good stuff, and then tell people about it. I was interviewing chefs and restaurant owners and doing a lot of research. It was already all in my brain, but I never thought about opening my own ramen restaurant. I was always doing a lot of writing and researching, and at some point it wasn't satisfying enough. I wanted something tangible that I could bring to Hong Kong. When I released my first noodle guide, I really wanted to bring the flavours of those 50 ramen bars to the city."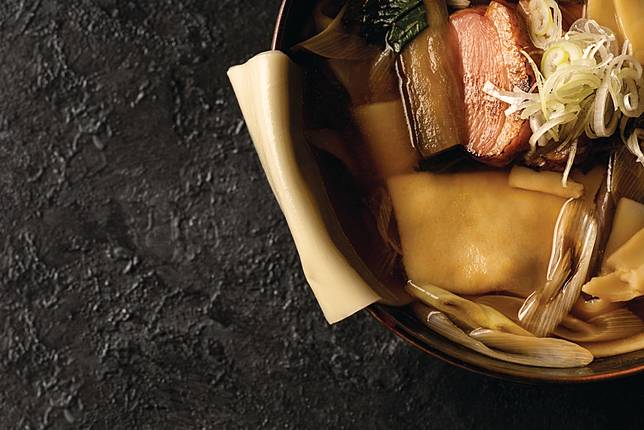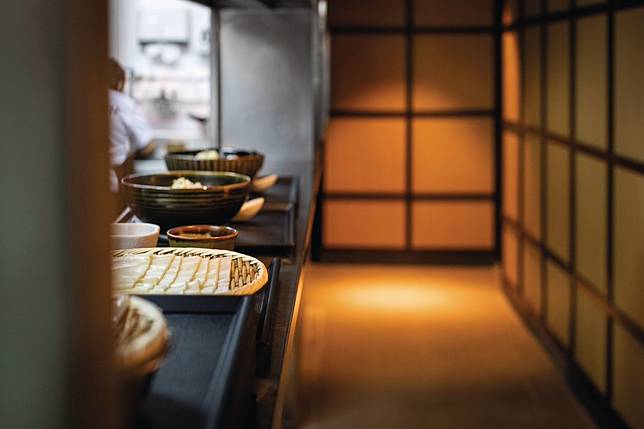 New Ideas
Despite playing a big role in Butao's success, and kickstarting the city's taste for thick, creamy tonkotsu ramen that has continued to this day, Chen realised that his long-term vision differed from that of his business partners and reluctantly exited the company. But serendipity soon played a part in his next successful noodle project.
"A lot of people asked me once I left Butao why I didn't just open another tonkotsu ramen restaurant," he says. "I loved it, but I wanted to do something new. The reason why I built up this company was so I could bring all the elements of Japan's culinary culture that I loved." His next obsession was tsukemen, a style of noodle where ramen is dipped in a separate soup. Again, Chen had sensed it would resonate with trend chasers in Hong Kong, and his bet paid off. But it wasn't the only risk he took.
Kakurega Ramen Factory opened in 2012 on the seventh floor of the wonderfully strange, suspended-in-time shopping mall in Sham Shui Po known as Dragon Centre. Initially, a friend and estate agent had suggested Chen open a ramen joint in the food court, which he immediately declined. But, walking around the mall's myriad corridors after their meeting, he came across an empty space in the Apple Mall, a collection of shops within a shop on the seventh floor. 
Related: Inside The Mind Of Sushi Chef Mitsuhiro Araki Of The Araki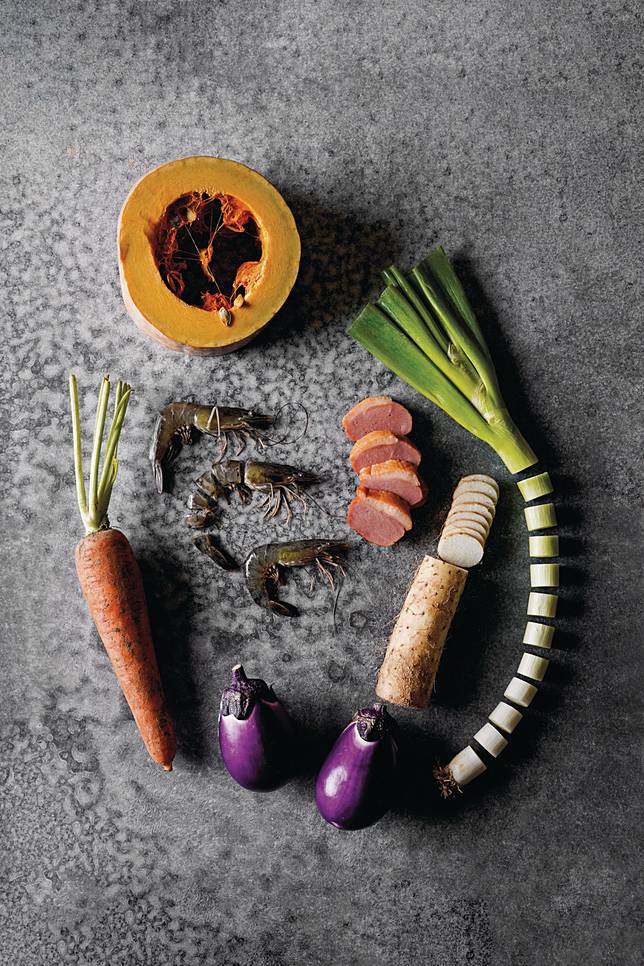 "It was just being used as a spot for gamers to try out video games," he explains, adding that the vibe of the space reminded him deeply of the tiny malls located in Tokyo's Nakano Station, a mecca for otaku, those young people obsessed with anime, manga and video games. "I thought it was pretty tongue-in-cheek to have a ramen bar in the middle of all these stores. And the funny thing was, my friend revealed that the space, in its previous life, had been a Chinese restaurant. And that specific spot, that gaming room, was where the kitchen used to be. I decided then and there that it would be the location for my next noodle restaurant."
Chen says that he spent some time in Tokyo trying to convince the chef at Yamate Ramen to come to Hong Kong and work on the recipes for his tsukemen bar. "I went and ate at his store multiple times. I'd wear him down with my words. And repeat. He soon saw how sincere I was about working with him and he relented by agreeing to discuss the topic. I think I went at least ten times before that happened." Back in Hong Kong, it took another eight months of product development—in a small wooden shack located in the car park of Dragon Centre, no less—to perfect the broth. Even the chef's patience began to wear thin, and he threatened to go back to Japan several times. Each time, Chen coaxed him into staying, to keep tweaking the recipe until they were both happy. To this day, Kakurega Ramen Factory still brings in the noodle geeks.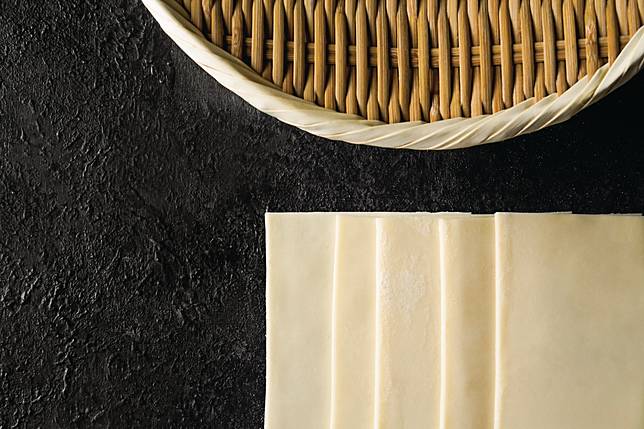 Pushing The Envelope
This passion for experimentation led Chen to push things further with the opening of Kintaro Lab, located on a quiet street in Tai Kok Tsui. The space initially launched as a beef rice bowl restaurant, but it quickly became clear that it was an expensive venture. Chen decided to convert it into an experimental culinary lab, where he would test concepts before rolling them out at permanent locations. White Clothes Udon was the first and hit gold almost immediately. After several months, an official restaurant selling the curious himokawa udon opened in Sham Shui Po in June.
It was fortunate that Chen and his team, who used to travel to Japan at least once every quarter in pre-Covid-19 days for research, came across himokawa udon during a trip to Gunma Prefecture. "In such a small city there were at least a dozen places serving this special udon. I thought it was great, and I started thinking about how we could bring this to Hong Kong." And they spent a long time perfecting the recipe.
Keep It Simple
To make udon, the ingredients are extremely simple: flour, water, salt. The key lies in the technique. "You have to experiment with the thickness and the length, which will influence the way the noodle feels in the mouth. Too thick and it's too chewy and it's a pain to eat, but too thin and it's more like a dumpling skin and there's no point. The one we have now is just right, as thin and delicate as a wonton wrapper but perfectly al dente and silky. It's about 1 mm thick and a 12 cm square."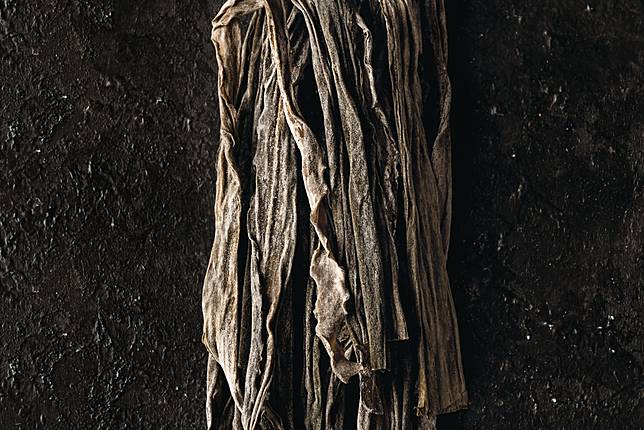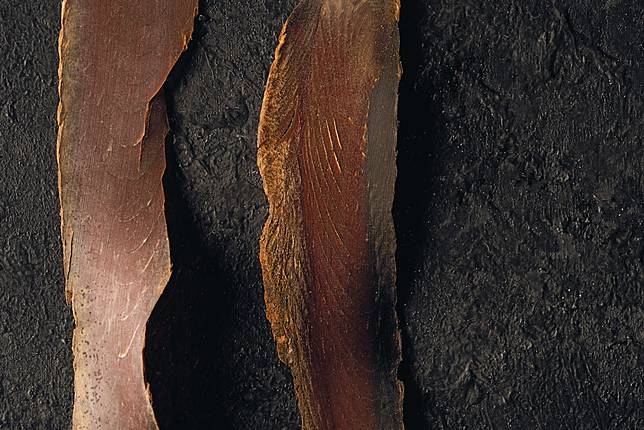 The broth, too, is a rich elixir of premium katsuobushi (dried bonito) from Tanaka Shoten, one of Chen's most trusted suppliers in Tokyo that also happens to be one of the city's oldest purveyors. The resulting dashi is mixed with Kintaro's signature tare (the all-important seasoning that ramen heads call the "soul" of any noodle broth) that is made using 12 secret ingredients. White Clothes Udon has three main ways of serving udon—as tsukemen, chilled in a cold broth, and hot in a hot broth. "My personal favourite is the tsukemen, where the noodles are especially silky after going through a cold water bath," says Chen. Given his lifelong dedication to perfecting the humble noodle, it's a recommendation that carries weight.
Bridging The Gap
Chen is someone who has always carved his own path, deflecting critics and detractors along the way. He reveals that his company is named for the Japanese legend of Kintaro, a young boy with superhuman powers. In one tale, Kintaro pulls down a mighty tree to build a bridge over a river, giving the forest animals a path from one bank to the other. To Chen, it's symbolic of his role as a person situated between Hong Kong and Japan, whose responsibility lies in ensuring the flow of culture.
"When we opened in Kowloon, people wondered why we would open in a neighbourhood where the general spend per person is not so high," Chen says of those who questioned his decision to skip Hong Kong island. "Why? This is a noodle that you could only get if you fly to Japan. But now the whole of Hong Kong can just come to Sham Shui Po."
White Clothes Udon, G/F, 313 Lai Chi Kok Road, Sham Shui Po, Hong Kong; +852 2572 9088
Related: How To Support Food Charities to Help Hong Kong's Most Vulnerable
Want to see more from Tatler Hong Kong? You can now download and read our full August issue for free. Simply click here to redeem your free issue. Please note, the free download is available from 4 August, 2020 and is valid until 31 August, 2020.