The 'Underdog' delivers stunning 141-second knockout, as Paul Lumihi leaves ring on stretcher at Masters of Fate in Manila
The 24-year-old sends statement to bantamweight division after 16 months out - 'that's not the best Li Kai Wen, maybe just 60 per cent'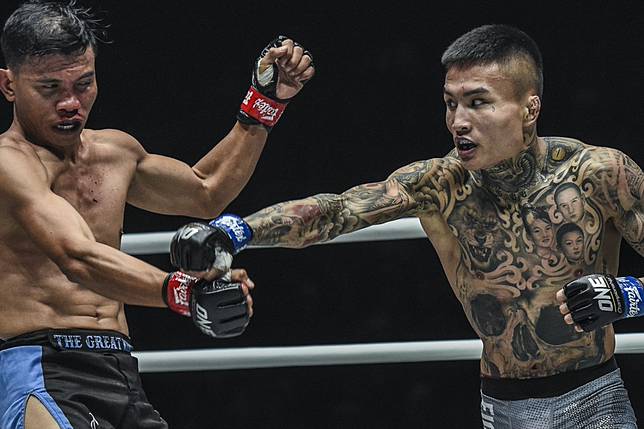 As he waits in the Mall of Asia Arena's backstage media room to speak to the Post, Chinese MMA phenom Li Kai Wen stares coldly at his phone, analysing the destruction he has just unleashed in the ring.
"Here comes Li Kai Wen!" booms the voice of One Championship commentator Michael Schiavello on the video, as the 24-year-old brutally knocks out Paul Lumihi before the bell rings at 2:39 of the first round in last Friday's bout.
"Tonight is fine … but it's not the best Li Kai Wen. Maybe just 60 per cent," he says, rather chillingly. "This is my first time going down to bantamweight. I feel a little tired. It's different in featherweight.
"I think I need more time in bantamweight. I just need to keeping going, get better and better. Maybe next time is 80 per cent. Next time 100 per cent, 200 per cent."
Snapping Lumihi's head back with a left hand, Li sent the Indonesian crashing to the canvas unconscious with a right uppercut. Just like that, 16 months of frustration was eradicated in 141 seconds.
"Li Kai Wen is back, don't worry about that," said the Chinese "Underdog", who had not fought since July 2018. "Li Kai Wen is not boring. You guys can see that I have great fights."
Chinese supernova Li Kai Wen makes a statement in his return to action, toppling "The Great King" Paul Lumihi with a first-round KNOCKOUT #WeAreONE #ONEChampionship #MastersOfFate pic.twitter.com/JyMm5acgcZ

" ONE Championship (@ONEChampionship) November 8, 2019
Lumihi was stretchered out of the ring, blood streaming from his nose, as medical professionals asked if he could raise his arm. He could not. Li followed behind and soaked up the applause.
Even more impressive was that he had nearly submitted Lumihi with an anaconda choke, and also tried an audacious Jorge Masvidal-style flying knee right out of the gate, which "The Great King" " probably fortuitously " managed to narrowly evade.
"I want the fastest knockout. Before I have 10 seconds," Li says, recalling his frightening KO of Rodian Menchavez last June. "I think now I'm better, so I've gotta try. But not yet, right? It's OK. I had a second plan, to knock him (Lumihi) out."
The Tianjin Top Team fighter's professional record was boosted to 10 wins and 4 losses, and he is riding a four-fight win streak. He now owns the record for One Championship wins by a Chinese fighter (9), having previously shared the honour with his 21-year-old teammate Xie Bin.
"It's not a special feeling. I work hard. Winning of course for me is good, 10 wins," he says. "I just want 20 wins, 30 wins, who knows.
"One Championship for me is like home. I've enjoyed these six years, it's a long time. I was 18 years old, fighting in One. Sometimes in training I just think, 'Oh, Kai Wen, this time you come back to One, you need to do something better. Just a surprise'. This feels pretty good. The Chinese Underdog is back."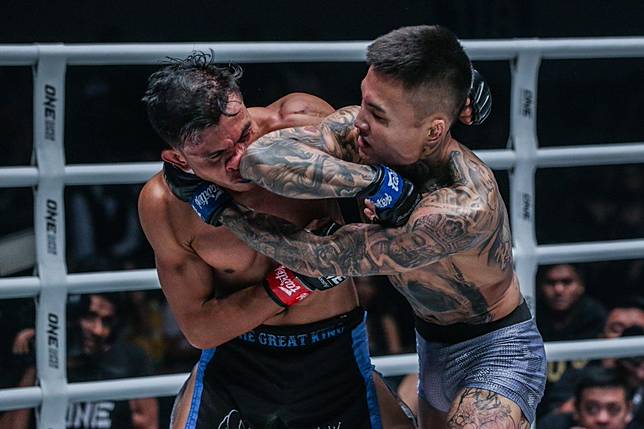 With victory, he immediately marked himself out as a top contender for Bibiano Fernandes' bantamweight title, in a stacked division which now also contains former UFC star John Lineker.
"I respect everyone, but also I don't care about anyone," Li says. "Maybe I'm fighting in featherweight and bantamweight. I want to be the first two-belt champion in China, this is my plan. I think I can do that.
"(Fighting Lineker) would be fun. It's not boring. This guy is pretty good at stand-up, also me too. It's my style. People know. One day, maybe we can," he says, putting his fists together to reveal tattoos on each finger above the knuckle that spell out the words "good game" as he flashes a smile. "Maybe it's a good game."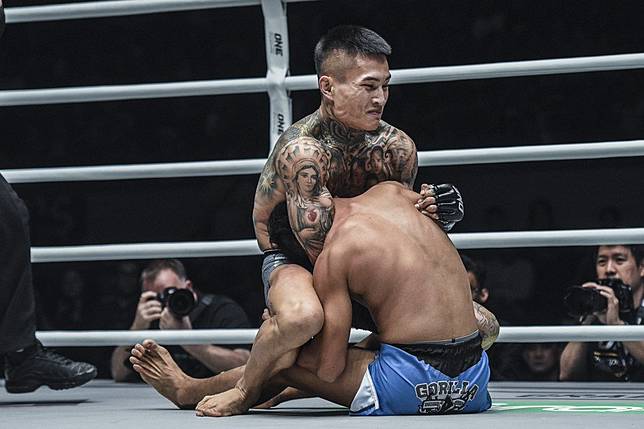 Li has four finishes in as many fights, and three of them in the first round, underlining his position as one of the most exciting fighters in the Asian MMA organisation.
Sometimes the excitement even gets a little too much, especially for his father, who flew in to watch his son fight in Manila.
"My daddy, sometimes he's like this here," Li says, thumping his chest above his heart repeatedly. "But don't worry about that daddy!"
Copyright (c) 2019. South China Morning Post Publishers Ltd. All rights reserved.