The 29-year-old Jonathan Ooi says Covid-19 has forced himself as a coach, and competitor, to shift gears to stay in shape
For many CrossFit enthusiasts, the sport is the Superman to their Clark Kent.
Jonathan Ooi fits this mould better than most. The 29-year-old Malaysian CrossFit country champion for 2020 works at an events company called The Collective Art Events, which runs a cafe called The Wildflower, both of which are in the tiny nation of Brunei.
Ooi, who was born in Malaysia but has lived his whole life in Brunei, is the accountant for both and also operates as the creative manager. When he is not working his regular job, you are most likely to find him at CrossFit 673 Jerudong where he is a coach.
Managing such a busy lifestyle is all about time management, communication and prioritising, said Ooi.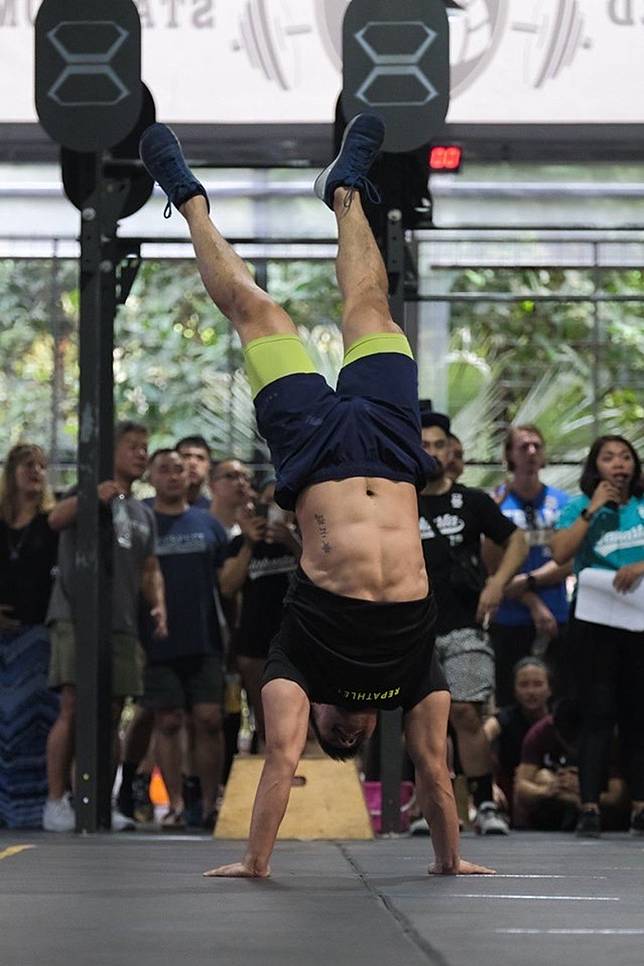 "Everything is almost down to the hour or minute even, and staying on top is the name of the game. Communicating as well, especially during working hours. I'll ask the (CrossFit 673 Jerudong) team what's needed so when I get in, I already have things prepared which helps me be productive within a time frame.
"It works the same in the gym, too, making sure I know how much time I've got and making the most out of it.
"I also think prioritising is important. There are times where I didn't have enough time to get some work or training in and I've had to lose lunch hours or wake up earlier in the morning just to get it done."
Having played tennis and basketball competitively growing up, Ooi said he thrives under this lifestyle, and finding CrossFit was like finding the perfect sport for his sensibilities.
"Tennis and basketball really set me up to be who I am today. I knew from a young age from tennis that possessing deep lung capacity and being able to grind out results was important, while from basketball I learned how to be smart, how to understand the game, how to win and how to adapt and be versatile around my teammates. And if you mix all those attributes together, it's CrossFit."
Thailand couple eat, sleep and breathe CrossFit
CrossFit's annual CrossFit Games, held each summer in Madison, Wisconsin, is known for throwing athletes for a loop. The sport regularly introduces new elements such as swimming, various weights exercises and even obstacle courses that force athletes to become wholesale practitioners.
This is exactly what Ooi said he ended up falling in love with.
"CrossFit is the ability to demonstrate incredible speed, strength and other sporting attributes across a broad time domain. CrossFit kills the athlete who is dominant in one area but rewards the athlete who is versatile in all."
View this post on Instagram

; battered and bruised, but still moving. ⚒ . . @hakim.hms

A post shared by Jonathan Ooi (@jonooi19) on Apr 24, 2019 at 12:53am PDT
Ooi first found CrossFit in 2014 at CrossFit 673 Jerudong after heading to a class with a friend from university, and said he wasn't initially sold on the sport. However, it became crystal clear quite quickly this was the perfect sport for him.
"I didn't like my first class," said Ooi. "It wasn't the coaches fault or anything to do with the gym, it was just that the volume was a lot and I was not used to it. But I kept coming back and after numerous classes, I was hooked. To anyone who is trying CrossFit for the first time, understand the purpose behind it and give it a few sessions and if it's still not your thing, it's not your thing."
By November of 2015 not only was he a disciple of CrossFit, he also became a coach. Of course, the ongoing coronavirus crisis has forced CrossFit 673 Jerudong to close, as sporting events and gyms " even here in Hong Kong " have felt the wrath of Covid-19.
Ooi said they were able to build up a contingency plan for their members when it looked like the government was in the process of closing all the gyms in the country, and now they are teaching classes remotely in hopes of helping their members deal with the lockdown.
"We divided our members into groups among us four coaches. Each coach is in charge of the group for two weeks and if the lockdown still carries on, we'll rotate the coaches among the groups. Each coach is equipped with one exercise item. I am in charge of kettlebells, so for the next two weeks my group will be doing kettlebell workouts with me."
Having placed first when it comes to Malaysia, where Ooi was born, in the 2020 CrossFit Open means the full-time worker and coach will get to head to Madison this summer, if the Games take place.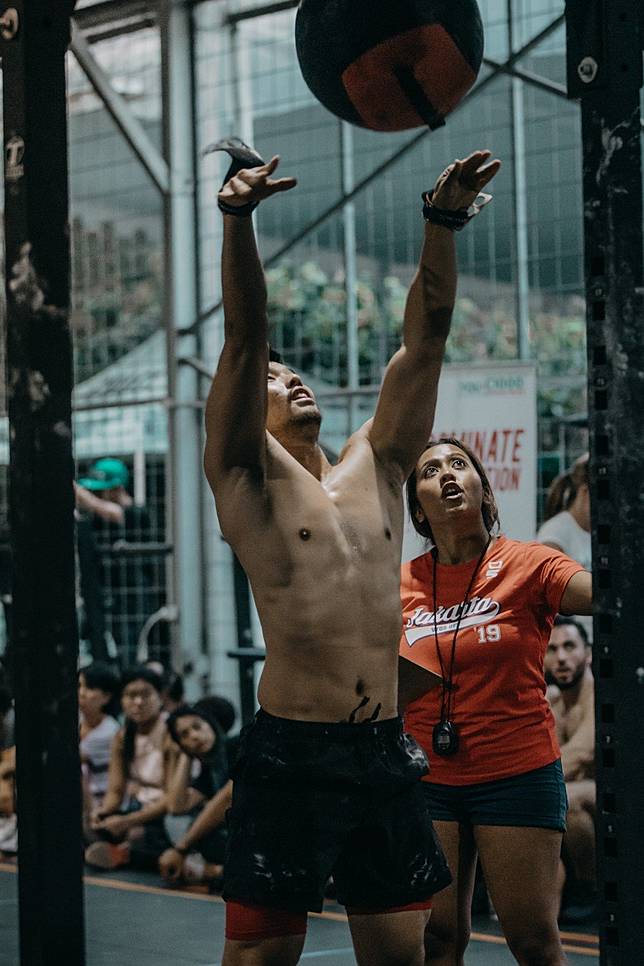 Ooi said obviously his focus is elsewhere right now and on ensuring the people at his "box", which CrossFit gyms are referred to, are taken care of, but if and when the time does come, he will be ecstatic.
However, Ooi said doing CrossFit at home is tough for both the people who come to his gym, and himself as a nationally ranked athlete looking to compete with the best of the best.
"I train at home with whatever I have and I see it as damage limitation more than anything. It's impossible to see any gains or progress with the current lockdown, so the best-case scenario is to try to maintain our fitness level at all cost and to control it until the lockdown is over."
Purchase the China AI Report 2020 brought to you by SCMP Research and enjoy a 20% discount (original price US$400). This 60-page all new intelligence report gives you first-hand insights and analysis into the latest industry developments and intelligence about China AI. Get exclusive access to our webinars for continuous learning, and interact with China AI executives in live Q&A. Offer valid until 31 March 2020.
Copyright (c) 2020. South China Morning Post Publishers Ltd. All rights reserved.