CEO Kam says Nepalese workers would be able to ignore Cantonese swear words, taunts and foul language – meaning fewer conflicts
But rights activists recoil, one calls Kam's comments 'discrimination right down to the bones'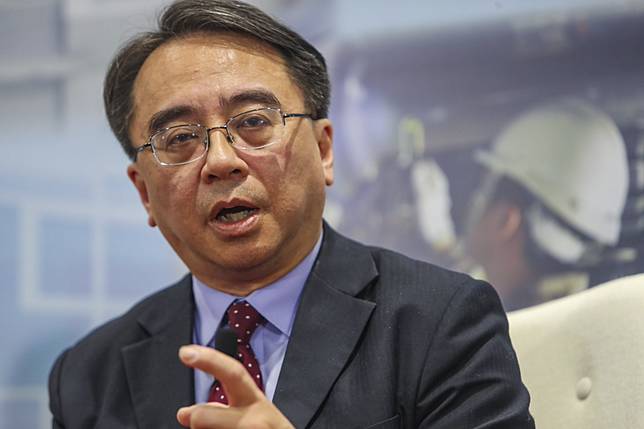 A top Hong Kong railway official has come under fire for saying he plans to hire Gurkhas to handle fare evasions and other infractions because they do not understand foul language in Cantonese.
Jacob Kam Chak-pui, the chief executive officer of the MTR Corporation, said in an interview on Friday that Nepalese workers might react less to verbal abuse because of the language barrier and he was planning to include them on a task force to enforce railway regulations.
Kam's remarks come after a wave of attacks on MTR stations. Anti-government protesters have vandalised ticketing machines and equipment in more than 40 train stations in recent weeks, with some seen skipping fares by jumping over turnstiles.
Protesters complain that the MTR Corp has shut down train lines during mass protests and refused to release security footage of a police operation inside Prince Edward station on August 31.
A brigade of Gurkhas, elite Nepalese soldiers in the British Army, was stationed in Hong Kong during the colonial period but was dissolved after the city's return to Chinese rule in 1997.
More than 25,000 Nepalis live in Hong Kong, according to the 2016 census.
An MTR Corp spokeswoman confirmed to the Post on Saturday that Kam had made the comments.
The Gurkha soldiers who stayed on in Hong Kong and settled in Yau Ma Tei
"The corporation plans to set up a task force that is dedicated to handling fare evasion cases," she said.
"There are plans to include Gurkhas on the task force."
Kam said he was considering hiring former Gurkhas because "Nepalis do not know Cantonese" and would be able to ignore swear words, taunts and foul language.
The language barrier would reduce the number of conflicts, according to Kam.
The MTR spokeswoman also confirmed Kam's comments about Nepalese workers.
"If they are verbally abused, their emotions might not be as easily affected," she said. She added that some Gurkhas had already been hired and deployed to the front line.
Amod Rai, secretary of the Gurkha Cemeteries Trust in Hong Kong, had nothing good to say about Kam's plan.
"They are trying to use them as human shields," Rai said.
He also said most of the former Gurkhas in Hong Kong would be of retirement age, and the railway firm could have been referring to hiring other Nepalis with experience in security.
Gurkhas fought for Britain. Now, veterans say they are fighting for dignity
Rai said Kam's comment about Nepalis not knowing Cantonese was stereotyping.
"It is not a good time to take advantage of people of a different race and drag them into controversial and political issues," he said.
Fermi Wong Wai-fun, a rights activist and founder of Unison Hong Kong, said Kam's comments were "racist" and "insensitive".
"It is discrimination right down to the bones," Wong said.
Wong said most ethnic minorities " including those who had spent limited time in Hong Kong " would understand Cantonese foul language.
"For the second generation immigrants, even if they can't speak (Cantonese) they can understand it," Wong said.
She said language issues might lead to more conflicts with passengers, not less.
"I worry that it could worsen racial discrimination," she said.
The Post has reached out to the MTR Corp for comment.
Copyright (c) 2019. South China Morning Post Publishers Ltd. All rights reserved.