East Rail services between Hung Hom and Mong Kok East stations remain suspended following Tuesday morning's incident
Derailment near East Rail terminus injured eight people and has caused disruption to road traffic in vicinity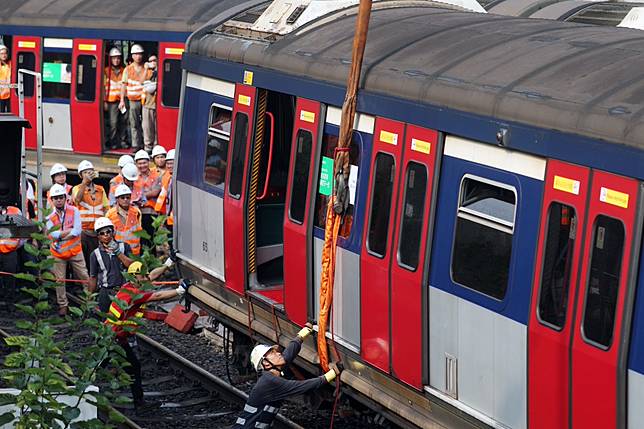 Rail operator the MTR Corporation and public bus operator KMB will bolster services and offer shuttle buses to cope with the evening rush hour amid a partial suspension of the East Rail line following a train derailment on Tuesday.
Hong Kong-bound vehicle traffic on Hong Chong Road is expected to be disrupted as sections of the four-lane main trunk road have been closed off to accommodate a giant crane to help remove the three derailed carriages.
East Rail Line services between Hung Hom and Mong Kok East stations will remain suspended for the rest of the day, according to the MTR Corp, while trains between Mong Kok East and Lo Wu stations will run at three- to five-minute intervals, and trains between Tai Po Market station and Lok Ma Chau station will run every 10 minutes.
The rail giant was left picking up the pieces on Tuesday afternoon, as staff continued to move the derailed cars.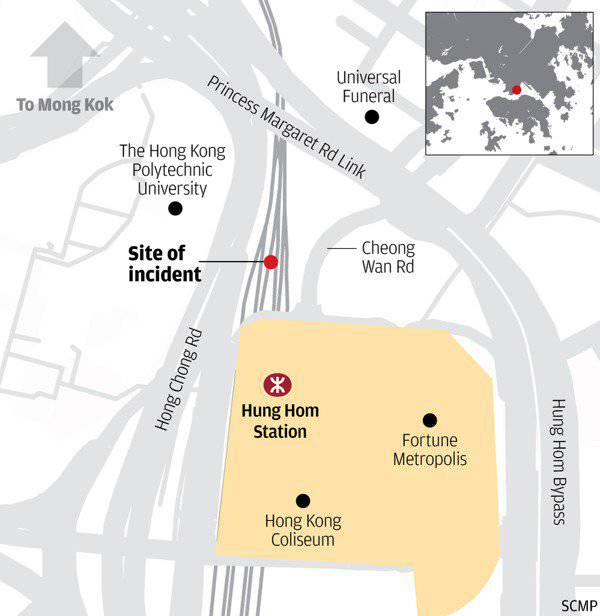 Services between Mong Kok East and Hung Hom stations were cut from about 8.30am on Tuesday after three of the train's 12 carriages came off the track. The train was approaching the terminus at Hung Hom when the accident happened, leaving eight of the 500 or so passengers on board injured.
The rail operator and the KMB bus company have announced emergency services to get commuters home, most of them travelling northward from Hong Kong Island or Kowloon, to the New Territories or across the border to mainland China.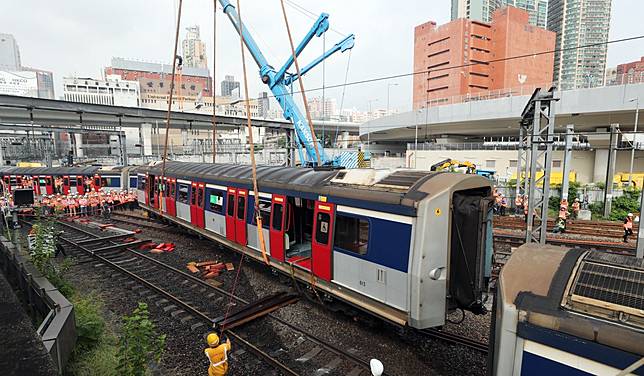 Passengers taking the Kwun Tong line in Kowloon can change to the East Rail line via a free MTR shuttle bus service operating between Tai Wai Station and Diamond Hill Station, and those crossing the border via the Lok Ma Chau checkpoint should change trains at Tai Po Market station.
MTR tells passengers 'trains are too busy " take the bus instead'
Bus routes 87D, 280X, 281A, 287X running between Kowloon and the New Territories, as well as Cross Harbour routes 170, 182X, 307, 673, 680, 681, 978, 980X, 982X, 985, will run more frequently, according to the Transport Department.
Bus route 81C will run directly from Mody Road in Tsim Sha Tsui East (TST East Station Exit P1) to Tai Wai station, with no intermediate stops.
Copyright (c) 2019. South China Morning Post Publishers Ltd. All rights reserved.