Controversial Chinese fighter suspects a smear campaign against the city
Users of an online Hong Kong forum say they would welcome 'Mad Dog'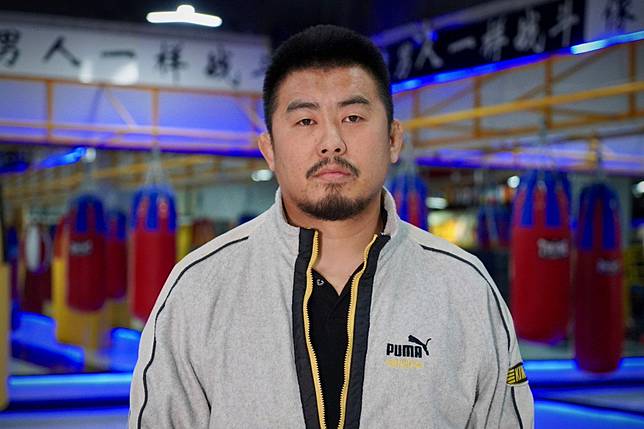 Controversial Chinese MMA fighter Xu Xiaodong has sent a message of solidarity with Hong Kong's anti-government protesters, but said he hoped the city's social unity would not suffer lasting damage from tensions arising from recent developments.
In online posts on social media platforms Sina Weibo and YouTube, Xu doubted whether mainland Chinese media reports on the protests had presented a clear picture of what was happening and many citizens seemed to believe the unrest was the work of gangsters and thugs, leading to some strong anti-Hong Kong sentiment on the mainland.
Xu cited the case of a mainland citizen who was beaten up by protesters at Hong Kong International Airport last week, saying he felt ashamed of the behaviour of the man, whom he believed had been trying to provoke the crowd.
The outspoken MMA fighter said he hoped a smear campaign was not being conducted and noted the importance of accepting the city was governed under the principle of "one country, two systems".
He posted in his social media accounts that he would kick people he suspected of trying to divide the country and smear Hong Kong people out of his "circle of friends". Isolated violent acts and extreme individual behaviour were not broadly representative of most Hong Kong people's attitude, he said.
"Please let it be remembered, whatever Hong Kong people do, they are still part of our family," he said. "Don't be fooled by the evil power trying to turn Hong Kong people and Chinese people against each other."
The Beijing-based fighter said Hong Kong was China's "Pearl of the Orient" and the world's top free-trade port, as well as being the home of some of the world's top universities. He said he had been watching Hong Kong movies and listening to Hong Kong music since his childhood. "Don't forget all the blessings from Hong Kong people to the victims in big natural disasters in China," he said.
Last week, Xu also expressed his sympathy to Hong Kong people in his first ever YouTube live broadcast.
"Hong Kong people are Chinese and I am also Chinese. That's why I love Hong Kong people," he said in the broadcast. "Someone asked me if I know what's happening in Hong Kong and queried my right to make any comment. They may be right, but I want to ask why we don't know what's exactly happening in Hong Kong. Why?"
Xu's comments were well received online.
In Hong Kong-based forum LIHKG, many users said they respected Xu, saying he was a brave person for speaking out and said the Beijing citizen would be welcome to emigrate to Hong Kong. However, there were also worries for his safety as the broadcast was closely monitored by the authorities.
Reports said Xu, who is a fierce critic of what he calls "fake kung fu", previously had his social credit score lowered to heavily restricted "D" status in China following a court order. As a result, Xu was not allowed to buy plane tickets or train tickets.
He had the restrictions lifted after he eventually apologised but he said he ended up paying around US$37,250 after legal fees and the cost of paying for a public apology to be placed.
Copyright (c) 2019. South China Morning Post Publishers Ltd. All rights reserved.