At least four candidates have been asked to explain their use of a popular slogan among the city's protesters – 'Liberate Hong Kong; revolution of our times' – which has touched a nerve with the authorities
Experts say young peoples' lack of representation in the legislature that has contributed to their frustrations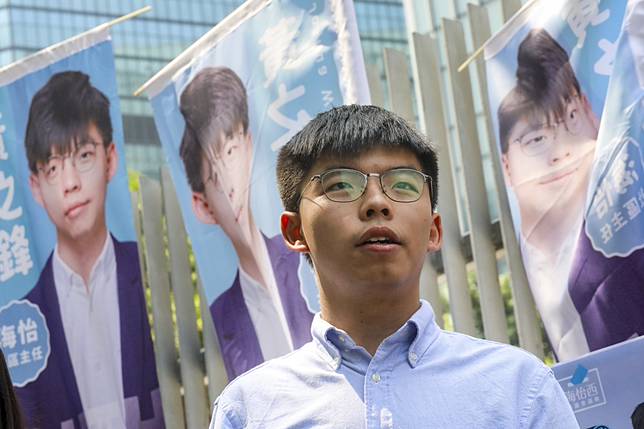 Hong Kong faces a new political storm ahead of the District Council elections in November, which will be the first citywide polls since months of social unrest first erupted in June.
The candidacies of several pro-democracy aspirants " including Occupy's poster boy Joshua Wong Chi-fung " have appeared to hang in the balance after they received letters from returning officers on Monday, demanding clarification on their political stances.
At least four candidates have been asked to explain their use of a popular slogan among the city's protesters " "Liberate Hong Kong; revolution of our times" " which has touched a nerve with the authorities.
Here's a look at the government's previous attempts to ban election hopefuls and the impact it's had on the city.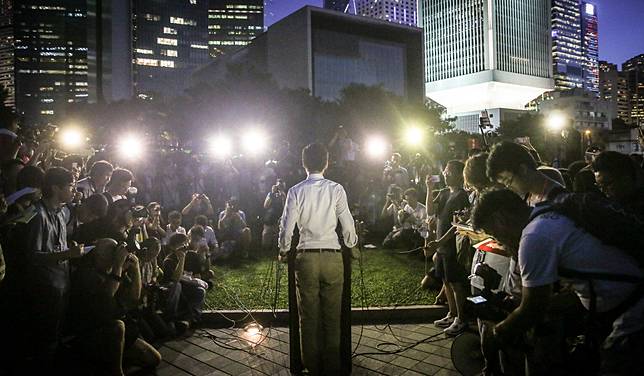 Who has the right to ban candidates from running in elections?
Returning officers, who have the power to determine one's candidacy in Hong Kong elections and sprang to public attention in 2016, are in fact district officers under the Home Affairs Department who during election times perform this role. Appointed by the Electoral Affairs Commission, they conduct procedural tasks for the polls.
Aspiring election candidates insist their use of 'Liberate Hong Kong; revolution of our times' protest slogan does not mean they advocate independence
Amid a rise of localist sentiments in 2016, all election aspirants were made to submit an additional declaration in their nomination forms pledging to uphold the Basic Law, the city's mini-constitution, and recognise Hong Kong as an inalienable part of China. This declaration remains a requirement of all hopeful candidates.
Returning officers then validate the candidacy of nominees, taking into account their nomination forms, and political views observed in media reports and on social media.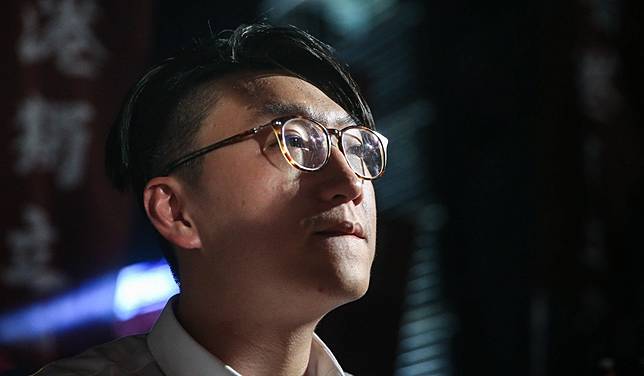 When was the first wave of candidate disqualification?
The first time candidates were disqualified was ahead of Hong Kong's Legislative Council elections in September 2016. Pro-independence activist Edward Leung Tin-kei, who secured 16 per cent of votes in the New Territories East by-election in February that year, was banned from the race five months later.
Despite signing the declaration stating Hong Kong was an inalienable part of China, Leung failed to convince the returning officer, who reasoned that she did not trust he had "genuinely changed" his stance on independence.
Andy Chan Ho-tin, convenor of the now-outlawed Hong Kong National Party, was also among the six aspirants banned from the same election.
Supporters turn out for Hong Kong pro-independence figure Edward Leung's appeal against Mong Kok riot jail sentence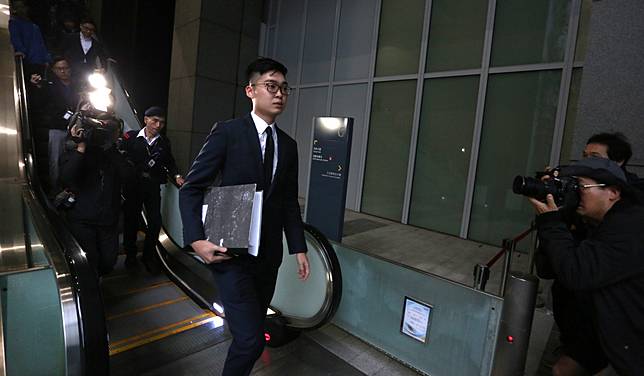 Was it just about independence?
While most candidates banned from running in 2016 had openly advocated Hong Kong independence, those who suggested "self-determination" soon found themselves in similar straits. Young activist Agnes Chow Ting was banned from running in a Legco by-election in 2017, on the grounds that her party, Demosisto, advocated for Hong Kong self-determination.
Ousted lawmaker Lau Siu-lai was also barred from running in a Kowloon West by-election in 2018, with a returning officer citing a declaration for "democratic self-determination", which she made jointly with Demosisto and lawmaker Eddie Chu Hoi-dick in 2016.
The officer said he did not accept Lau's genuine change of stance, despite Lau distancing herself from calls for self-determination in her latest election platform.
Bar Association chairman Philip Dykes criticised Lau's ban, saying "disqualifying a person from standing for political office for life because of what he or she once said is disproportionate".
Chu was also disqualified from running in a rural representative election in January this year, after electoral officials twice questioned his stance on Hong Kong independence and self-determination.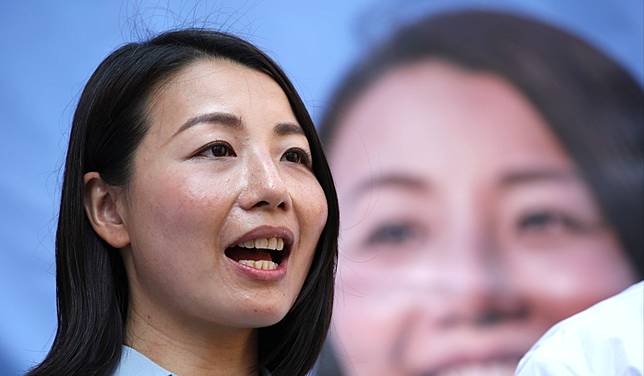 Have any of the disqualifications been challenged in court?
In a landmark case last year, a Hong Kong court ruled against pro-independence activist Chan, determining that election officials could ban candidates for their political views but only when presented with "cogent, clear and compelling" evidence they would not uphold the Basic Law.
But the judge also stated that returning officers must give aspirants a "reasonable opportunity" to respond to their concerns before reaching to such a conclusion.
Leader Carrie Lam homes in on housing 'grievances' and unveils cash sweeteners
The ruling paved the way for the court's decision last month to overturn an election ban on Chow, barred from running in a Legco by-election in 2017.
Though reiterating that self-determination would not be compatible with the Basic Law " which states that Hong Kong is an integral part of China " Justice Anderson Chow Ka-ming said the returning officer failed to afford Chow an opportunity at the first instance to respond to such doubts.
The same judge subsequently ruled in favour of localist Ventus Lau Wing-hong, who filed a petition complaining that he was not given opportunity to respond after the returning officer disqualified him from running in a New Territories East by-election.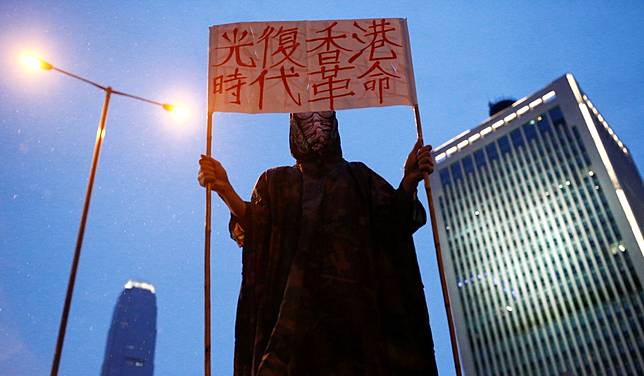 Is there any link between the disqualifications and the current unrest?
While the ongoing social unrest was sparked by the now-withdrawn extradition bill, young protesters have repeatedly said the legislation was only a trigger for years of frustration over their voices being ignored by authorities.
Samuel Chu, an 18-year-old secondary school student, told the Post at a July protest that he was frustrated to see young people being blocked from having political representation. The politically driven disqualifications had caused young people to lose heart, he said.
Political scientist Ma Ngok, of Chinese University, said a lot of the public grievance over the anti-extradition saga had stemmed from the issue of an unrepresentative Legco.
"Not all members of the Legco are elected by universal suffrage and some are even disqualified to run," Ma said. "Yet, the government and the pro-establishment camp still bypassed procedures, trying to force the extradition bill through as long as they are dominant in the chamber.
"The public shared a strong sentiment of Legco being unrepresentative."
He believed more candidate disqualifications would provoke public anger.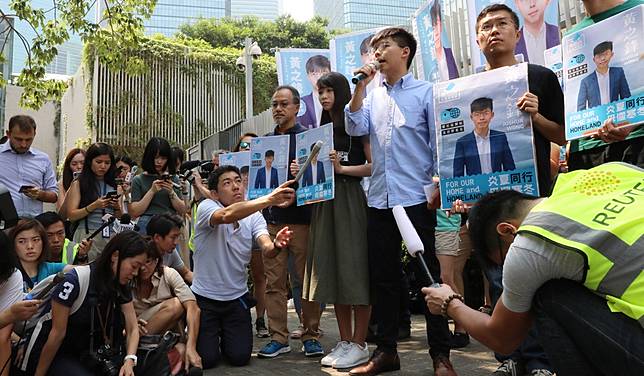 What are returning officers looking out for?
On Monday, several aspirants eyeing District Council elections next month said they received letters from returning officers demanding explanations on what the hopeful candidates meant by "Liberate Hong Kong; revolution of our times" in past Facebook posts.
Returning officers, however, have come under fire for acting arbitrarily after it emerged that a pro-democracy hopeful had his candidacy validated without question, even though the same slogan was in his candidate introduction papers.
While some hopefuls bluntly accused the government of political screening, legal academic Eric Cheung Tat-ming has said there is insufficient legal basis for officials to ban aspirants from running, as long as they say their use of the slogan did not refer to independence.
Copyright (c) 2019. South China Morning Post Publishers Ltd. All rights reserved.