Ashes of former leader and his wife, Liang Boqi, buried in cemetery on outskirts of Beijing after protracted negotiations between family and the party
He was ousted for sympathising with pro-democracy protesters in 1989 and spent the rest of his life under virtual house arrest until he died in 2005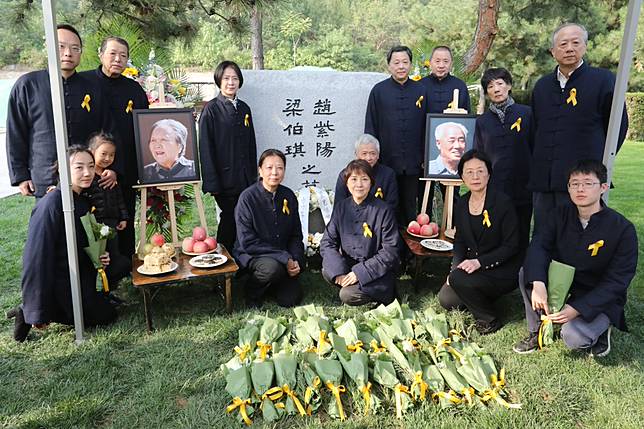 Zhao Ziyang, who sympathised with the student-led Tiananmen democracy movement three decades ago, was finally laid to rest on the outskirts of Beijing on Friday " 14 years after his death.
The interment of ashes of the former general secretary of the Communist Party and his wife, Liang Boqi, took place a day after the 100th anniversary of Zhao's birth. There was no official commemoration of the anniversary.
Friday's ceremony followed long, drawn-out negotiations between Zhao's family and the party leadership over a burial site for the former leader, according to one of his sons, Zhao Erjun.
The bloody military crackdown on the Tiananmen protesters on June 4, 1989 " in which hundreds or possibly more civilians were killed " remains a taboo subject in any public discussion in mainland China.
"We feel relieved that our parents can finally rest in peace," said Zhao's daughter Wang Yannan. "But we also feel regret that it took such a long time and back and forth discussion with the authorities. It still feels surreal that this day has finally come.
"We feel guilty about not being able to inform everybody about today's (burial) in advance," she added. "Please understand we did not have much choice."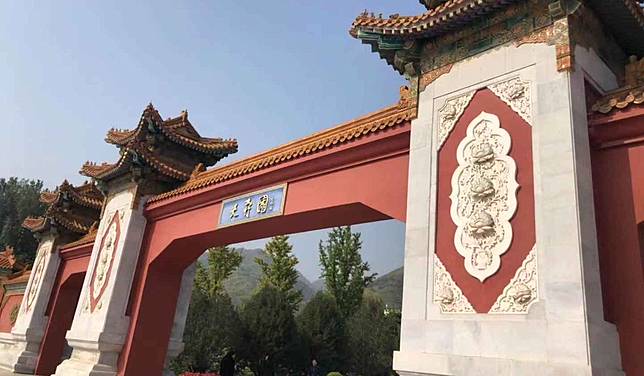 Zhao was ousted by paramount leader Deng Xiaoping and party conservatives for "splitting the party" and sympathising with the pro-democracy student protesters and opposing the crackdown, and spent the rest of his life under virtual house arrest until his death in 2005 aged 85.
The man who pioneered China's three-decade economic miracle remained a respected statesman among the country's older generation and liberals but became a political taboo, with his name censored from all official media.
Zhao is probably best remembered internationally for a photo showing him walking arm in arm with former US president Ronald Reagan, both holding umbrellas, when he visited the White House in 1984.
He made his last public appearance on May 19, 1989, when he visited students who had gone on hunger strike in Tiananmen Square in Beijing.
The ceremony was attended by around a dozen family members. Dozens more friends showed up about an hour after the headstone was unveiled.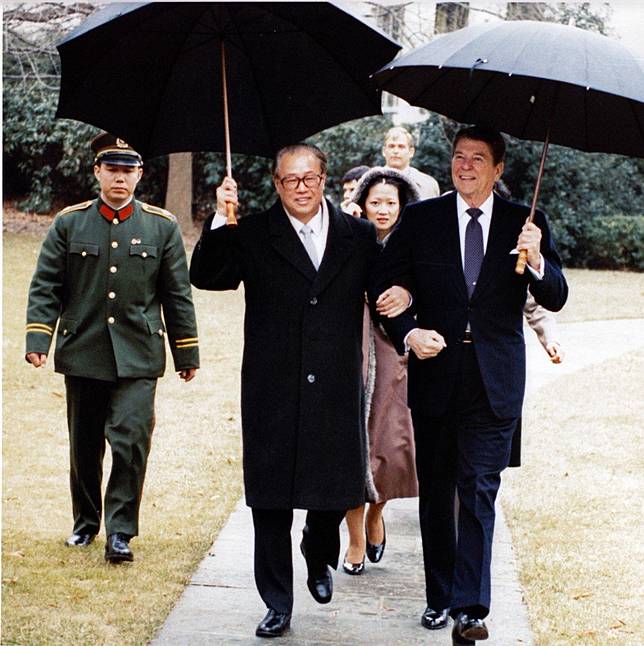 The ashes of Zhao and Liang were buried in a cemetery about 60km from downtown Beijing, where the graves of some prominent intellectuals and artists are located.
That reflected his status within the party " usually senior officials are laid to rest at the Babaoshan Revolutionary Cemetery in the west of the city.
The modest headstone " engraved with black characters rather than the common red and gold " reveals little about Zhao and Liang beyond their names, with no reference to the prominent positions Zhao held.
The Zhao family first proposed a burial site be found for the couple when Liang died in 2013, at the age of 95. But the party officials they dealt with insisted the arrangements be approved by the leadership, who sat on the decision for years. Zhao's ashes, and later those of Liang, had been kept at the family home in Beijing.
The house has been a popular place to visit for retired officials, intellectuals and dissidents, especially on the anniversaries of Zhao's birth and death, when the police presence is heavy and anyone who approaches must show their identification papers. It has not been uncommon for police to stop some prominent intellectuals from leaving their own homes on those dates, so they would not show up at Zhao's house.
Beijing still describes the Tiananmen crackdown as an effort to "quell the counter-revolutionary riots", and the subsequent purge of sympathisers within the party and government " including Zhao and other senior officials " is still referred to as "a political storm" by the authorities.
While the authorities had finally approved the burial arrangements, it did not mean the party had lifted the ban on discussions about Zhao, said Wu Wei, a former official in the Zhao administration. "It would mean changing the party's verdict of the tragedy in 1989, and that wouldn't be easy," he said.
On why the decision had at last been on Zhao's resting place, Wu said: "They might think it's not decent to refuse a man's burial even after the 100th anniversary of his birth, not to mention he is a former leader of the state and the party."
Copyright (c) 2019. South China Morning Post Publishers Ltd. All rights reserved.