Casual dining at high-end prices is one way to describe two-Michelin-star Royer's new venture at PMQ
Dishes like his fantastic frog legs with parsley and garlic crisps, and succulent sweetbread, make a meal there worth splashing out on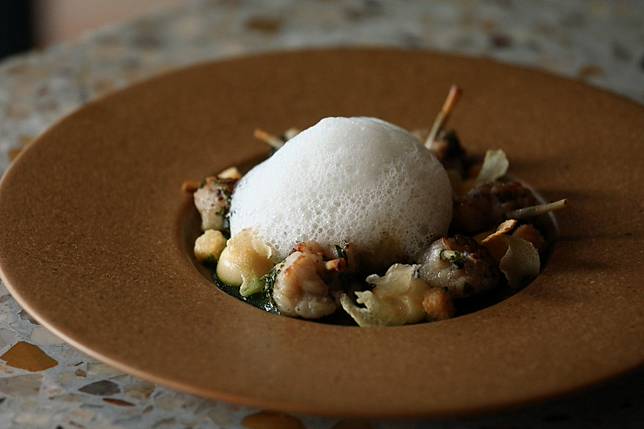 You cannot blame me for being tempted to cancel our reservation at Louise. After all, it was night of Typhoon Wipha, and the Hong Kong Observatory predicted that the winds and rain would only get worse. I thought it would have been much nicer staying at home.
They were wrong, and I was wrong " the meal was worth braving what turned out to be a rather wimpy typhoon.
The restaurant is a new Hong Kong venture by Julien Royer, whose two-Michelin-star restaurant in Singapore, Odette, topped the 2019 list of Asia's 50 Best Restaurants.
It takes the space previously occupied by Aberdeen Street Social, in PMQ, and has a bar space on the ground floor, with the dining room upstairs. While I remember ASS having dark, heavy decor, Louise is light and delicate (I especially love the wall coverings).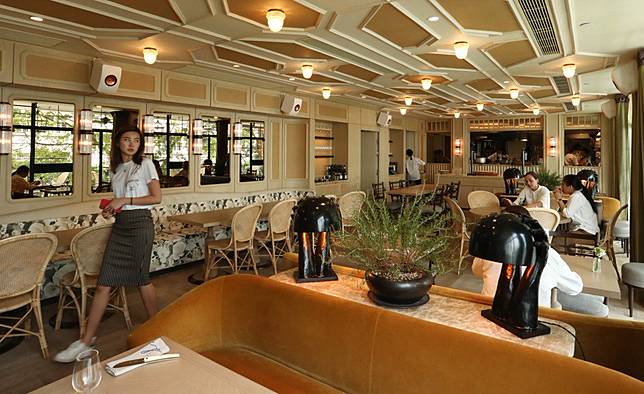 It's meant to be a casual spot " there are no tablecloths, and you keep your knife throughout the meal " but the prices are more high-end. The cooking and service match the prices.
For my starter, I ordered the Hong Kong frog legs with parsley and garlic crisps (HK$268). It was fantastic. The frog legs were meaty, tender and plentiful, and served on a dark green parsley puree, with small blobs of cooked garlic puree and a delicate almond foam. Even my guest liked it.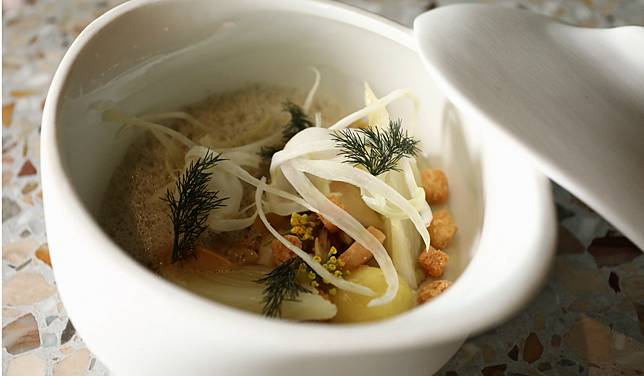 His dish of seasonal shellfish with fennel and seaweed butter (HK$268) was also excellent. The seasonal shellfish turned out to be tender pieces of abalone, mussels and razor clams in an intense broth, with softly cooked fennel.
My main course was one of my favourite organ meats " sweetbread (HK$458), which was delicately crusty outside and succulent within. It came with a delicious sauce (all the sauces were fantastic) studded with small pieces of lemon confit, with seared lettuce wedges, brown butter lettuce cream, and tender potato gnocchi.
My guest ordered Challans duck breast with cider vinegar (HK$448), which was cooked to his requested medium, even though it probably pained the chefs to cook it that much. It was still very tender, with delicately crisp skin.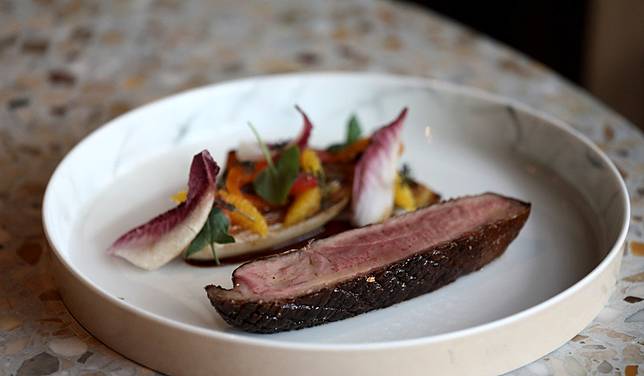 There was only one mistake with the meal. For a side dish, we ordered la truffade (HK$158) " sauteed potatoes with young cantal cheese, garlic and parsley. The potatoes were undercooked " potatoes shouldn't be crunchy (unless they're fried). We sent them back, and the second attempt was fine, with the potatoes having a mild funkiness from the cheese.
We were very full but eager to see what the pastry chefs could do. My guest's millefeuille with Madagascar vanilla cream and raspberry sorbet (HK$128) had excellent puff pastry. But my dessert of tarte Tatin (HK$128) was even better.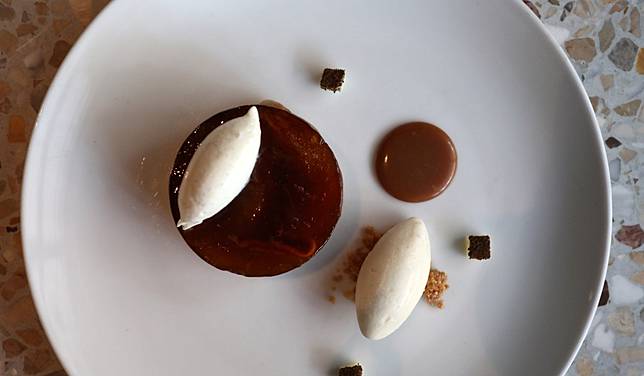 The apples were tender and wonderfully caramelised. It was served a little too cold, though.
Louise, JPC Building, PMQ, 35 Aberdeen Street, Central, tel: 2866 0300. About HK$930 per person without drinks or the service charge.
Three other new restaurants in Central worth trying
Copyright (c) 2019. South China Morning Post Publishers Ltd. All rights reserved.