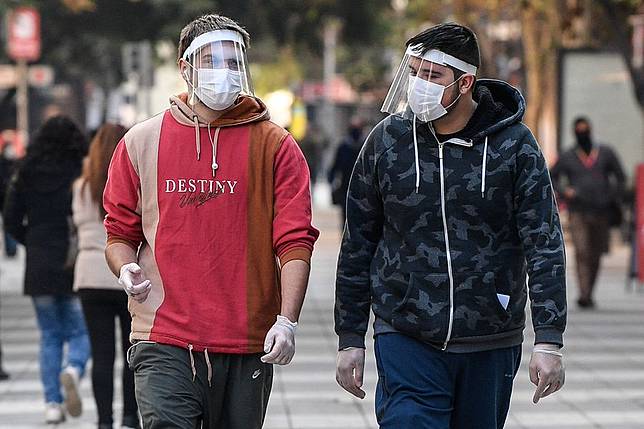 Men in protective gears walk in a street of Santiago, Chile, May 14, 2020. (Photo by Jorge Villegas/Xinhua)
- Global COVID-19 cases reported to WHO top 6 mln
- U.S. COVID-19 cases top 1.8 mln: Johns Hopkins University
- Chile's cases exceed 100,000, death toll hits 1,113
- UK COVID-19 deaths top 39,000 as another 111 patients die
BEIJING, June 2 (Xinhua) -- The following are the updates on the global fight against the COVID-19 pandemic.
SANTIAGO -- Chile on Monday reported a total of 105,159 cases of novel coronavirus infection, and 1,113 deaths from the disease.
In the past 24 hours ending 9 p.m. local time Sunday, 5,471 new cases of infection were detected and 59 more patients died, the Health Ministry said.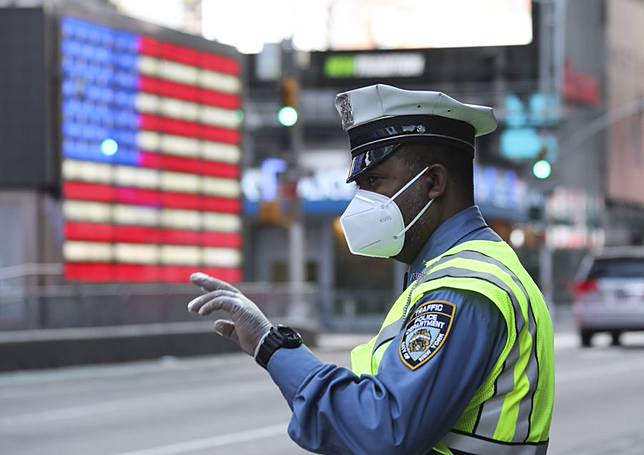 A traffic policeman is seen on Times Square in New York City, the United States, May 29, 2020. (Xinhua/Wang Ying)
NEW YORK -- The number of COVID-19 cases in the United States topped 1.8 million on Monday, reaching 1,808,291 as of 6:33 p.m. (2233 GMT), according to the Center for Systems Science and Engineering at Johns Hopkins University.
Meanwhile, the national death toll reached 105,003, according to the tally.
- - - -
VALLETTA -- Malta will lift most COVID-19 restriction measures from Friday, with exceptions for schools and contact sports, Prime Minister Robert Abela announced on Monday.
He said that bars, gyms and other establishments will be allowed to open again but with restrictions on the number of people inside at the same time and full respect of social distancing rules.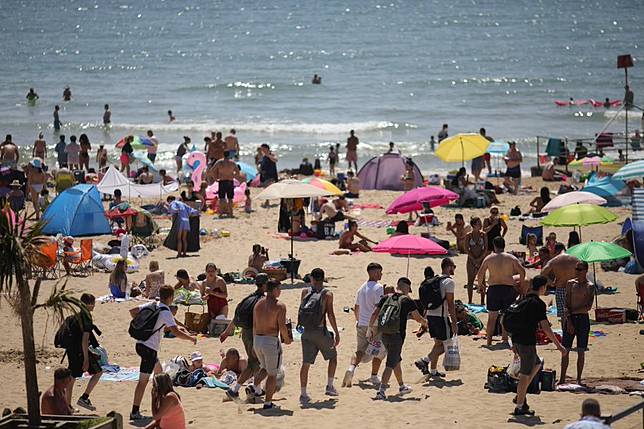 Photo taken on May 30, 2020 shows people arriving at Bournemouth Beach in Bournemouth, Britain. (Photo by Tim Ireland/Xinhua)
GENEVA -- More than 6 million confirmed COVID-19 cases have been reported to the World Health Organization (WHO) globally as of Monday afternoon, the latest WHO dashboard on the disease showed.
According to the dashboard, as of 1:55 p.m. CET on Monday, globally there have been 6,057,853 confirmed cases of COVID-19, including 371,166 deaths, reported to the WHO.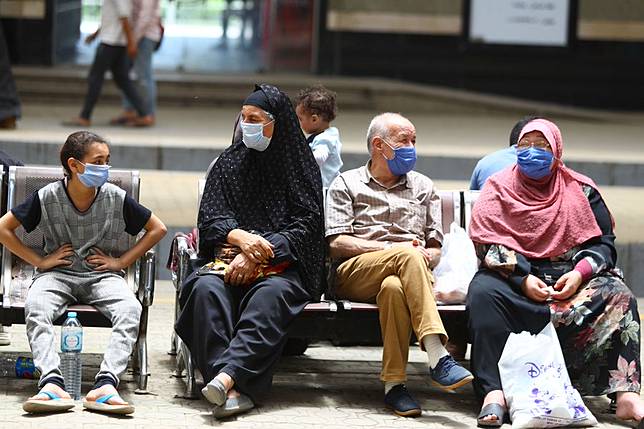 People wearing face masks are seen at Ramses railway station in Cairo, Egypt, on May 31, 2020. (Xinhua/Ahmed Gomaa)
CAIRO -- Egypt reported on Monday 1,399 new COVID-19 cases, raising the total number in the country to 26,384.
Egyptian Health Ministry Spokesman Khaled Megahed said in a statement that 46 new deaths were recorded in the past 24 hours, bringing the death toll in the country to 1,005.
- - - -
JERUSALEM -- Israel's Ministry of Health reported 98 new coronavirus patients on Monday, bringing the total to 17,169.
According to the ministry, the number of death cases remained 285, while the number of patients in serious condition has dropped from 33 to 32, out of 105 patients currently hospitalized.
- - - -
LONDON -- Another 111 COVID-19 patients have died in Britain as of Sunday afternoon, bringing the total coronavirus-related death toll in the country to 39,045, Health Secretary Matt Hancock said Monday.
The figures include deaths in all settings, including hospitals, care homes and the wider community.
- - - -
YANGON -- Myanmar's Foreign Affairs Ministry Monday announced extension of temporary entry restrictions for travellers from all countries until June 15, as part of measures to contain the spread of COVID-19 outbreak.
The extension will be effective to the ministry's announcements of precautionary measures for the travellers which were set to be in force until May 31.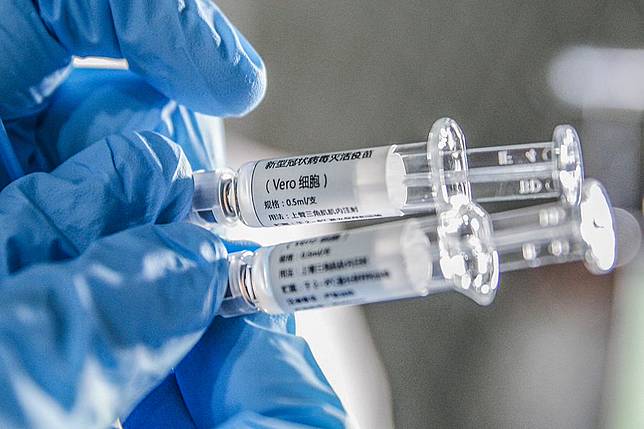 A staff member displays samples of the COVID-19 inactivated vaccine at Sinovac Biotech Ltd., in Beijing, capital of China, March 16, 2020. (Xinhua/Zhang Yuwei)
BEIJING -- China's inactivated COVID-19 vaccine is expected to finish clinical trials and get ready for the market as early as the end of this year or early next year, according to developer China National Biotec Group (CNBG).
As a subsidiary of the China National Pharmaceutical Group (Sinopharm), CNBG has two inactivated COVID-19 vaccines under Phase-2 clinical trials and has increased its vaccine production capacity.  ■