Fu Yeung-kam was among a group who confronted protesters in North Point, angered at their roadblocks
He punched the photographer twice in the face, as well as assaulting another man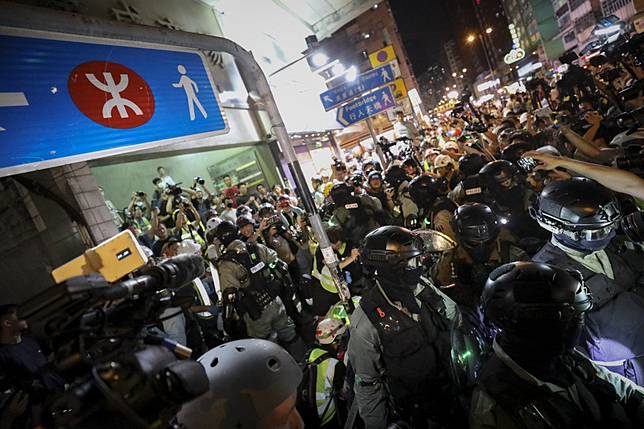 A renovation worker who punched a Post photographer when a group of men confronted anti-government protesters in September pleaded guilty to assault on Thursday.
Fu Yeung-kam, 45, admitted one count of common assault at Eastern Magistrates' Court for his attack on Antony Dickson in North Point on September 15.
He pleaded guilty to a further count of the same charge for assaulting another unknown man, an attack Dickson tried to stop.
After hearing his lawyer claim the attack was out of character, magistrate Veronica Heung Shuk-han adjourned sentencing and sought reports on the feasibility of a probation or community order.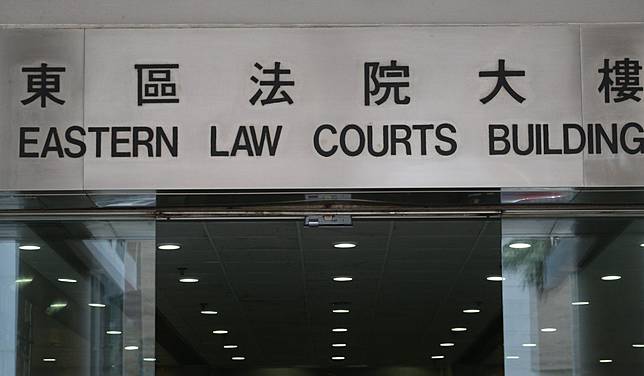 She granted Fu bail until February 6, when he is expected to be sentenced. He faces up to one year in prison for each charge.
The Hong Kong Island fracas happened on September 15, after protesters' tactics of blocking roads and attacking those who disagreed with them angered other residents.
At Fortress Hill MTR station, a group of middle-aged men, some in white shirts, were seen armed with a folding stool and a sledgehammer.
Some chanted, "Fujian people, beat the cockroaches! Go police!", using a derogatory term for the anti-government demonstrators. Inside the station, several men in black were punched.
Dickson was working opposite the Metropole Building in North Point at the time, the court heard. He heard somebody shout "hitting reporters" in Cantonese, so the Australian photographer, proficient in the local language, dashed over in a bid to help.
The court heard he spotted Fu kicking and punching a person, so he intervened and asked Fu to stop his attack. Fu then punched Dickson twice in the face.
Pamela Youde Nethersole Eastern Hospital in Chai Wan later treated Dickson for bruising to his right jaw.
Fu's lawyer said his client had been attacked by a group of black-clad men before the incident. He therefore lost control and attacked the unknown man, who was shouting verbal abuse, and Dickson, who was there to mediate.
Legal challenge stops report into Hong Kong protests being published
In a separate case, construction worker Leung Kwok-wai, 39, was accused of assaulting another man in North Point on the same night. His case was adjourned to February 27.
Earlier, a man was fined HK$2,000 for spraying alcohol in the face of two reporters, while another was bound over for damaging a reporter's microphone.
Copyright (c) 2020. South China Morning Post Publishers Ltd. All rights reserved.