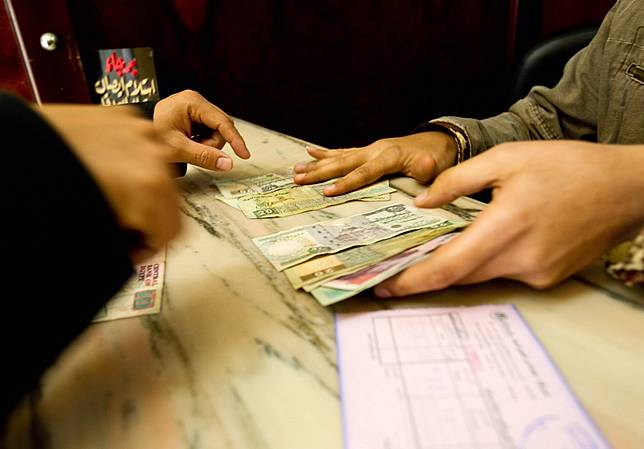 A man exchanges for Egyptian pound at an exchange station in Cairo, Egypt, Feb. 9, 2011. (Xinhua/Xu Jinquan)
The fallout of the Russia-Ukraine conflict, together with the protracted supply chain issue, could take Egypt's inflation to an "unprecedented level," says an Egyptian expert.

CAIRO, April 11 (Xinhua) -- Egypt has a high tendency to borrow from the International Monetary Fund (IMF), especially amid capital outflow driven by crises like the COVID-19 pandemic and the Russia-Ukraine conflict, according to economic analysts.
Egypt is now experiencing the outflow of hot money worth billions of U.S. dollars, a decrease of foreign reserves in its central bank, currency devaluation, and rising commodities prices.
Before the Russia-Ukraine conflict, Egypt was consulting with the IMF on a non-loan arrangement or a "technical support program" to support its pursuit of economic targets without external financing, said Egyptian Prime Minister Mostafa Madbouly at a recent press conference.
But considering the likely expanding conflict, Egypt is negotiating a "program of support and technical advice that may include additional financing to offset the economic shock caused by the conflict," Madbouly said.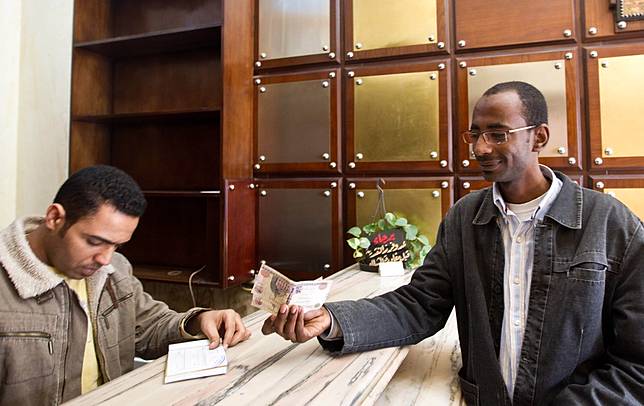 A man exchanges for Egyptian pound at an exchange station in Cairo, Egypt, Feb. 9, 2011. (Xinhua/Xu Jinquan)
Waleed Gaballah, a professor of financial and economic jurisdictions at Cairo University, said "the government's cooperation with the IMF is an advantage because it is a world institution that enjoys the world confidence."
"Via external financing, Egypt can preserve its economic capabilities," he added.
He reiterated that liaising with IMF means a trusted certificate in the Egyptian economic reform that started in 2016 and required taking strict austerity measures, such as lifting nearly all fuel subsidies, implementing a value-added tax, and raising the prices of electricity and transport.
On March 23, Egypt made a new request for IMF's support to implement their economic program, the fourth time it resorted to the lender after receiving a total of 20.2 billion dollars from the institution since 2016, with an extended fund facility over three years to stabilize the economy, standby agreement, and rapid financing instrument, according to Egypt's State Information Service.
Fakhry Ibrahim, chairman of the Planning and Budget Committee of the parliament, said "the IMF will open a new window for Egypt to face the world inflation and keep its foreign reserves."
Securing a 12-billion-dollar loan in 2016 was associated with economic reform program, which was "normal," but requesting other financing packages to bridge the funding gap was an "exceptional" measure to shield the repercussions of the COVID-19 pandemic and the Russia-Ukraine crisis, added Ibrahim, also a former assistant for the IMF executive manager.
Meanwhile, Gaballah believes that "external loans or deposits constitute a burden on the government because debts services ail the economy."
Egypt's external debts hit 137.4 billion dollars in September 2021, while the government's debt climbed to 91.4 percent of the Gross Domestic Product (GDP) in 2021, up from 89.8 percent in 2020, according to the Central Bank of Egypt (CBE).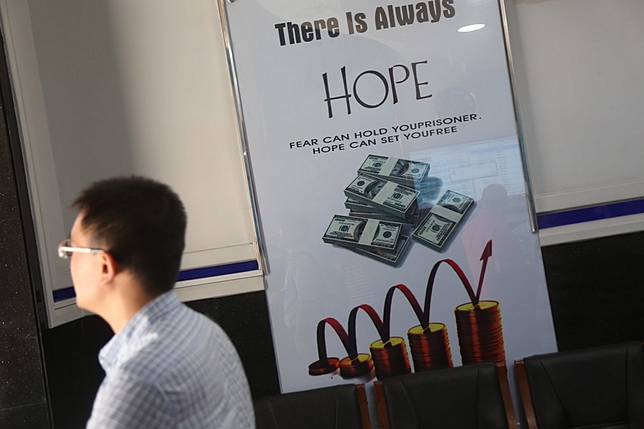 A foreigner waits to exchange money at a currency exchange office in downtown Cairo, Egypt, Aug. 10, 2016.  (Xinhua/Ahmed Gomaa)
Egypt's government aims to decrease the public debt to GDP ratio to 84 percent in the fiscal year 2022-2023 and 79 percent in 2023-2024 by adopting a medium-term debt management strategy, but the spillovers of the Russia-Ukraine conflict will hinder those goals, said Diaa al-Fiqqy, an economic expert.
The fiscal year in Egypt starts in July.
In March, the CBE devalued the currency and hiked interest rates, and the government announced new fiscal stimulus measures as "mature policy moves that are expected to make the talks with the IMF go smoother," al-Fiqqy said.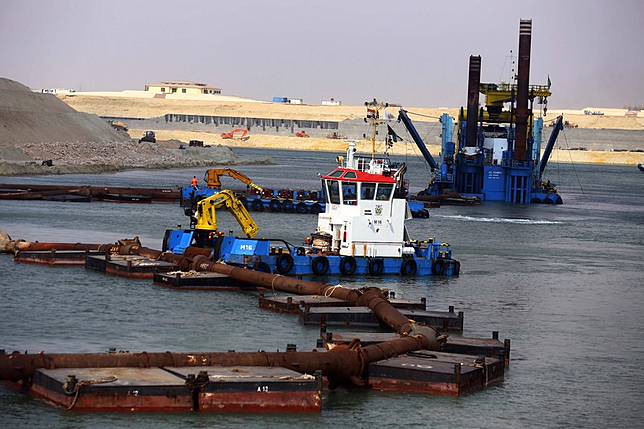 Dredgers are seen at work on the waterway of the new Suez Canal in Ismailia, eastern port city of Egypt, on June 13, 2015. (Xinhua/Ahmed Gomaa)
"Though the government will likely face greater scrutiny from the IMF this time," Gaballah expects the IMF's requirements for a new loan would not be "tough," adding Egypt has managed to control inflation and unemployment rates based on the IMF's previous programs conditions.
But the currency devaluation, the attempt to decrease inflation, and prices hike will make the people bear more loads, he said, adding the fallout of the Russia-Ukraine conflict, together with the protracted supply chain issue, could take Egypt's inflation to an "unprecedented level."  ■