Chan Tong-kai is wanted in Taiwan for murder of his pregnant girlfriend and is expected to be released next Wednesday after spending 18 months in jail for money laundering
City leader Carrie Lam held the case up as primary justification for the extradition bill which sparked months of violent turmoil in Hong Kong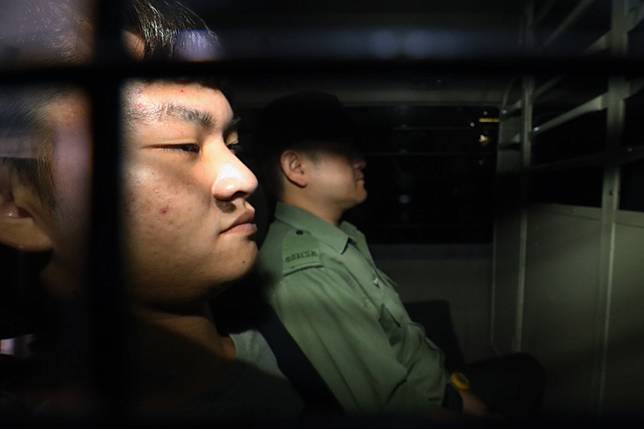 Taiwan has urged the Hong Kong authorities to further detain and investigate a soon-to-be-released murder suspect originally at the centre of the political crisis sparked by the government's now-withdrawn extradition bill.
Chan Tong-kai, a Hong Kong student wanted in Taiwan for the murder of his pregnant girlfriend, is expected to be released next Wednesday after spending 18 months in jail for money laundering.
Chief Executive Carrie Lam Cheng Yuet-ngor had held up his case as the primary justification for the bill, arguing that fugitives such as Chan were able to avoid justice because of a lack of extradition agreements with jurisdictions such as Taiwan. Opposition to the bill triggered months of unrest that is showing no signs of dying down.
Taiwan's Ministry of Justice urged the authorities to actively pursue Chan's alleged murder case.
"The offence of murder is the most heinous crime. Hong Kong prosecutors and police authorities should actively investigate to serve justice to the deceased and her families," the department said in a statement on Thursday.
"We are ready to provide evidence on an equal, dignified and mutually beneficial basis."
The Security Bureau said "at present, there is no legal basis in Hong Kong to extradite the accused to Taiwan". The Department of Justice did not respond to requests for comments.
Businessman David Lie Tai-chong, who heads the semi-official Taiwan-Hong Kong Economic and Cultural Cooperation Council, said there had been no communication nor progress made over Chan's case since June.
"Taipei has already made it clear that they will not proceed with the case," Lie said. "We wrote to them in June to schedule a meeting, but there has been no response since then."
He conceded there was almost no legal framework to deal with the case.
Chan was only arrested on his return from Taiwan and later sentenced to 29 months for money laundering stemming from the theft of his girlfriend's money and property. Under caution by local police, Chan admitted killing his girlfriend and disposing of the body in Taiwan.
Taiwan's Ministry of Justice suggested the Hong Kong authorities gather evidence showing Chan may have planned to kill his girlfriend before travelling to Taipei, with such premeditation making the case triable in the city.
Hong Kong prosecutors had earlier attempted to reveal evidence on Chan's premeditation to kill during his trial, but it was rejected by the presiding judge as the offence in question was money laundering not murder.
Criminal law expert Simon Young of the University of Hong Kong said it was not possible for the city's police to detain Chan.
"Once Chan has served his sentence, the Hong Kong authorities can hold him only if they have an applicable power to arrest or detain him. If he is not wanted for any offences committed in Hong Kong and is not the subject of any extradition arrest warrant, then there is no grounds I can see to arrest him."
Copyright (c) 2019. South China Morning Post Publishers Ltd. All rights reserved.