The North Korean leader says he will make every effort to strengthen ties with China and that the alliance is a 'strategic option'
This comes as the North seeks to resume stalled denuclearisation talks with the US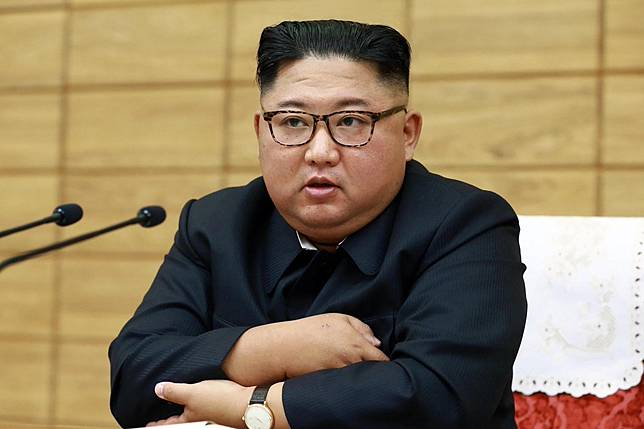 North Korean leader Kim Jong-un has vowed to strengthen ties with China, calling the alliance between the two countries a "strategic option", Pyongyang's state media reported on Friday.
This comes as the North and the US are widely expected to resume stalled nuclear disarmament talks in a few weeks.
Kim made the remarks in response to a congratulatory message sent by Chinese President Xi Jinping on September 9 to mark the 71st anniversary of the founding of North Korea.
Did Kim Jong-un invite Donald Trump to visit him in Pyongyang?
Relations between the two allies, which had cooled over the North's repeated missile tests, have warmed in recent months through a series of talks between Kim and Xi.
Xi visited Pyongyang in June " the first trip by a Chinese head of state to North Korea in 14 years " while Kim has visited China four times since March 2018.
Chinese Foreign Minister Wang Yi's trip to Pyongyang earlier this month also raised speculation of another summit in the near future.
"Our meetings in Beijing and Pyongyang fully demonstrated before the world my and Comrade General Secretary (Xi's) firm will to invariably consolidate and develop the DPRK-China friendship," Kim said, describing it as "precious" and a "strategic option". DPRK stands for North Korea's official name, the Democratic People's Republic of Korea.
"I will make every possible effort to successfully carry forward and glorify great DPRK-China friendship on the road of socialism and bring about a rosier future," Kim added.
Professor Yang Moo-jin at the University of North Korean Studies in Seoul said the North has dropped its traditional revolutionary language such as "blood ties" and "revolutionary comradeship" when referring to China in favour of more conventional diplomatic expressions.
"This is part of the North's efforts to project an image as a normal state to the world, not as a pariah state," he said.
Last week, the North expressed a willingness to restart talks which have been stalled since February's no-deal summit between US President Donald Trump and Kim.
But it urged the US to come up with a new proposal acceptable to Pyongyang, including US sanctions relief and security guarantees for its regime through a peace treaty.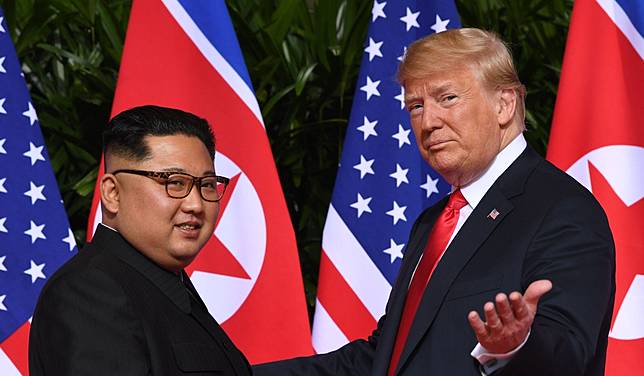 South Korea's top nuclear envoy Lee Do-hoon, who is currently in Washington for talks, said on Thursday the US and North Korea could resume denuclearisation negotiations soon.
Trump named Robert O'Brien as his new national security adviser on Wednesday to replace John Bolton, who was known for his hardline approach to US adversaries such as North Korea, and was sceptical of Trump's overtures to Kim, arguing instead for pre-emptive military action.
How John Bolton's exit could soften US stance on North Korea
Trump berated Bolton this week for advocating the "Libyan model" in talks with the North and incurring Pyongyang's wrath, suggesting a "new method" could help break the impasse in denuclearisation negotiations.
Libya agreed to surrender its weapons of mass destruction programme in late 2003, after which its leader Muammar Gaddafi was removed from power and killed by Nato-backed rebel forces in 2011.
Trump will meet with South Korean President Moon Jae-in on Monday on the sidelines of a United Nations General Assembly session in New York.
Their ninth bilateral summit will focus on how to move the Korea peace process forward.
Copyright (c) 2019. South China Morning Post Publishers Ltd. All rights reserved.