UFC president claims 'no one cared whatsoever about Demetrious Johnson' but 'Mighty Mouse' gets a hero's welcome in Manila
Former UFC champion thinks One simply does a better job promoting its flyweight division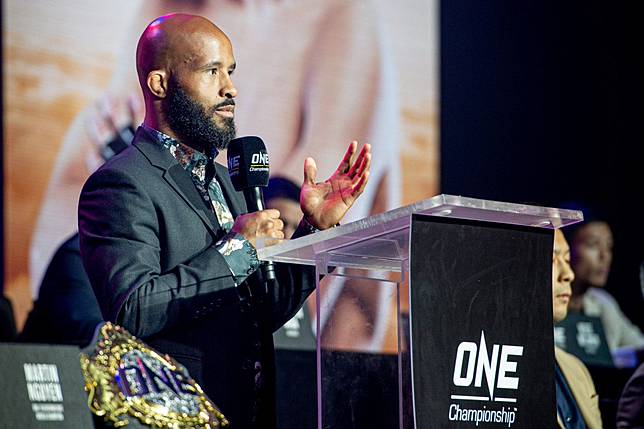 Dana White brazenly declared a couple of months ago that "no one cared whatsoever about Demetrious Johnson". The man considered the GOAT of mixed martial arts begs to differ.
"Mighty Mouse" " a sure-fire Hall of Famer who holds the record for consecutive UFC title defences (13) " was given the welcome he deserves when stepping on stage at One Championship's pre-fight press conference in Manila on Tuesday.
"DJ, DJ, DJ," chanted the diehard Filipino fans who had packed out the City of Dreams' Grand Ballroom.
"The fans are a lot more interested in me here," Johnson tells the Post. "I think what I've accomplished over on the western side of the world has definitely travelled with me. Team Lakay's done an amazing job to get the Filipino fans passionate about mixed martial arts."
In what was a diplomatic answer, if not entirely a swipe back at White, Johnson said One simply does a better job promoting the flyweight division " which faces an uncertain future in the UFC after Johnson's exit and champion Henry Cejudo's bantamweight title win.
"I feel the love more on this side of the world. A lot of athletes are my size, a lot of the countrymen here are my size," Johnson added.
"I think they can relate to the smaller guys, the strawweights, the flyweights and the bantamweights a lot more here than in North America."
Five of Team Lakay's fighters are in action at the Mall of Asia Arena, including former two-time One lightweight champion who goes against Johnson's fellow former UFC champion Eddie Alvarez in a blockbuster fight.
It means for the second time, Johnson will be flying under the radar slightly and playing second fiddle, after a fairly straightforward debut win against Yuya Wakamatsu in Tokyo.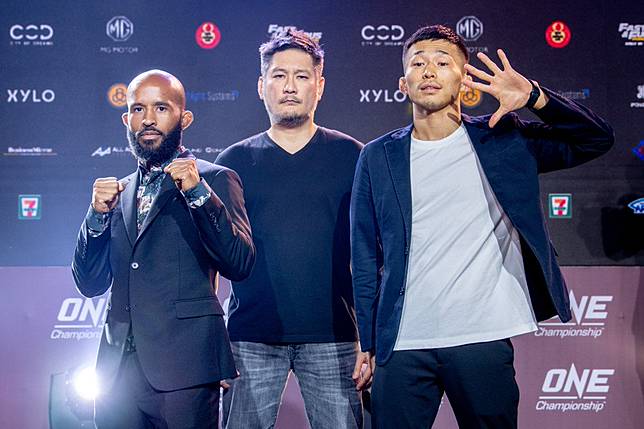 "I don't mind being under great athletes like John Haggerty, Rodtang, Martin Nguyen, Koyomi Matsushima, not at all," he said.
"I've had my time headlining a lot of great cards. I'm sure I'll be able to headline a One Championship card one day but, you know what, I'm the new kid on the block, I'll work my way up to that spotlight.
"I prefer where I'm at right now, just coming in and trying to get the crowd warmed up for the main event because I know those guys are gonna knock it out of the park."
The 32-year-old is up against Wakamatsu's countryman and teammate Tatsumitsu Wada in the One flyweight grand prix semi-finals.
"I've got a tough opponent ahead of me, he's no joke," Johnson says. "I believe the atmosphere is gonna be different from Tokyo. The Japanese crowd are more respectful.
"I'm not saying the Filipino crowd aren't respectful, but the Japanese crowd are about being silent, respecting the athletes, here it's gonna be like the Wild Wild West. They're gonna be cheering, possibly booing, doing all of it."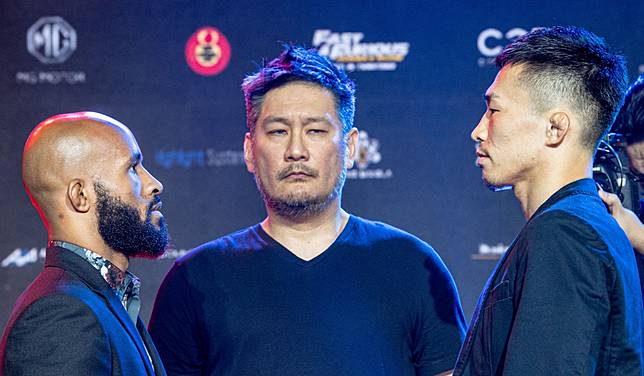 Johnson revealed after his debut he felt tight against Wakamatsu, who rocked him slightly in the first round before the American got a second-round submission via guillotine choke. But Johnson anticipates no such problem this time around
"I mean the thing is, when you're a little tight, I only got three rounds. I'm used to having five rounds, you know, 25 minutes. So I gotta get out there and execute my job a lot faster because I don't like to leave it to the judges. I don't know what they're looking at.
"I like to get in there and get in a rush, sometimes when you do that you're rushing the fight and rushing yourself so for me I've gotta figure out how do I maybe wanna take that approach."
Copyright (c) 2019. South China Morning Post Publishers Ltd. All rights reserved.