This tale of revenge, love and chasing your dream is set in the corporate world of South Korea's food and drinks industry
An ex-prisoner seeks revenge on the corrupt family responsible for the death of his father, and his two-year sentence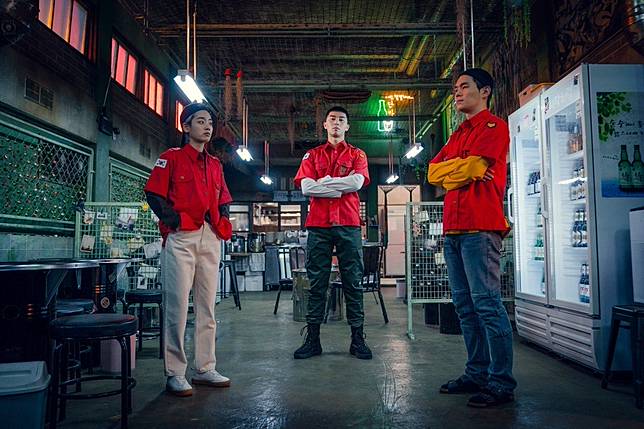 This review contains major spoilers of early episodes.
3.5/5 stars
Vibrant in tone and rich in character details, Itaewon Class is an engaging revenge epic set in the milieu of South Korea's competitive food and beverage industry. Produced by the pre-eminent film company Showbox and based on a webtoon of the same name, the 16-episode series is one of the most watched Korean dramas that Netflix has released in early 2020 " and for good reason.
A sprawling underdog story in which a young ex-convict relies on his mad resolve and incredible people skills to rise to the pinnacle of the corporate world " and avenge his father " in just 15 years' time, the show serves up a mix of flawed but likeable characters, inspirational speeches on chasing your dreams, and a love triangle that for much of the series looks genuinely like it could go either way.
After making an impression with his comically awkward protagonist in the 2018 romantic comedy series What's Wrong with Secretary Kim, Park Seo-joon " also recently seen in a small role early in the Oscar best picture Parasite " again delves into his repertoire of socially inept performances for the leading part of Itaewon Class. And he does so with a memorable buzz cut.
As the story opens, Park Saeroyi (Park Seo-joon) is a high-school transfer student who punches the class bully Jang Geun-won (Ahn Bo-hyun) on his first day in class. Unfortunately, Geun-won happens to be the eldest son, and heir apparent, of Jang Dae-hee (Yoo Jae-myung); Dae-hee is the CEO of Jangga, the number one food company in South Korea, where Saeroyi's father is a key employee.
After Saeroyi is expelled from school and his single father forced to resign from the company he helped made what it is, Geun-won coincidentally runs over and kills the latter in a hit-and-run accident, and the cartoonishly immoral Dae-hee covers it up for his son. Instead, it is the bereaved Saeroyi who goes to prison for the next two years, for an assault on Geun-won after learning of his father's death.
Taking the self-made Dae-hee's autobiography as his guide, Saeroyi swears to carry out his two-pronged plan to punish the Jang's father and son, and build a food company to overtake Jangga. His first step involves working tough jobs for years after his prison stint, and then using his savings to open a bar and restaurant called DanBam in Itaewon, a trendy neighbourhood in Seoul.
Itaewon Class is refreshing in the way it plays with viewer expectations via its protagonist's ambiguous love life. Saeroyi's attention revolves around his high-school crush Oh Soo-ah (Kwon Nara, formerly of the K-pop girl group Hello Venus), an orphan who used to cherish Saeroyi's father as her own, but goes on to work as a top executive in Jangga because she "likes rich people", or so she claims.
Meanwhile, Saeroyi is relentlessly pursued by Jo Yi-seo (Kim Da-mi), a smart young sociopath who talks herself into becoming DanBam's manager, and proves herself an indispensable employee from there. To complicate things, Yi-seo is 10 years younger than Saeroyi, and she also has been the long-term crush of nice guy Jang Geun-soo (Kim Dong-hee), the second and illegitimate son of Jang Dae-hee.
The show is at its most inspiring when it follows Saeroyi's slow but steady efforts to crush Jangga, from streamlining DanBam's own menu and decor, pulling off the difficult relocation to a quieter street, to incorporating and franchising DanBam while maintaining his people-oriented mindset, and infiltrating the board of directors of Jangga with both financial and management measures.
For viewers intrigued by the unconventional premise of the show, Itaewon Class may prove a slight disappointment with its last four episodes, all set in 2020, as it forgoes much of the narrative momentum accumulated with Saeroyi's business exploits to sort out the characters' relationship statuses. A late dramatic turn involving gangsters and kidnapping smacks of lazy screenwriting.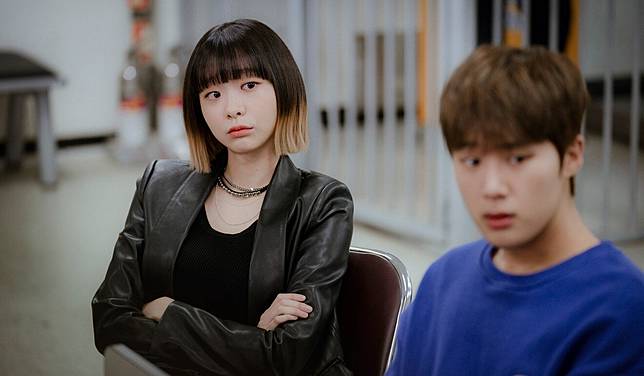 Still, the show pulls through because its characters are intriguing enough to watch. In their own ways, the leading trio of Saeroyi, Soo-ah and Yi-seo are all mean and single-minded people who set out to achieve their goals by any method conceivable. For all their declarations of love over the years, there are few moments in the story's time span when any of the characters is actually in a relationship.
Even when it touches on disparate topics like racial discrimination and transgender issues, the show does more than spew sound bites, and manages to tie up the loose ends in meaningful ways. Whenever Itaewon Class focuses on its characters' process of finding themselves, it is hard to deny that the show features some of the most inspired writing K-dramas have recently seen.
Copyright (c) 2020. South China Morning Post Publishers Ltd. All rights reserved.