Paper's owner Jimmy Lai also among lawmakers and activists whose purported personal details were posted by website posted on Russian domain
Privacy Commissioner Stephen Wong says his office has requested site to remove all posts and has referred case to police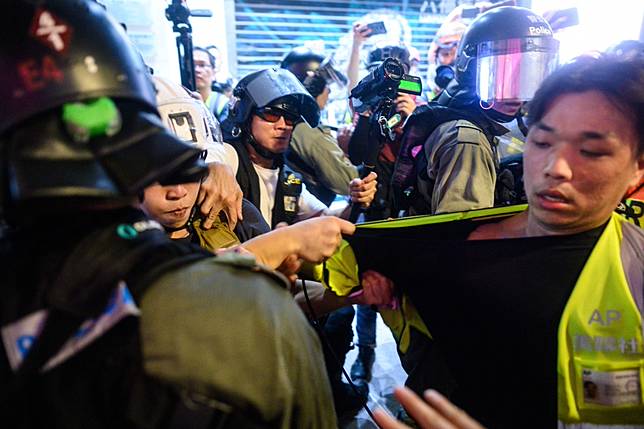 Almost 20 staff from the pro-democracy newspaper Apple Daily, alongside over 70 activists, student leaders and alleged protesters, have been doxxed by a website apparently run by elements opposed to the ongoing demonstrations in Hong Kong.
Expressing grave concern, Privacy Commissioner Stephen Wong Kai-yi said his office had already requested the website to remove and stop uploading all posts involving cyberbullying or illegal acts and had referred the case to the police.
The site in question has called on members of public to provide details of individuals by email, with a tagline saying: "We want to know who these people are and why are they messing up Hong Kong".
Purported personal details " including head shots, job titles, dates of birth, phone numbers, social media accounts and even residential addresses " of almost 100 activists, student leaders, journalists and newspaper staff were posted on the website hosted on a Russian domain.
Journalists have become the latest doxxing targets in the ongoing protests as the split in the city has deepened. Last month, the privacy watchdog said it had received 683 cases of cyberbullying and leaked personal data since the social unrest began in June, with more than 70 per cent of the cases involved police officers and their families.
Among the media workers doxxed included a reporter from online news portal Stand News, and 18 journalists and staff said to be from Apple Daily, a pro-democracy broadsheet owned by media mogul Jimmy Lai Chee-ying, who also featured on the list. They were also called "black journalists" on the website.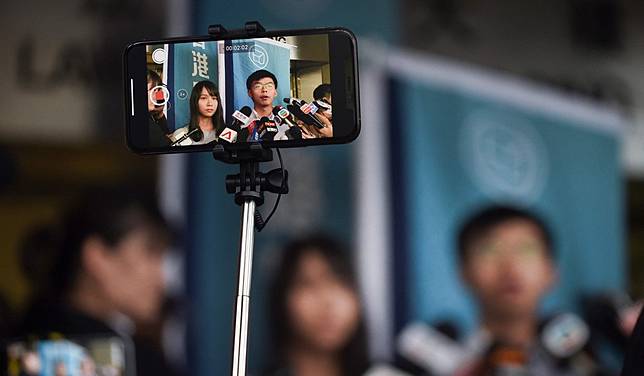 Activists and politicians such as Jimmy Sham Tsz-kit, the convenor of the Civil Human Rights Front, Joshua Wong Chi-fung and Nathan Law Kwun-chung of the youth-led group Demosisto as well as Democratic Party lawmaker Roy Kwong Chun-yu also had their purported personal information revealed.
100 days of protests rock Hong Kong
Apple Daily's editor-in-chief Ryan Law Wai-kwong called on the police to speed up its investigation so no further personal information of his colleagues would be disclosed.
"Journalists are only exercising their legal rights to cover events and should not be doxxed or subject to cyberbullying," he said.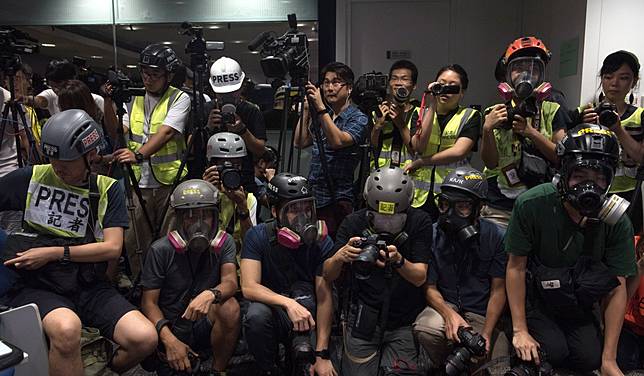 Law said the company had also reminded their colleagues to protect themselves by reviewing the privacy setting of their social media accounts in light of the development.
Dozens of Hong Kong retailers to fold, leaving staff in the lurch
Sham, convenor of the Front which has organised three record-breaking marches since the social unrest triggered by the now-withdrawn extradition bill unfolded in June, said no one " regardless of their political views " should be doxxed.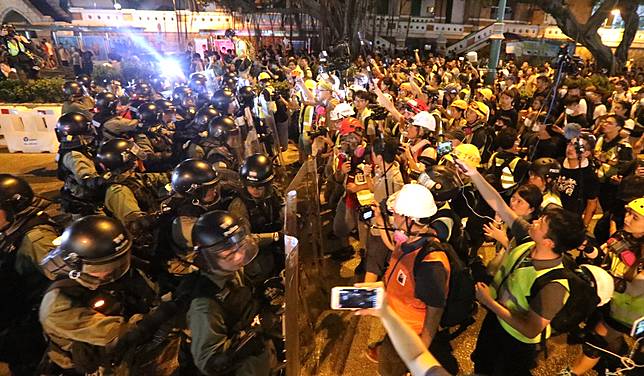 While he said the information regarding him on the website was inaccurate, Sham expressed concerns over infighting among the people.
"When the government refuses to solve the political dispute through proper political means, people (with different views) attack each other, which creates fear in society," he said, adding he had received a number of nuisance calls in recent months.
Sham also said journalists should not be targeted as they were only doing their jobs reporting the truth.
Chris Yeung Kin-hing, chairman of the Hong Kong Journalists Association, said the media industry in Hong Kong was facing an increasing number of threats amid an unprecedentedly harsh situation.
"There are both verbal and physical violence against journalists," he said, pointing to the incident in Fortress Hill on Sunday which saw supporters of the police assaulting and even spitting on reporters covering the clashes.
'Dialogue Office' launched to help Hong Kong leader resolve protest crisis
"The latest doxxing has shown that there's an organised effort to target media, which has sparked fear."
Protesters have demanded the government address their remaining four demands following the formal withdrawal of the unpopular bill earlier this month; they include an independent investigation into the police's use of force, and the implementation of universal suffrage.
Copyright (c) 2019. South China Morning Post Publishers Ltd. All rights reserved.