The Wednesday night card at the city track is off due to fears protesters could compromise the well-being of staff, customers and horses
Jockey Club also feared possible negative reaction to controversial pro-establishment lawmaker Junius Ho's horse running in race
Wednesday night's Happy Valley race meeting has been cancelled just hours before it was meant to start because of fears protesters could compromise the safety of its staff, customers and horses.
Hong Kong racing had been largely unaffected by the political and social chaos that has engulfed the city in recent months, but the focus shifted to the sport in recent days because polarising pro-establishment lawmaker Junius Ho Kwan-yiu is a part-owner of a horse " Hong Kong Bet " who was down to run at Happy Valley.
The controversial figure was thrust into the spotlight when he publicly defended the white-clad men who indiscriminately attacked civilians in Yuen Long in July, while he was also filmed shaking their hands and thanking them.
Controversial figure Junius Ho drags Jockey Club into political mess
A group started a campaign to have Ho's Jockey Club membership taken off him, as well as demanding that Hong Kong Bet be withdrawn from all races going forward, but that didn't happen because the Jockey Club is trying to stay neutral.
The Jockey Club expected there could be an issue and moved the race Hong Kong Bet was due to compete in to the start of the meeting to try to minimise any danger to all involved.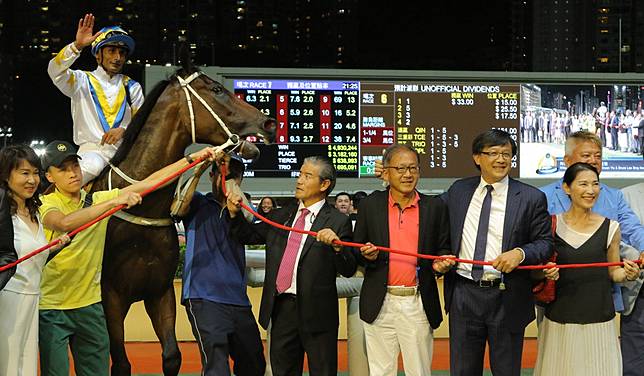 But on top of the Ho situation, there were also concerns about other potential protests around Causeway Bay, which also would have impacted on people getting to and from the races.
There were 16,149 fans on course last week " on top of well over 1,000 staff " and the ultimately, the Jockey Club decided it could not take any risks.
"Our concerns are tied to potential social unrest in the vicinity tonight, the very real threat of a disturbance or possible violence at Happy Valley racecourse, and uncertainty regarding transportation in and around Happy Valley and Causeway Bay for racegoers, jockeys and employees and horses entering or leaving the racecourse throughout the evening," a Jockey Club spokesperson said.
Hong Kong Jockey Club not immune from political tensions, will remain 'vigilant'
"This is a very difficult and most unfortunate decision to make, but public safety is of paramount importance to the club. We hope the racing community and the Hong Kong public will understand our reasons for doing so."
The Jockey Club had a conversation with Ho about potentially withdrawing Hong Kong Bet from the race, but he was insistent his horse was going to run.
Racing personnel were caught off guard with veteran trainer John Moore capturing the mood, saying: "I didn't see this coming because racing is such an important contributor to charities and society in itself."
The cancellation could also have significant financial repercussions.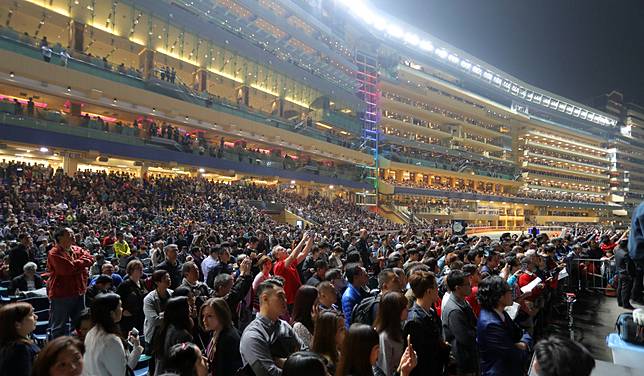 The meeting can be rescheduled for later in the season with government approval, but as it stands the Jockey Club " the biggest taxpayer in Hong Kong " is missing out on around HK$1.1 billion in betting turnover on the meeting.
There was HK$1.132 billion bet on last week's meeting with HK$115 million going to the government in betting duty, while HK$52 million was retained by the Jockey Club for its operating expenses and charities contributions.
While race meetings in Hong Kong have been abandoned before because of typhoons and equine influenza, this is the first time politics and civil unrest has forced the races to be cancelled.
At a betting centre in Causeway Bay, many in the crowd did not realise the meeting had been cancelled until they went up to the betting counter.
Waiter Mr Chung, 60, said he was not too disappointed, though the cancellation meant there would be less entertainment for him tonight.
"The Jockey Club could have just pulled (scratched) his horse," he said, referring to Ho's Hong Kong Bet.
Another race fan, who identified himself as Ah Wai, 37, said he was a bit angry.
While he refrained from passing political judgment on the protesters or Ho, he said: "It is a bit unexpected that (the protest) has spread to horse racing."
All bets placed will be refunded.
Additional reporting Chris Lau
Copyright (c) 2019. South China Morning Post Publishers Ltd. All rights reserved.