The American veteran gave the crowd in Chengdu a show as he held the lead for large parts of the weekend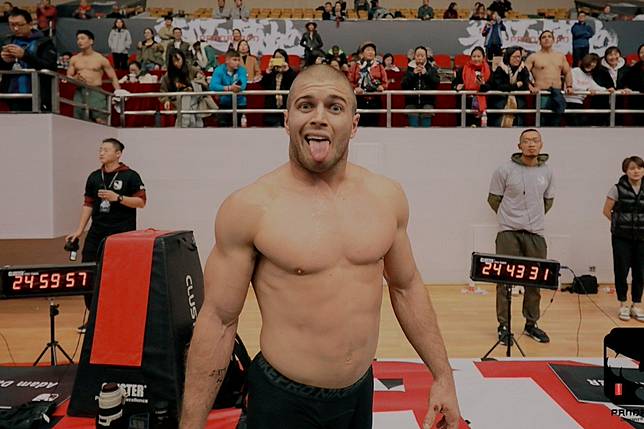 Jacob Heppner looked like he was having a blast this weekend at the Pandaland CrossFit Challenge.
The four-time CrossFit Games veteran had a smile on his face throughout the grueling two-day competition. He was chatty with his competitors, always down for a fan's selfie and looked to be in the exact centrifugal centre of his comfort zone.
Turns out the American has good reason to be relaxed while competing on the other side of the world " he has already unofficially qualified for the 2020 CrossFit Games as he came 18th in the CrossFit Open (the top 30 qualify automatically). Heppner said this affords him the chance to roll the dice a bit.
"The concept is that you can take more chances," said the 29-year-old, who came sixth at the 2019 CrossFit Games. "So if I I've already qualified the opportunity is to come here and maybe do things a little bit differently. Like hypothetically, I might take bigger jumps on snatch, because I know I already have a slot there's not as much pressure as if I had to get a spot."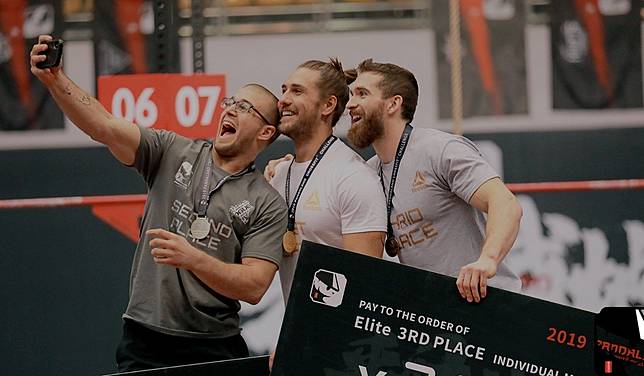 Heppner put the plan into motion as he won event two on day one, and finished off the competition by holding off eventual winner Khan Porter, who booked his ticket to the 2020 CrossFit Games in the process. Heppner said coming second was obviously not the goal, but watching Australian Porter book his slot in incredibly emotional fashion was a pretty good consolation prize.
"CrossFit is the one sport where you want to win, don't get me wrong, but at the same time you are so stoked and happy when guys you work out with win. I've grown up with some of the guys in this sport, would I have liked to win, absolutely, but I would rather see him punch his ticket, and you get to see the joy in his eyes."
Next up for Heppner involves heading to his calendar book and looking at what remaining 26 Sanctionals he might want to go to before the big dance takes place in August in Madison, Wisconsin. He said his big takeaway from the previous CrossFit season was he didn't get enough floor time and his competitive edge may have suffered because of that.
Kiwi Harriet Roberts teaches CrossFit to kids in Australia
"It's always good to get a couple (Sanctionals) in your back pocket before the Games, 2019 the biggest thing I didn't do right was I didn't do enough Sanctionals. So I didn't get enough experience, it's important to go hit as many as you can, because in life you're always learning, you learn what you are good at, what you're not good at."
Heppner's story at the Games is an interesting one that could point towards a fortuitous 2020, however he doesn't want to get ahead of himself. In 2014 during his Games debut, Heppner came 18th, and then 10th in 2015, seventh in 2016 and sixth this year. He missed the 2017 Games owing to knee bursitis and 2018 because of not meeting a judging standard in CrossFit Open workout 18.4.
"Every year I've improved at the Games, so the goal will always be to improve on that. I am getting older, but sometimes if you improve it doesn't show on the leaderboard."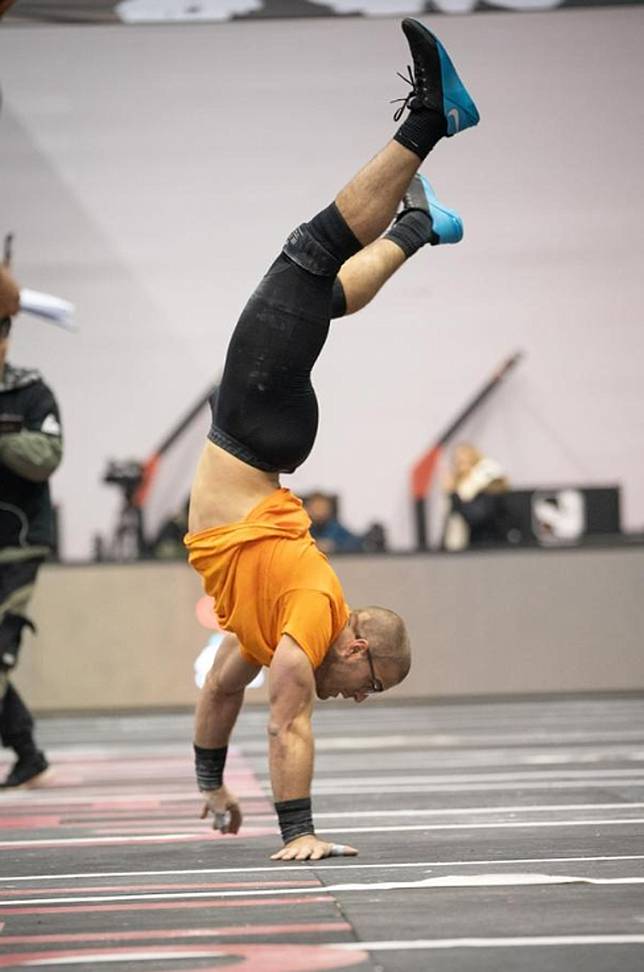 He also very publicly quit his day job this year, though he still runs a programming company, and now runs one of CrossFit's must-watch YouTube channels where he has more than 50,000 subscribers. He said part of the YouTube video channel, which features everything from workouts to his daily life, is to show people the other side of CrossFit.
"Just because you see me out here competing in the field doesn't mean I'm not a human. So it's a great way for us to show people our lives outside of the competitions as well. I don't jump into my pants in the morning, I'm a normal guy like everyone else."
Copyright (c) 2019. South China Morning Post Publishers Ltd. All rights reserved.