Over a long lunch at his new favourite restaurant, Hong Kong movie icon Anthony Wong, 58, filled us in on his favourite food and future plans – but was he pulling our leg about starring in a stand-up comedy show?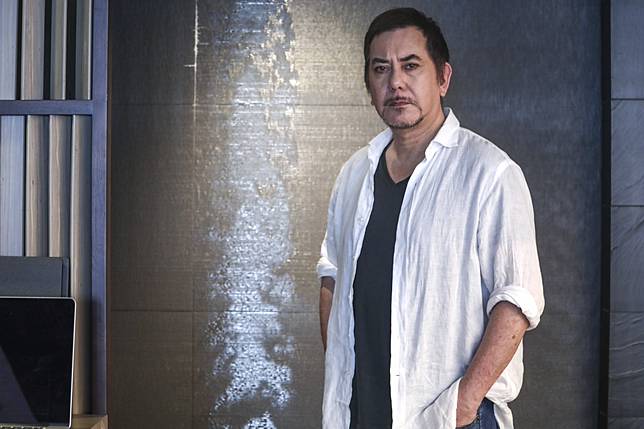 Ever since French fine dining restaurant Root Central opened earlier this year in the new H Code building, we have reliably heard that one frequent diner has been none other than award-winning actor Anthony Wong. So we just had to invite him back for lunch.
Wong is known for playing some intense roles over the years. Who can forget his portrayal of the "char siu bao" killer in the 1993 film The Eight Immortals Restaurant: The Untold Story , or his turn as a corrupt police officer in the 1998 film, Beast Cops ? Those roles won him the best actor gong at the Hong Kong Film Awards in 1994 and 1999 respectively, and the Film Critics Society Awards in 1999 for the latter.
In the West, Wong is better known for his roles in films such as Infernal Affairs and The Mummy: Tomb of the Dragon Emperor . More recently, he has been seen in the British television crime drama White Dragon, and his latest movie back home, Still Human , where yet again he won best actor in the 2018 Hong Kong Film Critics Society Awards and the 2019 Hong Kong Film Awards.
I do have something coming up soon " I am going to help a friend in his show … it is stand-up comedyAnthony Wong
5 of Hong Kong actor Anthony Wong's most memorable film roles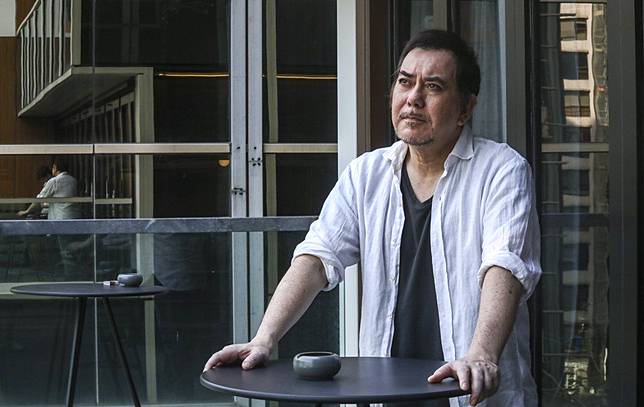 I was expecting Wong to be intense in person, but as he casually breezed into the restaurant, he seemed relaxed and easy-going. He had just celebrated his 58th birthday and we were about to enjoy some good French fine dining " why wouldn't he be?
"I like French food," says Wong. "Two days ago, I went to visit my friend who mentioned there was a good French restaurant in Wan Chai run by a Shanghainese chef, so we are going to try that soon."
We tucked into our first course: poached geoduck with lemongrass sauce and Thai basil oil and foam, and steamed egg with prawn and Parmesan foam. Conversation stopped while we savoured the dishes " always a good sign for the chef " in this case, Vito Chan, who helms the kitchen at Root Central. Chan has worked at some of the best fine dining eateries in town, including Amber and L'Atelier de JoEl Robuchon, and it shows in his refined dishes. At Root Central, he seeks to promote sustainability and local organic producers.
Hong Kong actor Anthony Wong reunites with long-lost family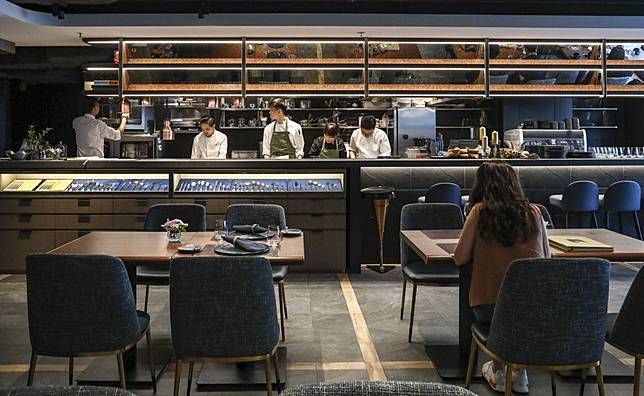 "I like to cook at home," says Wong. "I like to cook steak. I like Tomahawk " it's a huge steak on the bone " it's not easy to cook. Sometimes when I try it fails. I think it's about timing. There are lots of ways to do it. You can fry it first and then put it in the oven, or maybe you can slow cook it, or you can put it in the oven first."
Wong is Eurasian, and I wondered if his taste buds were more Western or Chinese. He never knew his father, who left his Hong Kong Chinese mother when Wong was only four. He was brought up by his mother and recollects not liking Chinese food as a child.
Root Central serves up Asian food with a French twist
"When I was a small boy my mother would force me to eat Chinese food and I hated it, especially the smell of the fu yu " it's like a Chinese cheese," he says. He also recalls the way his family " his grandmother especially " cooked the vegetables. "My family was not rich and cooked the food in a cheap way."
My family was not rich and cooked the food in a cheap wayAnthony Wong
Now, however, Wong likes Chinese food, even some of the more pungent ingredients.
"I like stinky tofu, but I don't like the smell," he says. What about durian, I ask. "Durian, smells like s***," he answers with a laugh. "But I eat it now as my wife forces me to. She tried to make me eat it for many years and in the end I ate it and, well … it's good but only when fresh."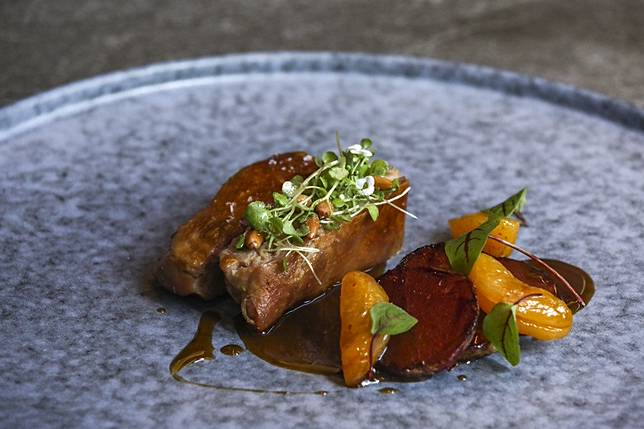 We tuck into the main course: confit duck with red wine sauce and watercress salad, which, again, was a showstopper.
I ask Wong which of his many awards he is most proud of.
"I was recently awarded a Lifetime Achievement Award in Italy, it was amazing," he says of the 2019 Golden Mulberry Award for Outstanding Achievement at the Far East Film Festival in Udine, Italy.
"It was the environment, the atmosphere, the modern theatre and they really appreciate you over there." He is also pleased with his work and achievement in Still Human . "I am proud of that " it's a good movie," he says.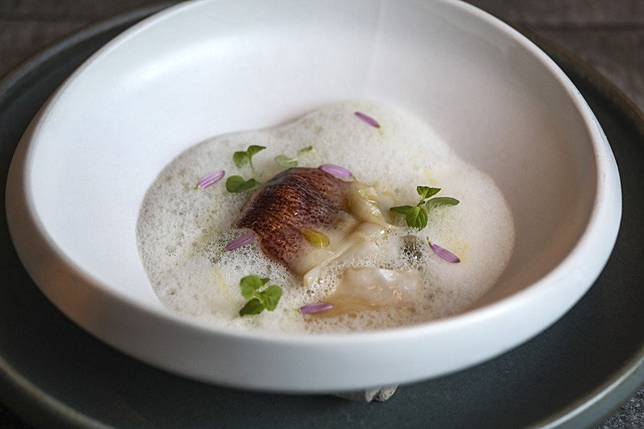 Despite all his accolades, Wong would not like any of his three sons to work in the industry.
"They do not want to, and I don't want them to be in the industry either, because they are normal, they are not crazy enough," he laughs. "If you want to be an actor, you have to be a complicated character. (My sons) live normal lives."
7 top restaurants to try in and around Hong Kong's Tai Kwun
As for the future, he is looking to tread the boards, hopefully in the UK. "I have an agent in the UK. The problem is my base is in Hong Kong so it's not easy for them to get me a job because they are not going to pay for your expenses to come over to England to audition. I am planning to go over there for a while, to visit friends.
"I do have something coming up soon, though. I am going to help a friend in his show … it is stand-up comedy."
But Wong has some ideas for a theatre production in the UK in the future. "It's an idea and I am trying to get someone to (write) the script and put something on in London," he says. "It's time to do something as an artist, not just an actor."
Want more stories like this? Sign up here. Follow STYLE on Facebook, Instagram, YouTube and Twitter
Copyright (c) 2019. South China Morning Post Publishers Ltd. All rights reserved.