Have exposure to safe-haven assets amid uncertainties such as the US-China trade war, Credit Suisse says
Too early to exit bonds altogether, Natixis Investment Managers says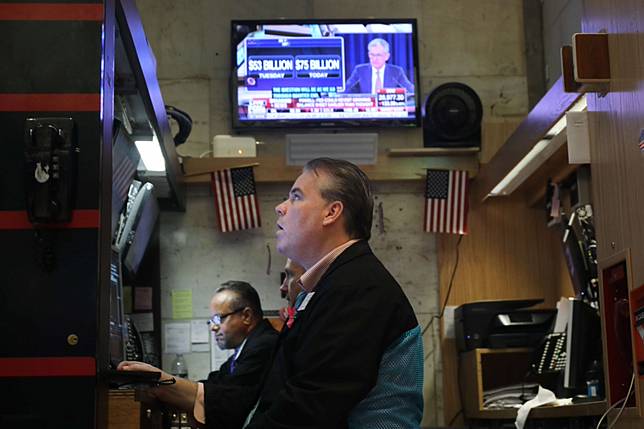 It is time to buy more shares, as the latest round of monetary policy easing around the world encourages greater allocation of investor dollars to riskier assets that offer better returns, according to fund managers.
But investors should also diversify and have exposure to safe-haven assets " government bonds, gold, the yen and the US dollar " amid ongoing uncertainties around the US-China trade war, Britain's exit from the European Union and political tensions in the Middle East.
After advising clients to load up on shares in the year's first four months and switching to a neutral stance in June, John Woods, the Asia-Pacific chief investment officer for private banking and wealth management at Credit Suisse, said his team recommended clients become "risk seeking".
He cited central banks' monetary easing, a "more constructive" political environment in Europe " with a reduced likelihood of Britain exiting the EU next month without a deal " and hopes of an interim trade deal between the US and China when talks resume next month, to back his advice.
Many of his clients are hoarding too much cash, after being spooked by last year's poor returns across asset classes, which he said was possibly "the worst in a generation".
China makes latest bid to help trade war-hit companies with short-term rate cut
"We read with interest the slightly hawkish tone of the Fed minutes … (which) is consistent with our more positive view about growth," he said in an interview.
He was referring to US Federal Reserve chairman Jerome Powell's comment that the US economic outlook was favourable, and the fact that the quarter of a percentage point cut to the benchmark lending rate on Wednesday was not unanimous " two regional presidents preferred no rate cut.
The US rate cut provided "insurance against ongoing risks", including weak global growth and resurgent trade tensions, Powell said.
Also, just seven of the Fed's 17 officials saw the need for a further quarter percentage point cut before year-end.
Besides the US, EU and China, central banks in at least 45 developing economies cut benchmark rates this year as global growth weakened, according to Reuters.
Equities are cheap relative to bonds, as measured by their valuations and yields, which would explain fund flows from bonds to stocks so far this month, and stocks' "likely continued strong performance" during the rest of the year, Woods said.
Hong Kong follows US Fed's 25 basis point rate cut
His view was shared by David Chao, global market strategist for Asia-Pacific excluding Japan at assets manager Invesco.
"I have a strong bias towards (higher) risk assets … (given) one-third of global fixed income products are generating negative yields," he said. "Lower interest rates should cause investors to take greater risks and seek alternative asset classes that have higher returns."
Buyers of bonds with negative yields are sure to lose money if they hold the bonds to maturity.
Still, fund managers advise restraint while adding risky assets. "We still believe that while it may be too late to add much risk to portfolios, it is too early to take it all off," said Esty Dwek, head of global market strategy at Natixis Investment Managers.
Owning defensive bonds such as sovereign debt would help protect against volatility, while investment-grade bonds may do better than high-yield debt in delivering gains amid slowing global growth, she said.
Investors can also consider real estate and infrastructure funds that offer higher yields but lower liquidity, said Ambrose Crofton, global market strategist at JPMorgan Asset Management.
"The best portfolio hedge in the world is diversification, which means you don't have to time the market," said Credit Suisse's Woods.
Copyright (c) 2019. South China Morning Post Publishers Ltd. All rights reserved.