International Air Transport Association says financial relief needed to protect industry that supplies 330,000 jobs and 10.2 per cent of city's GDP
IATA calls 15.4 per cent drop in passenger departures in August: 'a steep decline that is almost unprecedented for major markets'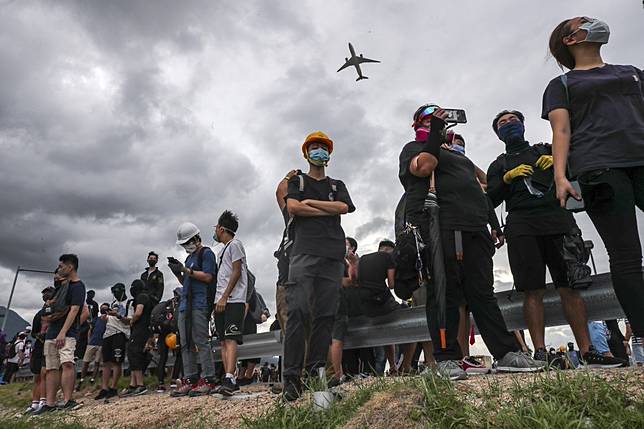 A global aviation body has piled pressure on the Hong Kong government to offer financial relief to airlines hit hard by the protest crisis that has crippled the city since June.
Research released Sunday by the International Air Transport Association (IATA) showed that the citywide anti-government protests had caused "significant impact" to traffic flows for business and leisure travel and stopovers at one of Asia's busiest air hubs.
"Maintaining aviation connectivity is critical to Hong Kong," said the IATA, which represents 290 airlines worldwide or about 82 per cent of all air traffic. "The government should consider financial relief measures to support the 330,000 jobs and 10.2 per cent of GDP (growth domestic product) dependent on the aviation and tourism sector."
A similar plea was made by the Hong Kong Board of Airline Representatives, which speaks for most airlines operating out of the city. The board last month asked the government to reduce the fees it charged airlines, among other costs, to help carriers survive the downturn. The government has so far unveiled no substantive relief measures for the aviation sector.
The Airport Authority on Sunday revealed the decline in passenger numbers worsened last month compared to the same time last year. September is typically one of Hong Kong's quietest months for travel.
Hong Kong International Airport handled 12.8 per cent fewer passengers, or 4.9 million, in September, meaning 710,000 fewer travellers than last year. August suffered a drop of 12.4 per cent, or 851,000 fewer passengers.
Hong Kong's allure as a business and leisure destination, and as a place to transfer travellers around the world, had declined across the board, the IATA said.
"While passenger numbers were impacted directly by the temporary closures of the airport, more broadly, demand for travel to Hong Kong " as a final (tourism and business) destination and as a connection point " has softened," according to the IATA research.
The industry group said Hong Kong was at a point where the tourism industry, one of the city's major economic drivers, faced "more enduring impacts". It emphasised, however, that previous trends suggested the industry recovered quickly after major events.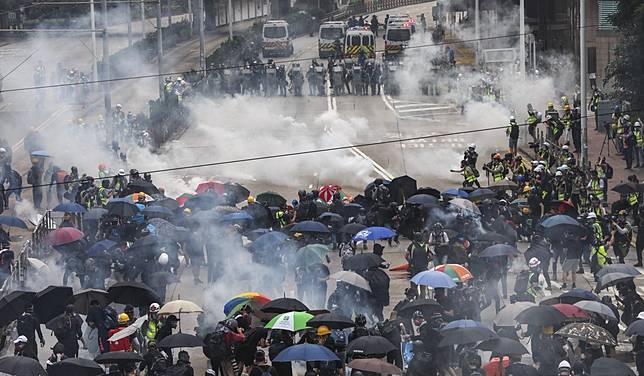 Dozens of local and foreign airlines have cancelled routes, reduced the number of flights per week or switched to smaller aircraft.
The Cathay Pacific Group, which accounts for half of the traffic at Hong Kong airport, reduced a number of long-haul and regional flights through March 2020 to mitigate the decline in passengers travelling with the airline.
Airlines' moves to reduce the number of tickets available on Hong Kong flights suggested the downsizing was expected to be temporary.
"Any further prolongation of the disturbances may induce airlines to more drastically change the amount of services, either in terms of seats and/or frequencies," said IATA.
Airlines are suffering and temporarily cancelling some flights, the industry body said, while slashing airfares in an unsuccessful bid to fill planes.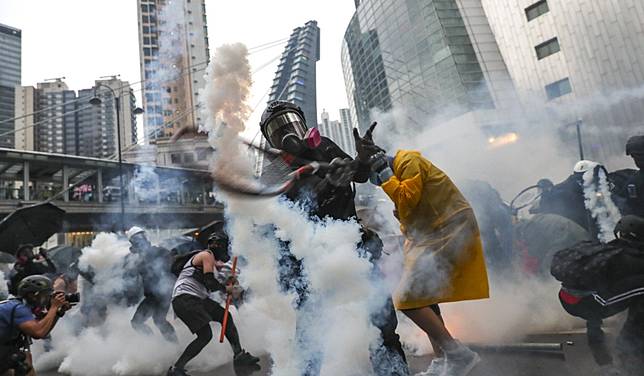 Cathay Pacific's travel figures for September included a decline of 7.1 per cent in passengers carried and a second month of inbound passengers falling by 38 per cent. The performance of Hong Kong's flag carrier, which included reducing its financial outlook, put the airline closer to making a full year loss for the third time in four years.
Underscoring the effect on air travel in Hong Kong for August was nearly 1,000 cancelled flights on August 12 and August 13 when protesters occupied the airport. The unrest contributed to a 15.4 per cent decline in passenger departures for the month.
The IATA described the trend as "a steep decline that is almost unprecedented for major markets."
For the year to date, Hong Kong airport had handled half a million fewer passengers, at 55.4 million, against the same period of 2018. The decline comes despite a year-on-year increase of 1.03 million passengers in the first half of the year. Airport officials expect a total decline of 2.24 million travellers in 2019 compared to the previous year.
Hong Kong airport handled 74.6 million passengers in 2018, making it the third busiest air hub in Asia, after Beijing and Tokyo Haneda.
Copyright (c) 2019. South China Morning Post Publishers Ltd. All rights reserved.