'The Indian Tigress' signals her intentions for strawweight title bid after demolition job at Age of Dragons in Beijing
After turning her back on 2020 Olympics, Phogat hopes to make MMA just as popular back home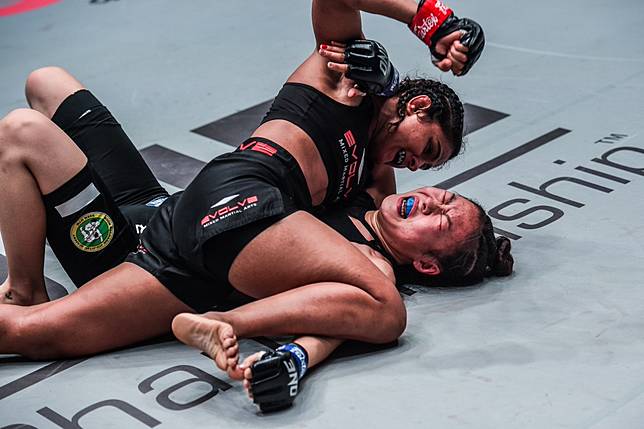 Going from India's great Olympic wrestling hope to MMA fighter in an eventful 2019, Ritu Phogat is dialled in on winning gold in One Championship and promoting her new sport as a form of female empowerment back home.
"The Indian Tigress" shone on her One debut in Beijing, China last weekend, beating South Korea's Kim Nam-hee via TKO at 3:37 of round one in their strawweight bout.
Hailing from the famous Phogat wrestling family in India, with three sisters who all compete at an international level, it was no surprise to see the 25-year-old take her opponent down with ease before delivering some ground and pound to show off some of her new skill set.
"Because of my wrestling background, I can take down my opponent easily. Striking for me is more difficult at the beginning," she told the Post in Beijing before her fight at One: Age of Dragons. "But I train day and night and I believe in my training. People can see the results."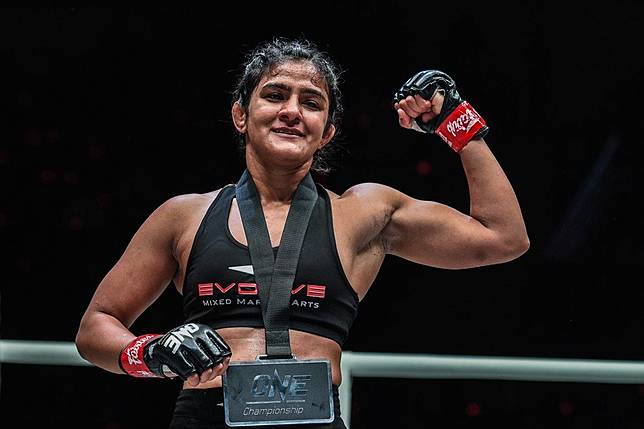 Phogat shocked the Indian wrestling community in February when news broke that she had signed a multi-fight deal with One, the Singapore-based promotion.
Considered India's biggest hope to win Olympic gold at the Tokyo 2020 Games, Phogat had already topped the podium at the 2016 Commonwealth wrestling championships in Singapore and taken a silver medal at the 2017 world under-23 wrestling championships in Poland.
Chinese MMA phenom Li Kai Wen puts One Championship on notice
"In 2013, I watched MMA fights on YouTube," she said. "They really interested me. I learned wrestling from my dad since I was eight years old.
"My sisters are my role models. Although they cannot support me regarding MMA skills, they spiritually support my move to MMA."
Phogat's family story was the subject of 2016 Hindi biographical film Dangal, the highest grossing movie in Indian history. She is the third of the famous Phogat sisters from Haryana, trained by their father and legendary Indian wrestling coach Mahavir Singh Phogat.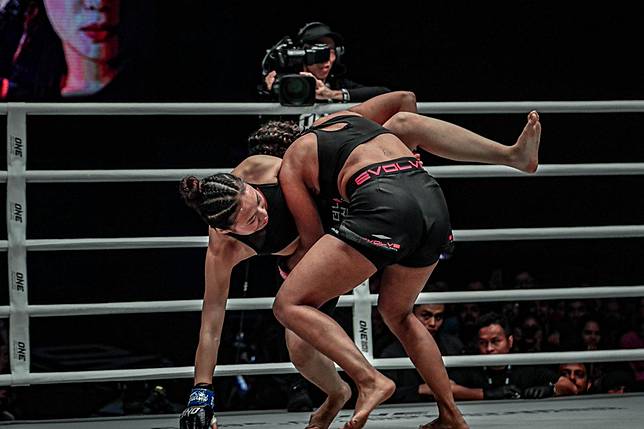 The eldest sister Geeta made history by winning India's first gold medal in wrestling at the Commonwealth Games in 2010, and she became the first Indian female wrestler to qualify for the Olympic Games.
Ritu Phogat said she wanted to follow in the footsteps of her sisters who use wrestling as a medium to empower women in India where gender discrimination is widespread.
"People don't know about MMA in India. But after my move to MMA, the sport has gone up in popularity," she said. "My sisters show the world that they can do anything through wrestling. I want to do the same through MMA.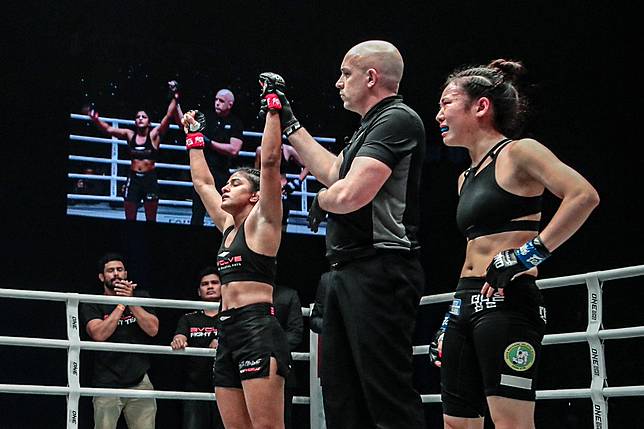 "Wrestling is a very established sport in India. There are no MMA gyms there so I went to Singapore for training. I switched to MMA to do something different.
"Why does no one in India participate in this hugely popular sport? Why has India never produced an MMA world champion? I want to change that. I want to win the One Championship belt and make Indians proud. That's my goal."
Copyright (c) 2019. South China Morning Post Publishers Ltd. All rights reserved.