Park Chul-un, brother-in-law and closest aide to president Roh Tae-woo, says 'no election fraud was planned or carried out' in the 1987 polls
CIA files obtained exclusively by the Post show South Korea's military-backed ruling camp had prepared to fix the country's first democratic election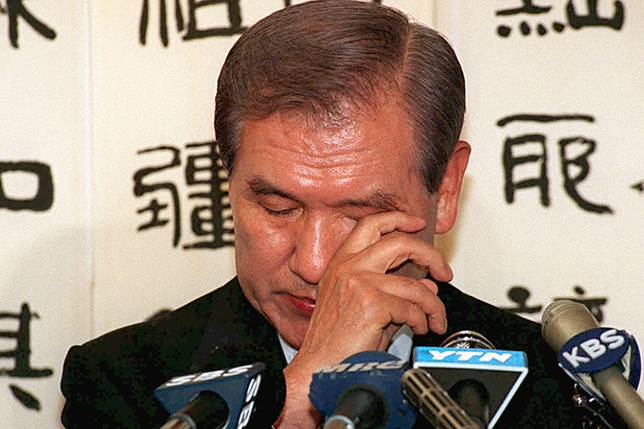 The closest aide to former South Korean President Roh Tae-woo on Monday dismissed as "groundless" declassified United States intelligence reports that the winning side in the 1987 election had planned to use "dirty tricks", including ballot tampering, to ensure victory.
Roh, who was hand-picked by military strongman Chun Doo-hwan to be his successor, was elected as South Korea's leader that year after bowing to public pressure to hold free elections and restore civil liberties following decades of US-backed dictatorship following the 1950-53 Korean war.
But ahead of the landmark 1987 polls, the military-backed ruling camp so feared its chosen candidate would lose that it drew up detailed plans to fix the result in favour of Roh, according to CIA documents obtained exclusively by the South China Morning Post through a freedom of information request.
"The CIA reports were absolutely groundless," said Park Chul-un, Roh's brother-in-law and a former lawmaker who in effect acted as the former president's No 2 from 1988 until early 1993.
"As a key campaigner for then candidate Roh, I guarantee for sure there was no election fraud that was either planned or carried out," he told the Post.
Park said such allegations might have been fed to the CIA by supporters of then opposition candidates who feared such tricks could occur in a bid to "pre-empt" them.
It was just unthinkable for the then ruling party to carry out election fraud or seek to nullify (the results)Park Chul-un
He also denied the then ruling camp had planned to crack down on protests that might occur following Roh's victory, despite CIA documents to the contrary.
"Following Roh's (June 1987 statement), the atmosphere changed so drastically in favour of democracy and it was just unthinkable for the then ruling party to carry out election fraud or seek to nullify (the results) in case Roh lost the election," he said.
"If they had had such ideas, they would not have yielded to public pressure for democratic reform in the first place."
Roh, an army division commander and a close friend of Chun, helped his predecessor in a successful 1979 military putsch that occurred amid a power vacuum left by the assassination of then president Park Chung-hee.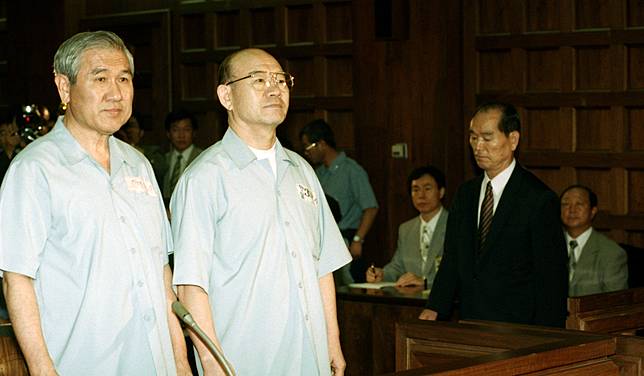 At the end of Chun's single eight-year term, he back-pedalled on his promise to carry out democratic reforms and designated Roh as his successor, sparking widespread pro-democracy protests across the country.
Succumbing to the pressure, Roh in June 1987 issued a public statement accepting free elections and civil liberties, thus paving the way for the restoration of democracy.
"Officials in the ruling party are divided over Roh Tae-woo's prospects, and pressure is building to fix the election," was the CIA's assessment in an intelligence briefing written days before the election, adding that a "plan for extensive fraud is already being implemented".
In another briefing, the US spy agency concluded that the ruling Democratic Justice Party, the only political party permitted to operate freely for much of Chun's time in power, was "increasingly nervous about Roh's chances in a non-controlled election" due to his negative association with the military dictatorship among the public.
They are considering black propaganda and dirty tricks, reportedly to include ballot tamperingCIA briefing from November 1987
"As a result, they are considering black propaganda and dirty tricks, reportedly to include ballot tampering; some officials now appear prepared to go even further," said a November 23, 1987 briefing, citing a source who claimed "ruling-camp planners have thought about fabricating evidence of ruling-party fraud to give Chun an opportunity to declare the election null and void if government projections from early returns indicate Roh is losing".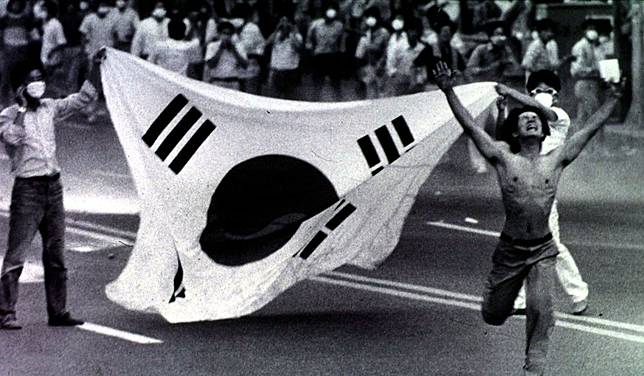 Roh won the December 16 presidential election with 37 per cent of the vote, beating rival opposition leaders Kim Young-sam and Kim Dae-jung who secured 28 per cent and 27 per cent, respectively.
Roh's victory was largely due to the split of opposition votes, Park admitted. "Had the two opposition candidates united and agreed to field only one of them in the race, it would have been very difficult for Roh to win it," he said, though he noted the margin of Roh's victory over the other candidates was large enough for opposition voters to accept the result.
The documents also show that the South Korean government was prepared to crack down hard on any unrest following the vote, with an intelligence briefing stating that an "open arrest order" had been prepared for opposition candidate Kim Dae-jung " who would go on to win the presidency in 1998 and the Nobel Peace Prize in 2000 for pursuing rapprochement with North Korea " if he tried to "instigate a popular revolt against the election results".
That briefing, dated December 11, 1987, said government officials had discussed "contingency plans for martial law or more limited emergency measures should widespread unrest follow Roh's victory" and "a move to crack down could come as early as this afternoon".
Although opposition figures levelled accusations of cheating at the time, international election monitors did not report widespread irregularities, and the two Kims ended up shouldering much of the blame for Roh's victory due to their failure to put forward a unified liberal candidacy.
Roh, 86, has been ill for many years, suffering from symptoms of Parkinson's disease, Park said.
"He is being well attended by his wife Kim Ok-suk," Park said.
Additional reporting by John Power
Copyright (c) 2019. South China Morning Post Publishers Ltd. All rights reserved.