America's attempt to exploit the city's months-long unrest against China has been so transparent that no one is fooled, least of all Beijing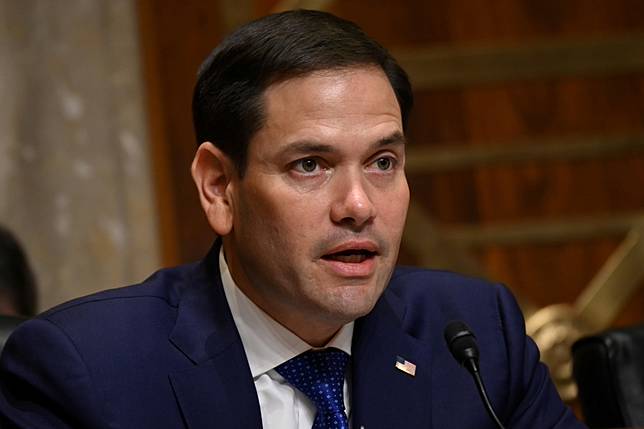 No one should say Beijing doesn't have a sense of humour. A day after US Secretary of State Mike Pompeo warned that all options were on the table for US intervention in Hong Kong if China uses military action against protesters, China sent in the army " to help street cleaners and volunteers clear debris and road blocks left behind by rioters.
Armed with brooms and garbage bags, hundreds of muscular soldiers in T-shirts and shorts marched in several locations to help with the clean-up efforts. America, time to impose sanctions? Well, you can always count on The New York Times to provide "objective" reporting: "Unarmed Chinese soldiers stirred fears by staging a choreographed photo op … a rare propaganda stunt."
Just who was frightened? The Times' reporters? And what was the stunt about?
The US-China Economic and Security Review Commission in the US Congress is threatening fire and brimstone against Beijing. Republican Senator Marco Rubio has put his sponsored bill, the Hong Kong Human Rights and Democracy Act, on a fast track to senate passage. Our legion of local useful idiots, allied with Washington, must feel gratified by this American dog-and-pony show.
Too bad Beijing isn't taking the bait. That must be so frustrating for Washington baying for another Tiananmen. The US-friendly pan-democrats have reprimanded the Chinese army for leaving their barracks " to help with the clean-up!
Beijing has long concluded there is no upside but only bottomless downsides to intervene in Hong Kong. That's why it has made sure the crisis stays local. Why else would President Xi Jinping have told Chief Executive Carrie Lam Cheng Yuet-ngor and her team that they had Beijing's full confidence and support after they demonstrated their utter incompetence many times over? Xi was almost satirical with poor Lam there.
Only Americans and their friends in Hong Kong could fail to see how transparent they have been, for the whole world to see.
As Roland Hinterkoerner explains in his informative blog, Expertise Asia: "Beijing knows perfectly well that there is no upside to get involved prematurely, if at all. Washington must already be lurking to move in for the kill and make Hong Kong the official pressure point in the US-China conflict.
"Beijing is smart enough to understand the you-touch-it-you-own-it principle. In case of an intervention, this burning city will truly land in China's lap and literally be its problem from one day to the next."
I couldn't have put it better.
Copyright (c) 2019. South China Morning Post Publishers Ltd. All rights reserved.