ESR Cayman, Anheuser-Busch InBev have revived shelved listings in Hong Kong
Improved investor sentiment could extend the window for new listings, according to Credit Suisse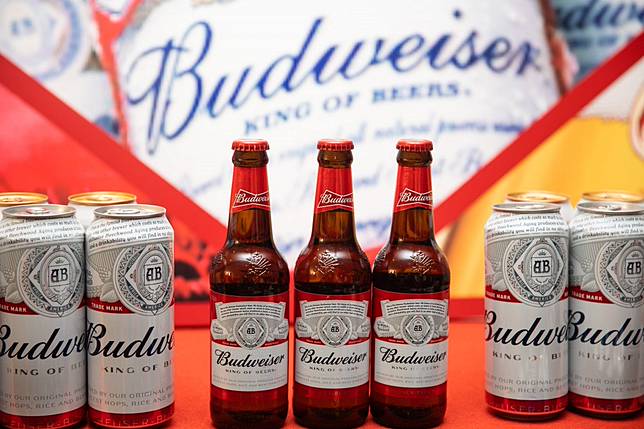 After months of bruising protests in Hong Kong's streets and escalating tensions between two of the city's biggest trading partners, companies are starting to feel comfortable enough to return to Hong Kong's financial markets.
Logistics real estate developer ESR Cayman and Anheuser-Busch InBev both announced plans this week to revive initial public offerings that were shelved over the summer amid weak investor sentiment.
Home Credit, a consumer finance lender that counts China as its biggest market, has begun speaking with institutional investors in recent weeks ahead of its planned US$1 billion listing in Hong Kong later this year. It would be one of the biggest IPOs in Hong Kong this year.
Those listings, if they perform well, could open the door for more IPOs in what has been an exceptionally slow summer for the Hong Kong stock exchange.
But, the question remains how long the window will remain open, particularly if the trade war between the United States and China reignites, investment strategists and market observers said.
"There's an improving window of opportunity in terms of investor sentiment and appetite, which I think companies will seek to take advantage of," said John Woods, Credit Suisse's chief investment officer for Asia-Pacific. "I suspect improving sentiment could extend beyond a short term 'window' and could actually shape risk appetite for the duration of the year. If that is indeed the case, I think we could see more IPOs in the coming months".
Credit Suisse said on Thursday that was shifting to an overweight equity in its portfolios as trade relations appeared to thaw somewhat between the world's two biggest economies and political tensions eased in Europe.
Trade war, economic gloom 'making Asian investors more cautious'
The US and China have been locked in a trade war for more than a year, with Washington and Beijing placing tariffs of up to 25 per cent on hundred of billions of dollars of each other's products.
But US President Donald Trump said on Thursday that he would delay a tariff increase set for October 1 by two weeks as a "gesture of good will" as the People's Republic of China celebrates the 70th anniversary of its founding. China responded on Friday by saying it would exclude imports of US soybeans, pork and other agricultural goods from additional tariffs. The countries say they will resume face-to-face negotiations next month.
It is expected that China will be buying large amounts of our agricultural products!

" Donald J. Trump (@realDonaldTrump) September 12, 2019
Through Friday, the value of IPO proceeds in Hong Kong fell 63 per cent to US$10.8 billion, compared with US$29.6 billion in the same period in 2018, according to data from financial information provider Refinitiv. The number of deals declined by 37 per cent to 89 transactions this year.
At the same time, Hong Kong chief executive Carrie Lam Yuet-ngor formally withdrew a bill last week that would have made it easier to extradite criminal suspects to the mainland for trial. The bill sparked the protests and civil unrest that have disrupted transit and business in the city for more than three months. The protests have since evolved to broader issues, including income inequality and the affordability of housing in the city.
Since news emerged the bill would be formally withdrawn, the benchmark Hang Seng Index has risen 7.9 per cent.
Marcella Chow, global market strategist at J.P. Morgan Asset Management, said increased IPO activity would be "positive news" for the market, but equity values in Hong Kong still remain attractive to long-term investors.
"Hong Kong's equity market dynamics are largely driven by ongoing trade tensions, global growth worries and easing by key central banks," Chow said. "While the immediate Hong Kong situation remains unclear, long term investors should continue to focus on the intrinsic values of companies in Hong Kong and invest accordingly."
The price-to-earnings ratio of the MSCI Hong Kong Index continues to trade at 13.7 times, below the 15-year average of 15.4 times, Chow said. The ratio indicates the dollar amount an investor can expect to invest in a company to receive a dollar of that company's earnings.
Against the backdrop of the trade war and protests, Hong Kong's economy has weakened, with the city cutting its growth forecast to zero to 1 per cent for 2019. Several economists have said they expect the economy to contract this year.
"We expect growth to weaken materially in (the third and fourth quarter) on the back of local instability and escalated US-China trade tension," Bank of America economists Helen Qiao and Miao Ouyang, said in a recent research note. "In addition, even if business returns to normal level in the upcoming months, we are concerned that tourist arrivals and business confidence is likely to remain weak for a prolonged period."
The number of tourists visiting the city dropped by 4.8 per cent in July as protests disrupts flights and transit in the city.
Ringo Choi, Asia-Pacific IPO leader and a managing partner at EY, said if several of the proposed IPOs come back, including plans by Chinese e-commerce giant Alibaba Group Holding for a secondary listing in Hong Kong, it will be "very, very good for market sentiment" and help bolster the prospects for smaller companies that hope to list.
Alibaba reportedly delayed its plan for a US$15 billion listing in Hong Kong last month. Alibaba is the parent company of the South China Morning Post.
"The general market sentiment is getting better over a short window," Choi said. "Some sectors are still better than others."
But further negative news about the US-China situation could "heavily affect" sentiment, he said.
Copyright (c) 2019. South China Morning Post Publishers Ltd. All rights reserved.