The company generated revenue of 610.8 billion yuan in the first nine months of 2019, an increase of 24.4 per cent year on year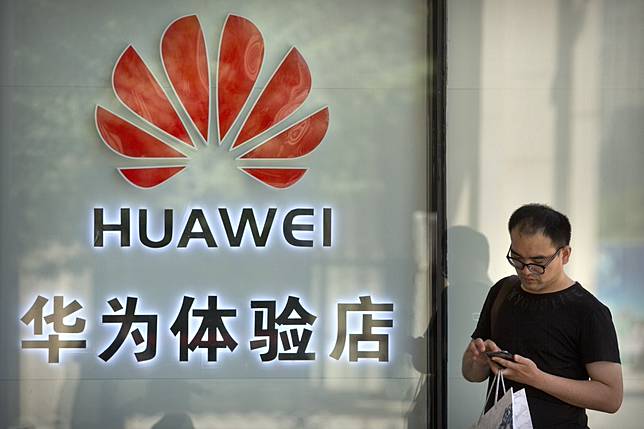 Huawei Technologies, the world's largest telecoms equipment vendor and China's top smartphone brand, said its third quarter revenue grew 26.7 per cent year on year to 209.5 billion yuan (US$29.6 billion) despite a ban imposed in May that prevented it from purchasing US components and software.
The company generated revenue of 610.8 billion yuan in the first nine months of 2019, an increase of 24.4 per cent year on year, Huawei said in an emailed press release on Wednesday. Net profit margin stood at 8.7 per cent, unchanged from the first six months, according to the company.
Huawei's 24.4 per cent revenue growth for the first nine months is faster than the 23.2 per cent year on year in the first half of 2019, but lags its 39 per cent year-on-year growth pace in the first quarter of this year.
The Shenzhen-based company, which focuses on ICT infrastructure and intelligent devices, said it achieved "stable" business operations during the first three quarters of the year, without breaking out separate revenue figures for its three key business segments of consumer, carrier and enterprise.
Huawei continues to grapple with the US trade ban despite Washington's decision in August to grant it a further reprieve to buy major components from American tech companies.
Telecoms giant Huawei's side businesses keep it all in the family
The company was issued a temporary general licence on May 20 after the company and its 68 non-US affiliates were placed by Washington on a trade blacklist, called the Entity List, over national security concerns. The issuing of the licence was meant to minimise disruption to existing mobile services and mobile networks, including those operated by many US rural carriers that use Huawei equipment.
In June, Huawei founder and chief executive Ren Zhengfei said he expected the US sanctions to curtail its revenue by about US$30 billion over the coming two years, wiping out the networking giant's growth. At the time he also said sales at Huawei would likely remain stagnant at about US$100 billion in 2019 and 2020, and will gradually recover afterwards, though the latest revenue growth figures for the third quarter seem to contradict that earlier claim.
The trade ban caused Huawei to delay sales of its newly launched Mate 30 smartphone series in Europe, the company's biggest market outside China, because the handsets have no access to Google apps and services.
Smartphones, which account for more than half of group revenue due to the popularity of its two phone brands " Huawei and Honor " saw global shipments expand by 26 per cent to 185 million units in the first three quarters, the company said.
Huawei said it has secured more than 60 5G commercial contracts globally to date, adding that it has formed network alliances and industrial innovation bases with a number of global partners to enable continuous innovation among telecom operators.
Huawei has helped more than 700 cities to accelerate digitisation of the government, public utilities, finance, transport, and electric power utilities, while nearly half of the world's top 500 enterprises are utilising Huawei's smart solutions to realise digital transformation, according to the company statement.
On Tuesday, HiSilicon, the in-house semiconductor and IC design company operated by Huawei Technologies, said it has begun selling its 4G chip, the Balong 711, on the open market as demand for internet-backed solutions continues to surge.
Analysts said the move suggests that Huawei might adopt the strategy of selling older versions of its chips on the open market from now on, a change in direction as Huawei has normally kept its self-made chips for in-house use.
For more insights into China tech, sign up for our tech newsletters, subscribe to our Inside China Tech podcast, and download the comprehensive 2019 China Internet Report. Also roam China Tech City, an award-winning interactive digital map at our sister site Abacus.
Copyright (c) 2019. South China Morning Post Publishers Ltd. All rights reserved.