Cara Delevingne has taken down the walls she built up as a supermodel to help her explore the craft of acting and let her emotions flow freely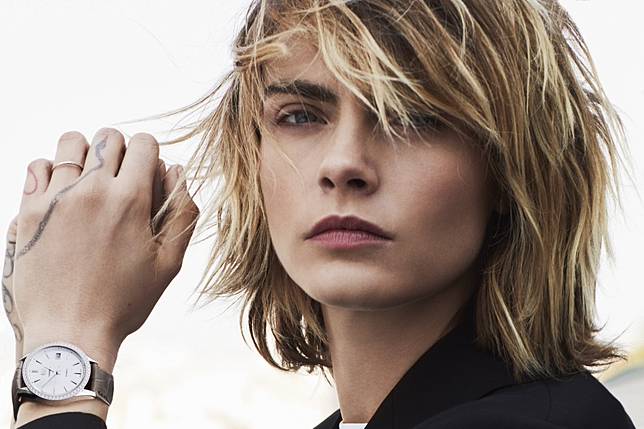 You know Cara Delevingne. You know her from the fashion magazine cover shoots and Hollywood movies. You have likely seen her face on billboards promoting a spectrum of luxury brands from Dior to Jimmy Choo. You may remember her as Mother Chucker in the music video for Taylor Swift's Bad Blood. You could be one of her 44 million Instagram followers. Or maybe you just recognise those eyebrows.
Delevingne is in Asia for the launch of the fifth and final special edition celebrating 50 years of TAG Heuer's most iconic watch, the Monaco. It is a fitting partnership " both the British supermodel-turned-actress and the Swiss watchmaker seek to test limits. Delevingne agrees, telling us, "We're both about pushing ourselves instead of comparing to others."
Celebrities share rare photos of Karl Lagerfeld in touching tributes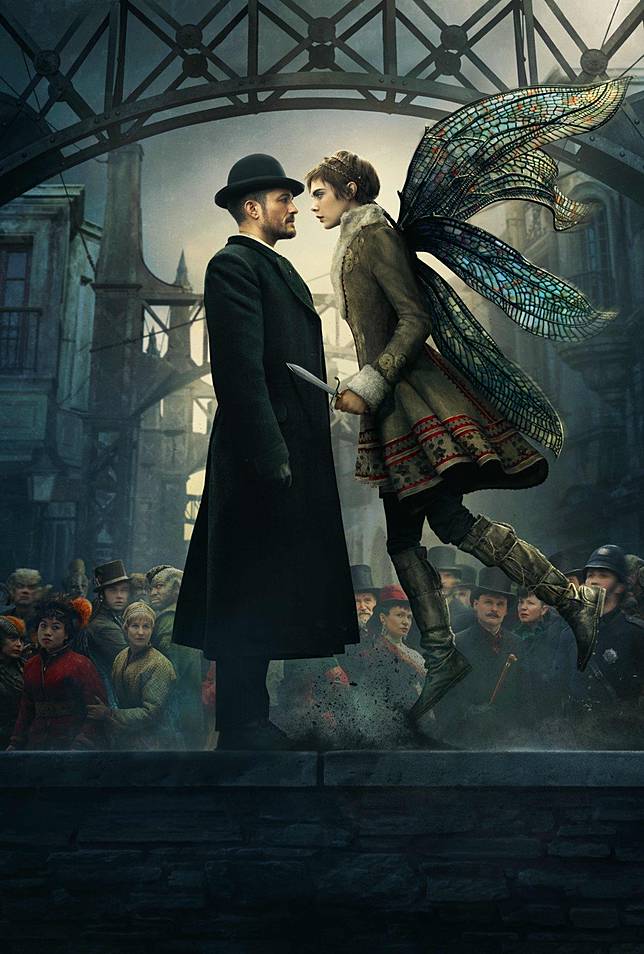 From other lips, such words might come across as empty sound bites, but not from Delevingne.
Despite a comfortable upbringing in London, surrounded by high-society family members who rubbed shoulders with members of the British royal family, Delevingne battled depression and dyspraxia as a child. She has had to deal with Harvey Weinstein telling her to "get a beard" because, he reportedly insisted, she wouldn't find success in Hollywood as a gay woman.
Not that she has let any of that stop her. With steely resolve, she was voted Model of the Year at the British Fashion Awards in 2012. By the time Delevingne was 20 in 2013, she was already queen of the catwalk, on the cover of Vogue, and anointed successor to the likes of Twiggy and Kate Moss.
Paris Fashion Week: What did Anna Wintour see from the front row at Chloe?
Having conquered the world of fashion, Delevingne has turned her attention to acting. She has starred in major movies, but her role alongside Orlando Bloom in the new Amazon television series Carnival Row delivered something meatier.
"It really allowed me to explore a more serious side of acting," she says, "and it took me out of my comfort zone trying to get to grips with the show's themes of immigration and a refugee crisis."
For the 27-year-old, the switch from fashion to acting was one more Everest to conquer, but easier for her than it was for those around her. "The challenge didn't come from my switching between those fields," she explains.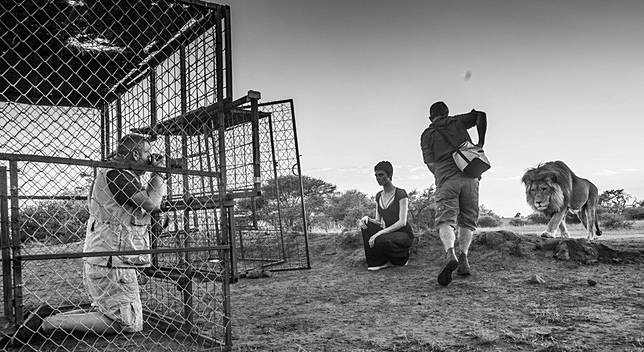 "(The difficulty) was more about how slow others can be to catch up, people who want to pigeon-hole you into one category. Model, actor; I always felt like I was both. So I don't know why other people couldn't see it as well."
Despite the superficial similarity of standing in front of a camera at work, Delevingne acknowledges that there are fundamental differences between modelling and acting " in particular, the nature of control.
I am more honest with my emotions. Before, I didn't really know how I felt. I was kind of just blocking it allCara Delevingne
"To be a model," she begins, "you have to be very aware of where the camera is, how you look. You need to be aware of everything and be in control of yourself. As an actor, you have to prepare for your part, but as soon as 'action' is called you can't focus on the camera. You can't care what you look like, you have to let it all go. You have to work really hard just to lose yourself in the role.
"Modelling requires less … Not brain capacity, but less emotional capacity. You have to create more of a hard shell for yourself. As an actor, I go to work and I have to strip down all the walls. When I go back to modelling I have to put them all back up. It's like armour."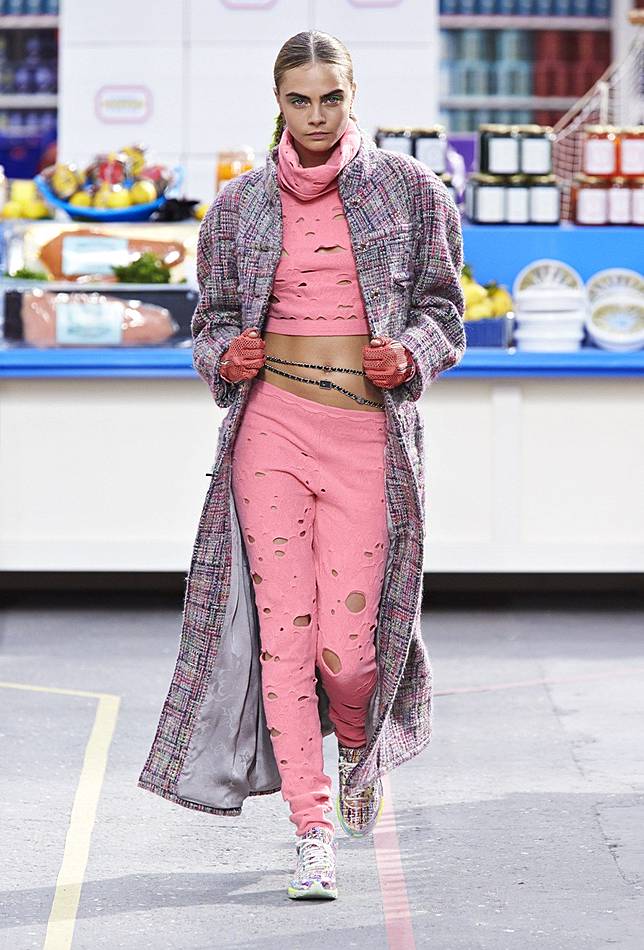 For a woman who has perfected the aloof, cooler-than-thou look required of cover models, it's a candid analysis of her craft. Delevingne is, somewhat surprisingly, a warmer and more open personality than all those gelid cover photos might suggest. Whatever issues she may have battled in the past, here and now she appears more content.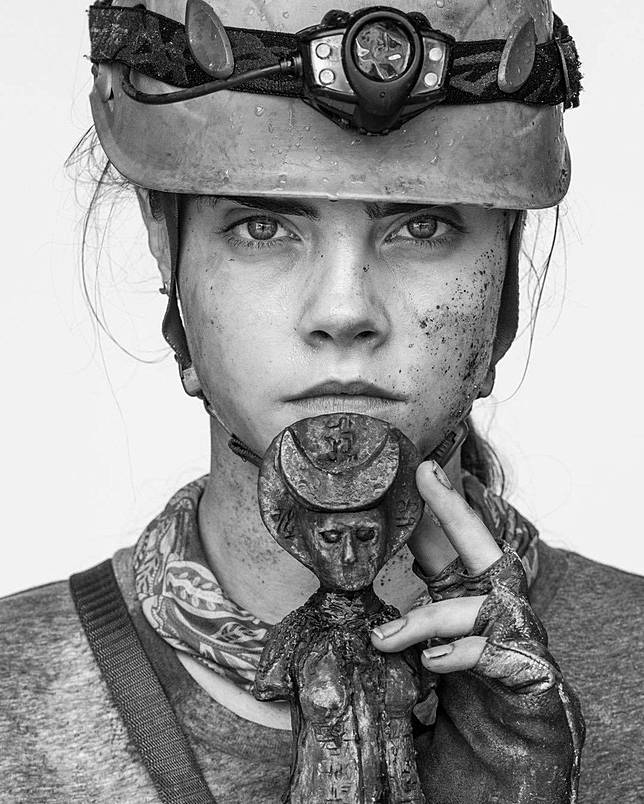 "These days, I'm more comfortable letting go of my walls instead of building them," she tells us.
Cara Delevingne and Caroline de Maigret shine in Chanel campaign
"I think modelling may be slightly harder for me now. I would never have said that before. With modelling, a lot of the time it's a fake confidence. You don't necessarily feel great but you have to strut down the catwalk pretending like you do. That's always harder. (With modelling) I was so used to the fake bravado or the abandonment of my own shame and fear. But that still existed. I've just kind of got more in touch with myself and become more grounded. And now I think I am more honest with my emotions, whereas before I didn't really know how I felt. I was kind of just blocking it all."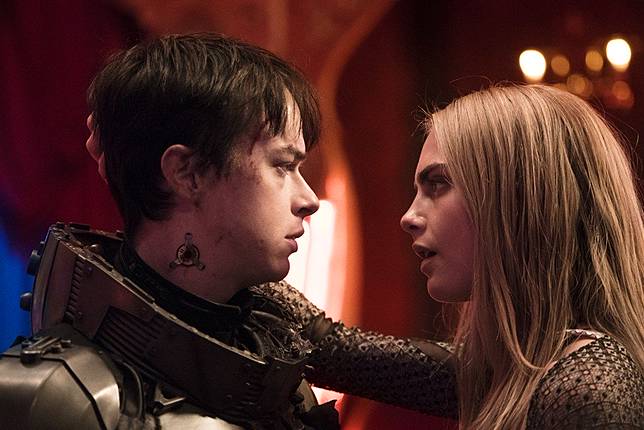 Not that acting comes easy to Delevingne, who claims she was a better actor when she was a child and had fewer cares. Exuding her new-found confidence, though, she believes she is improving. "I enjoy acting a lot more now because I'm not stressed about being good or not. It's less that I think I'm good; it's more that it doesn't matter. I'm still getting hired. I need to stop critiquing my own acting. I just have to go out there and do it."
MILESTONES
2002: Has her first modelling job, aged 10, in a shoot for Vogue Italia
2011: Debuts on the catwalk at London Fashion Week for the Burberry Prorsum A/W collection
2012: Makes her acting debut as Princess Sorokina in the Oscar-nominated adaptation of Anna Karenina
2012: Voted Model of the Year at the British Fashion Awards
2013: Features on the cover of British Vogue for the first time
2014: Opens Fendi's F/W 2014 collection for Karl Lagerfeld and appears in a Burberry fragrance advertisement with Kate Moss
2015: Features in the video for Taylor Swift's Bad Blood, which breaks Vevo's 24-hour viewing record, with
20.1 million views on the day of its release
2016: Stars as Enchantress, the villain of the comic book film Suicide Squad
2017: Works alongside the likes of Rihanna, Clive Owen and Ethan Hawke on director Luc Besson's sci-fi
epic Valerian and the City of a Thousand Planets
2019: Gains her first leading TV series role as Vignette Stonemoss in Amazon Prime's Carnival Row
Want more stories like this? Sign up here. Follow STYLE on Facebook, Instagram, YouTube and Twitter .
Copyright (c) 2019. South China Morning Post Publishers Ltd. All rights reserved.