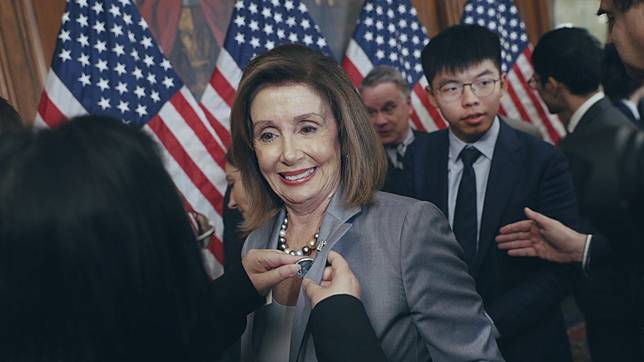 US House speaker Nancy Pelosi on Wednesday threw her support behind legislation meant to back Hong Kong's anti-government protesters.
Speaking at a news conference featuring Hong Kong activists Joshua Wong and Denise Ho, who testified before the Congressional-Executive Commission on China on Tuesday, Pelosi said she would bring the Hong Kong Human Rights and Democracy Act of 2019 to a vote "as soon as possible."
The bill, which has angered Beijing, is currently under review in the House Foreign Affairs Committee, and an identical version is in the Senate Foreign Relations Committee.
Shortly after Wong and Ho testified in Washington on Tuesday, China's foreign ministry spokesman Geng Shuang warned against efforts to "disrupt Hong Kong with foreign support."
Geng reiterated that the US should not meddle in Hong Kong affairs.
"We have to warn certain people, who engage in anti-China activities in order to disrupt Hong Kong with foreign support, that all their efforts are futile and destined to fail," Geng said.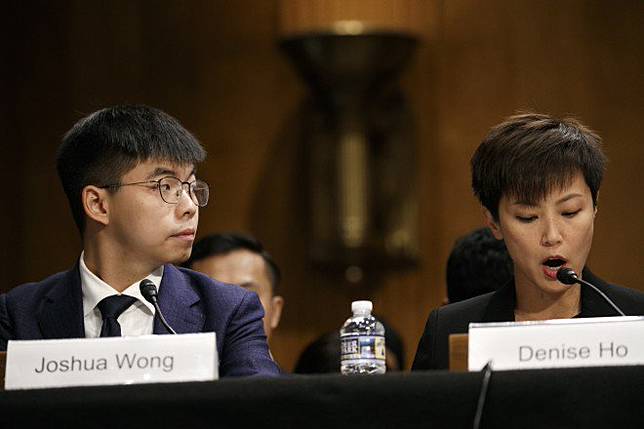 Pelosi said the withdrawal of the Hong Kong government's extradition bill, one of the five demands of the city's pro-democracy movement, is welcome but not enough.
"Much more must be done to fully realize the legitimate aspirations of the Hong Kong people in the guaranteed order of one country, two systems" " the guiding principle of Hong Kong's relationship with mainland China.
Representative Michael McCaul, a Texas Republican, stood next to Wong along with Democrats including the House committee's chairman Eliot Engel, underscoring the bipartisan support for the bill in the House.
McCaul said the House committee is aiming to finalize the bill next week, and after that Pelosi would be able to call a vote.
"We see you singing our national anthem; we see you carrying our American flag," McCaul said, referring to a march by Hong Kong protesters to the US consulate earlier this month, urging US officials and politicians to support their cause by taking diplomatic action against Hong Kong's government.
"This is a battle about democracy versus dictatorship, liberty versus tyranny and freedom versus oppression," McCaul said. "We all stand here today as Americans united with the freedom-loving people of Hong Kong."
He continued: "The world will not stand by idly as the Chinese Communist Party continues to commit human rights violations."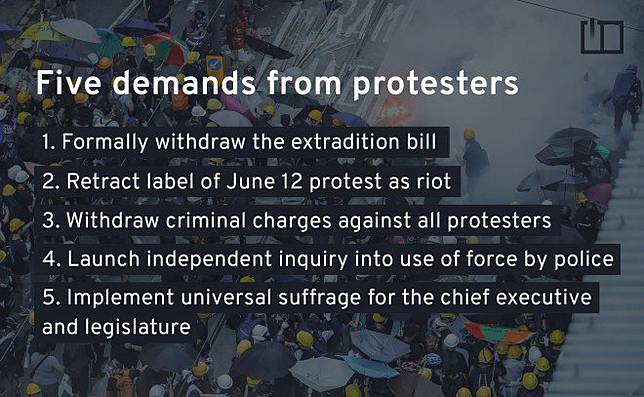 The legislation, sponsored by Republicans Chris Smith in the House and Marco Rubio in the Senate, is intended to act as an amendment to the US-Hong Kong Policy Act of 1992, which kept US business and other ties to the city intact after its 1997 handover from Britain to China.
The legislation goes further than the policy act by, among other mandates, requiring the US to sanction Chinese officials deemed responsible for "undermining basic freedoms in Hong Kong."
The number of representatives co-sponsoring the bill has risen to 29, split almost evenly between the two political parties. Co-sponsors of the Senate's version have risen to 20, representing a fifth of that chamber.
It will need simple majorities for passage: 218 votes in the House and 51 votes in the Senate. Once passed, it would go to US President Donald Trump, who has the final authority to sign the legislation into law.
Copyright (c) 2019. South China Morning Post Publishers Ltd. All rights reserved.