The amazing 14-day battery life – Apple Watches only last two days – is a huge bonus, while Huawei's watch software is quicker than Google's WearOS
Its vibrant 1.6mm OLED screen also impresses, but the one digital assistant available only uses Mandarin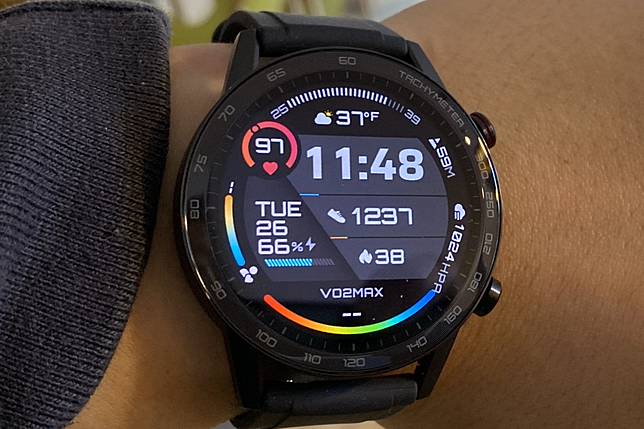 Huawei not being allowed to use a full version of Android on its smartphones has been a major obstacle for the Chinese tech giant to expand outside China.
But not being able to use Google's WearOS on smartwatches?
Not a problem at all, because WearOS is widely acknowledged for its many shortcomings anyway.
The MagicWatch 2, released under Huawei's Honor sub-brand, is a handsome and elegant smartwatch running Huawei's own software " and it has jaw-droppingly good battery life.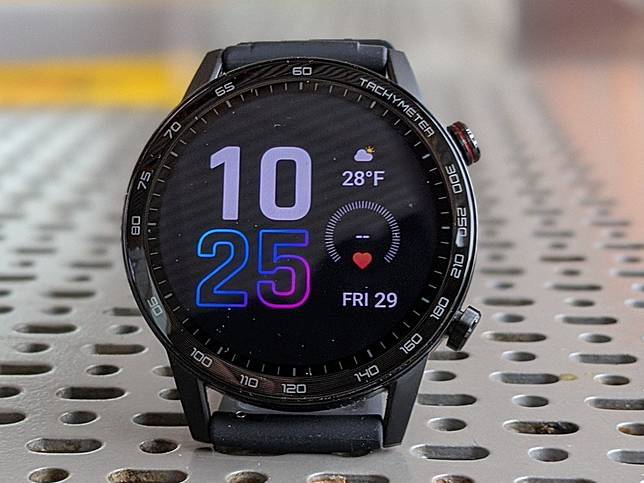 Design and hardware
Crafted out of stainless steel with a bright and vibrant OLED screen, the MagicWatch 2 has build quality and looks that belie its relatively budget price point of 1,099 yuan (US$156) or 1,199 yuan (respectively for the 42mm and 46mm size). The model I'm testing is the larger 46mm, with a gorgeous 1.6-inch OLED screen (the smaller model has a 1.2-incher) whose colours and contrast are so bold, some of the more vibrant watchfaces don't look real at a glance " like it's a permanent coloured image that's been etched onto the watchface.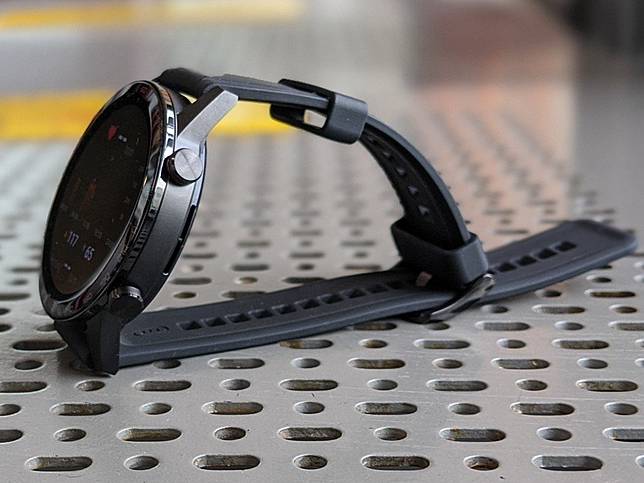 There's no rotatable crown like Samsung's smartwatches, instead users navigate through the watch via swipes and taps on the touch screen and by pressing the two physical buttons disguised as crowns.
The included wrist straps are made of rubber, with plenty of notches to fit varying wrist sizes.
Overall, the MagicWatch 2 looks and feels sophisticated, and at 10.8mm, is a hair thinner than the Apple Watch Series 5 or Fitbit Versa 2.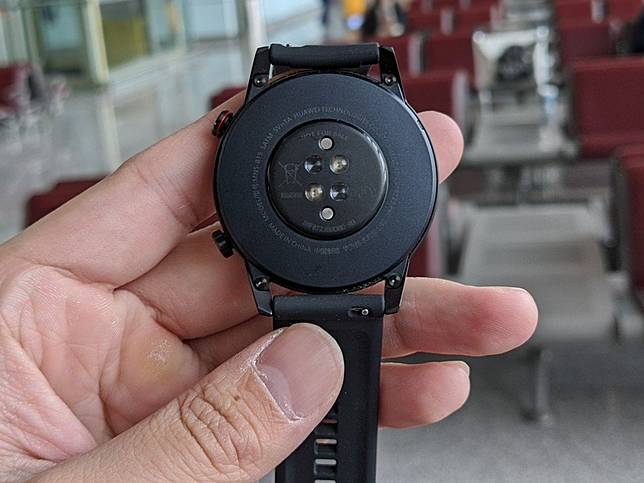 Software and features
The unnamed watch software resembles Google's WearOS in a way but zips around faster and has built-in sleep tracking that seems to be quite accurate. I'd say Fitbit wearables are still a bit better at providing in-depth sleep analysis, but the MagicWatch 2 gets the job done. For comparison, Apple's Watch still does not offer any type of sleep tracking.
One weakness of the software right now is the app ecosystem is quite anaemic, but Google's own WearOS is hardly any better. When it comes to wearable app ecosystems, the Apple Watch is light years ahead of everyone.
But here's the thing: if any company has the resources and national support to build and nurture its own ecosystem, it's Huawei. Ever since the Google ban, Huawei has gone on the offensive " a company executive told me Huawei has hired 20,000 new staff since the ban was announced on May 16 " and Huawei held a developer conference to nurture Chinese app makers to build for its platform.
That means Huawei's wearable app ecosystem may be puny now, but the company is committed to putting resources into building it " and there's an entire country of tech-savvy app makers looking to help.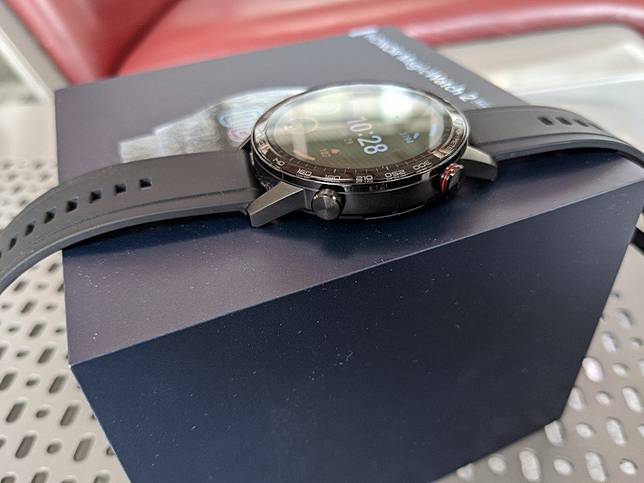 Performance and battery life
The sleek build of the MagicWatch2 is impressive because its 455mAh battery (modest size for a smartwatch) can somehow power the watch for 14 days. And it does not pad endurance by dumbing down some of the watch's features like the TicWatch Pro; you get two weeks of full smartwatch use, making use of the MagicWatch 2's heart rate sensor, pedometer, GPS, speakers (it can take phone calls) and music playback (it has 2GB of internal storage, which can house around 500 MP3s).
The magic behind the endurance, Honor reps say, is the Kirin A1 chipset developed in-house by Huawei that works with the watch's own proprietary Huawei-built OS.
Its two-week battery life is a breakthrough. By comparison the Apple Watch can only last two days at most, and the Fitbit Versa 2's six-day battery life was previously the reigning endurance king.
All the advertised features work well: I wore the watch for a swim to test the 5ATM rating (up to 50 metres underwater for 10 minutes at a time) and experienced no issues.
Its long battery life and stylish looks make it a very worthy smartwatch for Android users
Streaming music to wireless earbuds worked; the Watch tracked my heart rate and exercises reasonably well, though it did consistently count my cycling as steps on a recent trip to Beijing.
There are, however, two gripes I have with the MagicWatch 2: one is that the watch can only receive basic notifications. For example, if I get a WhatsApp message, I can only read the first sentence, and I can't respond.
The second shortcoming is that the watch is running Huawei's own software so the only digital assistant available is Huawei's own, and it can only speak Mandarin.
Conclusion
Considering all the features it offers, the MagicWatch 2 is great value. However, a major reason I use a smartwatch is to be able to check incoming emails or chat messages without pulling out my phone, and the MagicWatch 2 simply failed me in this area.
But its long battery life and stylish looks make it a very worthy smartwatch for Android users.
Copyright (c) 2019. South China Morning Post Publishers Ltd. All rights reserved.