Henry Cheng says he cannot remember how vehicle lost control because he was under attack, but insists he has 'clear conscience'
Cheng says he doesn't hate those who battered him in notorious Sham Shui Po incident that left two seriously injured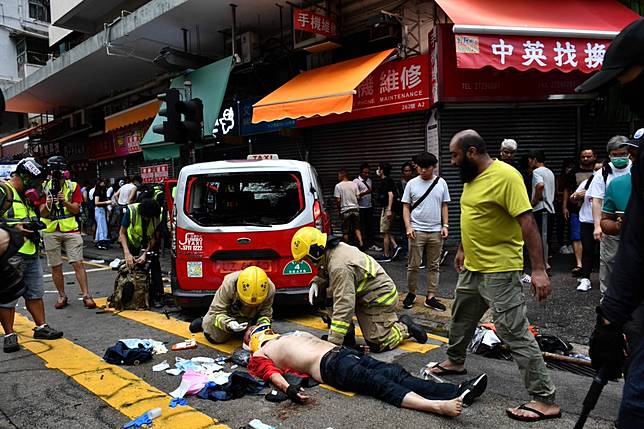 A taxi driver beaten by vigilantes has denied he was paid to plough into a crowd of Hong Kong protesters, adding he had no idea how the car lost control because he was under attack at the time.
In an exclusive interview with the Post, Henry Cheng Kwok-chuen, 59, also said he did not hate those who had left him with several fractured ribs and in need of four stitches to his head.
Cheng has recounted his version of events, which started with him driving in Sham Shui Po on October 6 during an anti-government protest against the introduction of the mask ban a day earlier.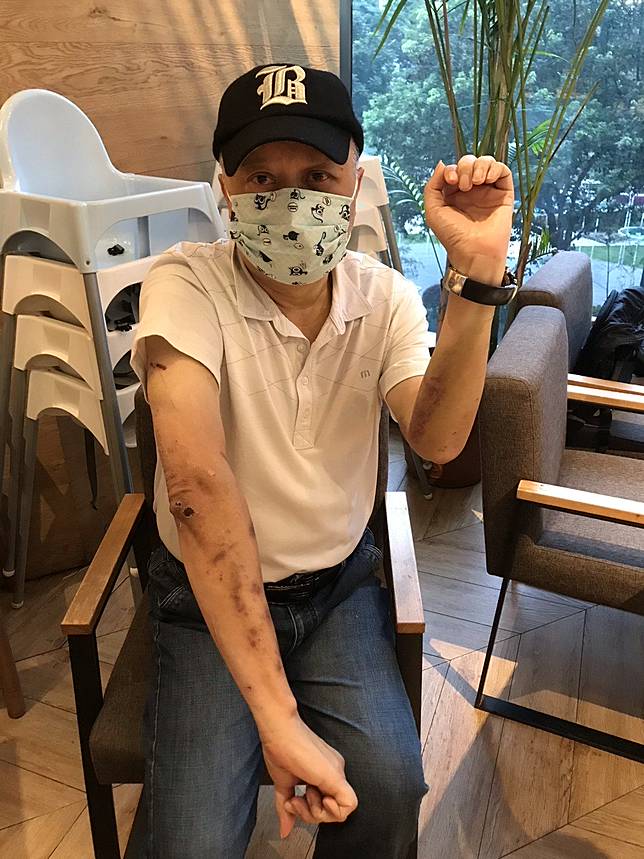 A 23-year-old woman reportedly suffered serious fractures to both her legs after the taxi mounted the pavement outside the Cheung Sha Wan government offices, before smashing into a shop front.
The Hospital Authority refused to release information on the injured woman's condition at the request of her family.
Responding to rumours he was paid to hit protesters, he said: "I have a clear conscience. I never received money for deliberately ramming my vehicle into the protesters.
"I was being attacked by several people at the time and I didn't even know that my car was out of control and hit a person."
Fake news and Hong Kong protests: truth becomes the victim
Cheng recalled he went to Royal Plaza Hotel in Mong Kok to collect a customer, but at around 5pm in Nam Cheong Street, Sham Shui Po, he was confronted with roadblocks set up by protesters.
He said he decided to drive over railings that were lying across the road.
"Some people immediately gave chase to smash my car's windscreen. I was very frightened and so I drove along and didn't stop," he said.
With his car damaged, Cheng said he decided to cancel the pickup and drive towards Tsuen Wan in the hope of getting his vehicle repaired.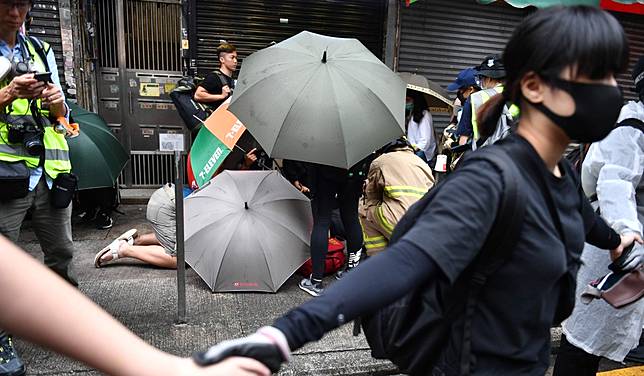 He was forced to pull over next to barricades when he reached the junction of Yen Chow Street and Cheung Sha Wan Road, but said he was immediately surrounded by more than 100 protesters.
"Someone used a steel bar to smash the car door window at the other side and managed to get into my car. He started to use the bar to strike me while I raised my both hands to protect my head. Several people also got in and attacked me," the driver said.
Cheng said while he was being attacked by the group he lost sense of how the car lost control.
"I didn't even know that my car was moving and hitting a person. Then very quickly I was pulled out of my taxi and assaulted by a crowd of people. But I can't remember how I was beaten up," he said.
I don't hate the protesters. I would just stay away from them from now on.Henry Cheng Kwok-chuen
Discharged from hospital, the cabby had several fractured ribs and other injuries across his body, including his head, face, arms and legs. He required four stitches to his head.
Despite his injuries, Cheng said he did not hate the protesters.
"All along I think the government has been wrong but the protesters shouldn't go to such extremes by damaging the public facilities and disrupting people's lives," he said.
"But I don't hate the protesters. I would just stay away from them from now on."
US House okays Hong Kong bill, Beijing strongly condemns move
Hong Kong has been in the grip of violence and division since the anti-government movement erupted in June, sparked by the now-withdrawn extradition bill.
Police said the case had been classified as "rioting, wounding, criminal damage, theft, and traffic accident causing injury" and the investigation was ongoing.
The driver has not been arrested for any offences but a 20-year-old man had been arrested and released on bail for rioting in connection with the case.
Police arrested another man, aged 32, on Tuesday for rioting. He was being held for questioning and had not been charged as of Tuesday night.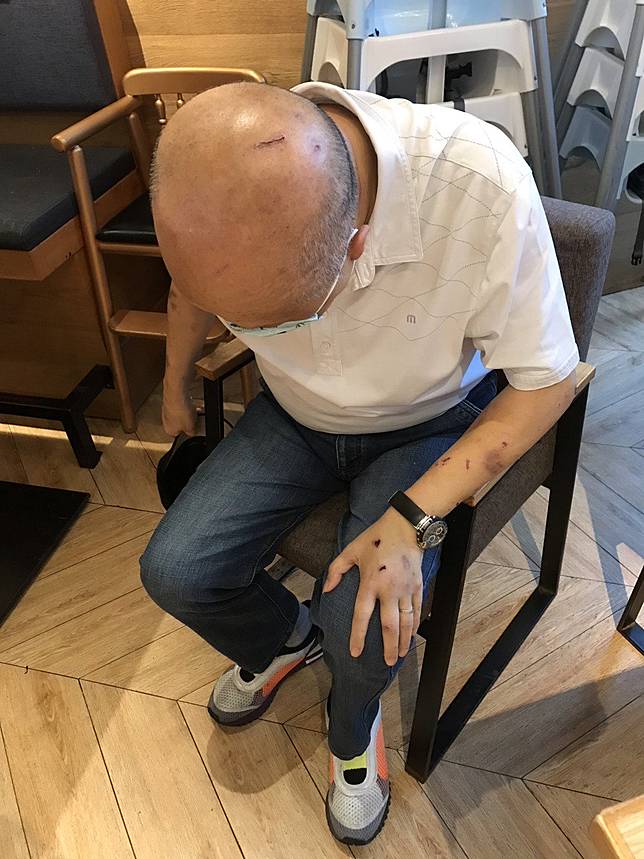 Cheng also lost HK$20,000 (US$2,550) in cash, a Rolex watch worth about HK$140,000 and several mobile phones during the fracas. The car worth HK$250,000 was also smashed up.
On stashing such a large amount of cash in his taxi, Cheng explained it was to cover the costs of renting the vehicle from Jumbo Taxi for HK$830 per day. He said the diamond watch was a gift for his mother some 20 years ago.
After learning of his injuries, the pro-Beijing organisation Safeguard Hong Kong, which includes a group of business and political leaders, started a fundraising campaign for the driver, promising to gather HK$520,000 on his behalf.
Cheng said he did not know anyone from this group and believed they took advantage of his ordeal to seek publicity.
Hong Kong's MTR rolls out sturdy sliding gates at station exits in bid to prevent further vandalism
Describing himself as previously being a wealthy frozen meat businessman, he admitted he went bankrupt last year because of his failing business and heavy debts, leading him to become a cabby.
His parents and siblings also announced in newspapers they had severed ties with him because of his bankruptcy, Cheng said.
Cheng also admitted he took part in a flag campaign by 800 taxis on October 1 in support of the National Day celebrations.
Under the scheme, taxi drivers who displayed the Chinese ensign in their vehicles received HK$800 (US$102) each.
"I did this not because of the HK$800 cash, just to show my support to my nation as a Chinese," he said.
Copyright (c) 2019. South China Morning Post Publishers Ltd. All rights reserved.