High-speed rail link with mainland China beset by technical failure, while demonstrations lead to heightened security
Thirty cross-border trains cancelled on day illegal protest marches on West Kowloon terminus
It was double trouble for Hong Kong's high-speed rail link on Sunday as several cross-border trains were cancelled because of a signal failure, while enhanced security during another weekend of protests made even getting to the terminus difficult.
The MTR Corporation said it had to cancel a total of 30 short-haul cross-border trains " about 15 per cent of its 90 scheduled services " after a signal problem on a section of track near its West Kowloon terminus at about 11am.
Hong Kong protests: Xiaomi store on fire as Kowloon rampage continues
An MTR spokeswoman said the rail giant arranged for affected passengers to find other ways to complete their journey.
"Our maintenance staff are still working on the repair works and investigating the cause of the outage. Our initial understanding is that the signal failure was caused by equipment faults," she said.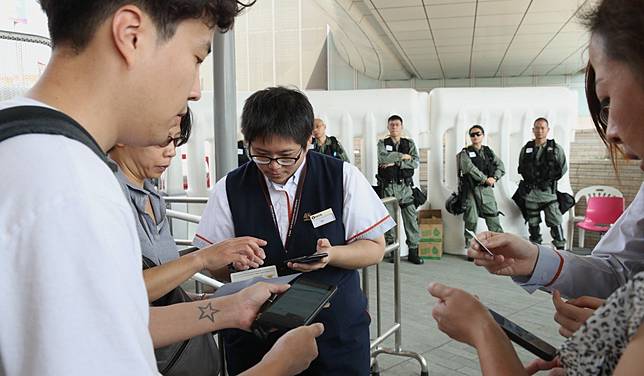 The commuter chaos was further aggravated just after 1pm when an illegal march involving thousands of protesters set off from Salisbury Garden in the shopping district of Tsim Sha Tsui to the West Kowloon terminus.
By that time, the railway station had increased its security arrangements and only passengers who had already bought tickets were allowed to enter, while a few police officers guarded the entrance.
This forced many travellers hoping to go to mainland China to head for the slower cross-border trains at Hung Hom station, but even that alternative journey was made arduous with the closures of nearby MTR stations Austin and Tsim Sha Tsui.
One family was left disappointed to find their plan to visit family on the mainland had been ruined by the tightened security.
The man, surnamed Zhu, said they were not aware of the arrangement and only found out that they could not buy tickets when they arrived.
"We can only go back to our home in Sham Shui Po now. What else can we do?" he said, adding they might come back tomorrow.
A mainland Chinese man, who refused to give his name, tried to find a bus but got lost.
"Maybe I will just walk there. It's only 3km, it's not that far," he said.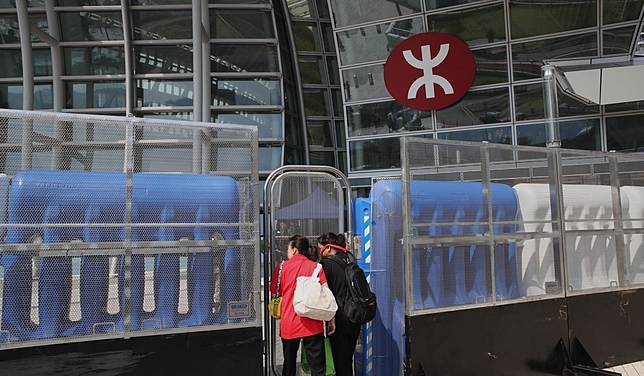 Others who had just arrived in the city on high-speed trains from mainland China found the directions chaotic.
"Where should I go to take MTR? The staff didn't tell me!" one woman said.
Police ban on Hong Kong march upheld but organisers say event will still go on
An Austrian, who refused to give his name, said he had to walk for almost an hour from his hotel in Tsim Sha Shui to the station.
"It's horrible," he said. "It's just five minutes in a taxi, but they won't pick us up and roads are blocked."
The businessman, who was catching a train to Guangzhou, said it was his worst experience in 20 previous trips to Hong Kong.
Copyright (c) 2019. South China Morning Post Publishers Ltd. All rights reserved.