Financial secretary says violent acts are 'close to terrorism' and endangering the lives of innocent citizens
Hong Kong is in an extremely dangerous position, he says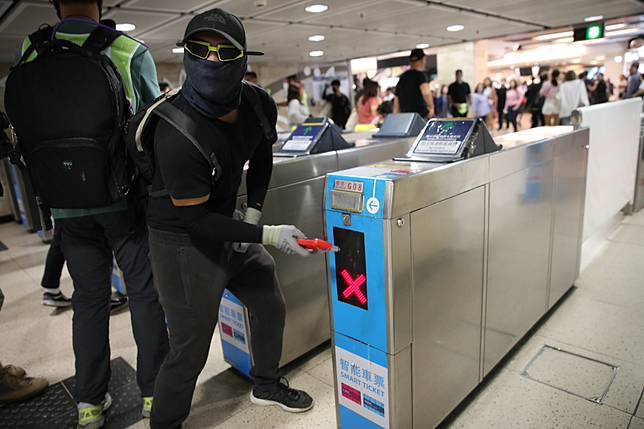 Hong Kong is being pushed to the brink of its worst recession since the 1997 handover, as the city is being "swallowed up" by violence and hatred amid the ongoing anti-government protests, finance chief Paul Chan Mo-po has warned.
Chan condemned the violent protests, saying they were "directly endangering the lives of innocent citizens and eating up Hong Kong's long-term treasured values of civility and rationality".
The financial secretary added: "Such acts are close to terrorism."
The city has been gripped by more than five months of protests " triggered by the now-withdrawn extradition bill " which have evolved into a wider anti-government campaign and escalating levels of violence.
"The whole of society is being swallowed up by violence and hatred. It has also led Hong Kong to an extremely dangerous position," Chan said.
Growth figures released earlier showed the economy in the third quarter shrank 3.2 per cent from the previous quarter, which had seen a drop of 0.5 per cent. The government accordingly revised the real economic growth forecast for the year as a whole downwards to negative 1.3 per cent, from between zero and 1 per cent growth previously.
"If the decline gets visibly worse in the current quarter, it will become the weakest performance for a quarter since the handover," Chan wrote in a piece posted on his official blog on Sunday, referring to Hong Kong's return to Chinese sovereignty from British rule in July 1997. "What is worrying is that the protests are getting more violent and frequent upon entering the fourth quarter."
Chan also warned that "in the face of a weakening economy, any 'strike' will only add insult to injury", referring to protesters' calls for a general strike to paralyse society to force the government to meet their demands.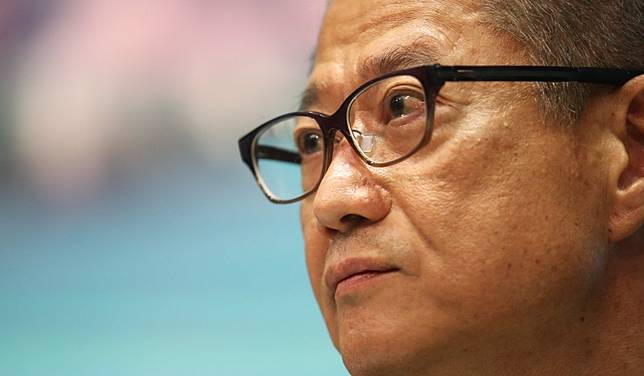 Only one of the demonstrators' five core demands have been met " withdrawal of the controversial bill " and they continue to call for the others, including an independent inquiry into police actions during protests and political reforms.
Chan's comments came as Hong Kong's No 2 official, Chief Secretary Matthew Cheung Kin-chung, said the government was still assessing whether the ongoing crisis would threaten next Sunday's district council elections.
In an article posted on his official blog on Sunday, Cheung called for an end to the violence to allow the elections to be held in a peaceful and orderly manner.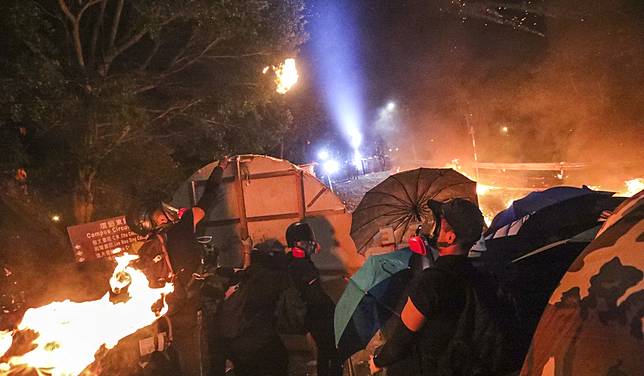 The government has formed a crisis management committee to advise it on what should be done about the elections.
Cheung said the most important factors to consider were whether the elections could be conducted in a fair manner, and the personal safety of voters and electoral officers.
A recent poll by the Hong Kong Public Opinion Research Institute found that nearly 70 per cent of Hong Kong people were opposed to postponing the elections.
A total of 1,090 candidates will compete for the 452 seats in 18 councils. There are more than 4.13 million voters.
Copyright (c) 2019. South China Morning Post Publishers Ltd. All rights reserved.