InterContinental Hotels Group warned it could see a US$5 million effect on its 2019 full-year results from lower fee income
Remy Cointreau, the maker of Remy Martin, said fewer tourists in Hong Kong cut into cognac sales in the first half ended September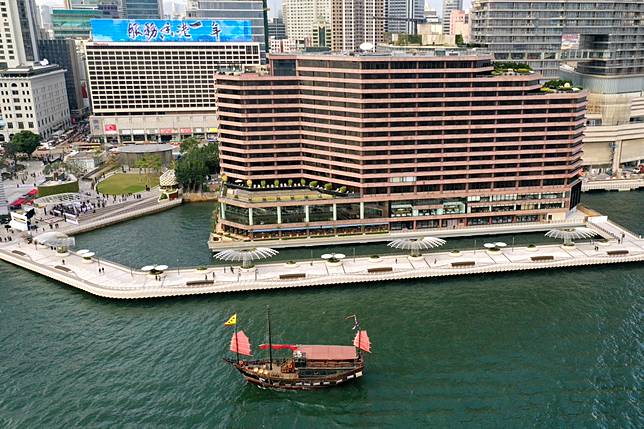 Protests and unrest that have disrupted Hong Kong for over four months are weighing on the results of major hotel operators and spirits makers as fewer tourists are visiting the city.
InterContinental Hotels Group (IHG), the operator of the Crowne Plaza and InterContinental hotels in Hong Kong, both reported this week declines in revenue per available room in their Asia-Pacific operations in the third quarter, citing in part the unrest in Hong Kong.
Remy Cointreau, the maker of Remy Martin cognac and Mount Gay rum, separately said on Friday that a fall in tourism in Hong Kong cut into its sales in the company's fiscal first half ended in September. Organic sales fell 4 per cent in the period from July to September, after falling 3 per cent in the April to June quarter, the French spirits maker said.
Cognac sales from its Remy Martin brands "suffered from the fall in tourism in Hong Kong and from slower than anticipated stock replenishment by retailers in the United States," Remy Cointreau said. "This performance masks continued steady demand for our cognacs and an excellent Mid-Autumn Festival in China."
Hotel investors shun struggling Hong Kong for shining Singapore
The protests began in June over the now-abandoned extradition bill have begun to weigh on retailers, restaurants and tourism-related industries as increasingly violent clashes with police have discouraged people from eating out and visiting the city.
Hong Kong Chief Executive Carrie Lam Cheng Yuet-ngor said last month that she would formally withdraw the bill, but that has done little to stem the disruptions, including more radical demonstrators targeting the MTR railway stations and mainland-affiliated businesses with vandalism.
As the unrest has intensified, tourism visits to Hong Kong have collapsed this summer.
Visitors to Hong Kong dropped by 39 per cent in August after falling 5 per cent in July, according to the latest figures from the government.
Food deliveries up as Hongkongers stay home amid protests
Mainland Chinese " the largest category of tourists to Hong Kong annually " also are coming to the city less than in the past, with visits falling by 42 per cent in August to 2.78 million visitors. More than 4.8 million mainlanders visited Hong Kong in August 2018.
As part of her policy address on Wednesday, Lam said the city's economy had fallen into a "technical recession" since the end of the third quarter. Lam has announced a series of measures to help small and medium-sized businesses and said the government would, when necessary, introduce other measures to help enterprises and the public tide over difficult times.
S&P Global Ratings said in a report last week that the city's hotel industry will "bear the brunt" of the effect of the unrest on the city's economy.
"August's occupancy rate fell to 66 per cent and could further drop," Esther Liu, a S&P credit analyst, said in an October 8 research report. "This compares favourably with hotel occupancy rates during (the severe acute respiratory syndrome (Sars) outbreak in 2003), which dropped to below 20 per cent at the worst of the outbreak."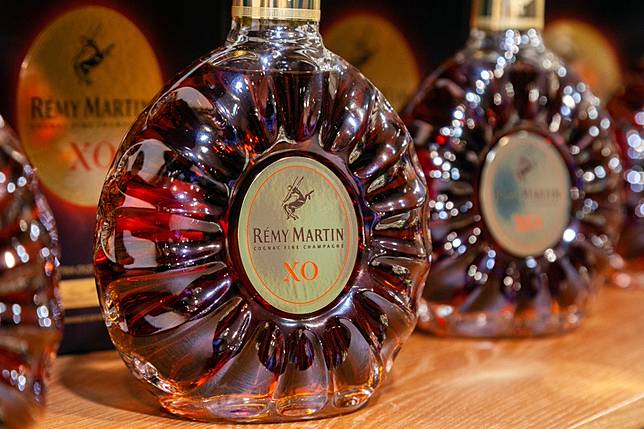 The drag on retail could also be "substantial", as tourist spending has dropped and local consumption has slowed," the ratings agency said.
"Luxury retail has already taken a hit, with high-street rents in major protest areas dropping over 30 per cent to 40 per cent from their peak, with some landlords willing to offer short-term leases at below-market rates while waiting for longer-term tenants," Liu said.
On Friday, IHG said its revenue per available room dropped 36 per cent in Hong Kong in the three months ended in September. Revenue per available room was down 2 per cent in the quarter in IHG's mainland China operations because of fewer corporate and meetings being partly offset by domestic leisure demand.
"Despite the weaker (revenue per available room) environment, and the challenges some of our markets are currently experiencing, we remain confident in our financial outcome for the rest of the year," Keith Barr, the IHG chief executive said.
The company warned that it expected to see a US$5 million adverse effect on its 2019 full-year results from the fee income loss because of ongoing conditions in Hong Kong.
On Thursday, Accor, which operates 4,900 hotels in 110 countries, said that its revenue per available room in its Asia-Pacific operations declined by 1.1 per cent in the third quarter.
"The implications of the trade tensions between China and the United States, along with the unrest in Hong Kong, caused market conditions to worsen in China," the company said. "The entire region, including Australia, has been affected by this economic slowdown."
Copyright (c) 2019. South China Morning Post Publishers Ltd. All rights reserved.