Amid the Hong Kong protests, Rolling Loud, part of the world's biggest hip hop festival, has been cancelled
Migos and Wiz Khalifa were among the artists booked to appear at the festival in West Kowloon Art Park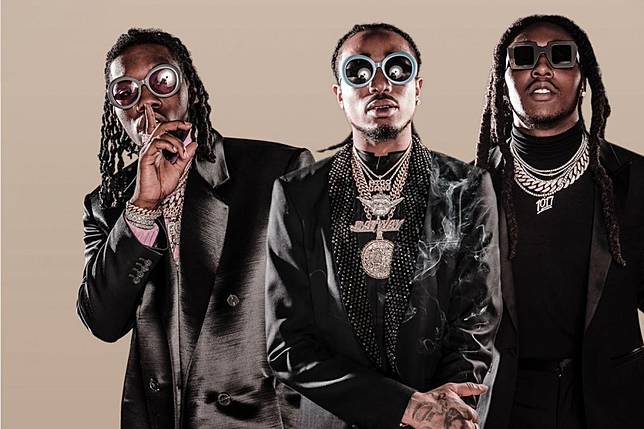 The Rolling Loud hip-hop festival has become the latest large-scale event to fall victim to the ongoing protests in Hong Kong. Organisers announced today that the event, scheduled to be held from October 19-20, had been cancelled.
In a statement posted on social media, organiser Live Nation Electronic Asia announced: "After consulting security experts, it has been determined that it is not possible to organise the (event) … without endangering the safety and well-being of our fans, artists and staff.
"While we regret having to cancel the festival, this is not a decision that has been taken lightly and we look forward to bringing the Rolling Loud festival experience to Hong Kong in the future to celebrate the city's rich culture and buzzing hip-hop scene."
The two-day festival at the West Kowloon Art Park was to be headlined by A-list American hip-hop artists including Migos, Wiz Khalifa, Playboi Carti, Ski Mask the Slump God, and Smokepurpp. Mainland Chinese rappers Young13DBaby, Xigga and Jinx were also in the line-up.
Last month, it was revealed that Vava, China's biggest female rapper, would not be appearing at Rolling Loud despite having suggested she would be part of the line-up. Vava was one of several prominent Chinese rappers to express support for Hong Kong's embattled police force and her name was nowhere to be seen when the Rolling Loud Hong Kong line-up was revealed.
Rolling Loud launched in Miami, Florida, in 2014 and is now regarded as the largest hip-hop festival in the world. This month's event would have been the first time the festival was staged in Hong Kong.
The cancellation of Rolling Loud Hong Kong comes after the plug was pulled on a host of other prominent events including Oktoberfest, the Wine & Dine Festival, the award-winning musical Matilda, plus numerous live music concerts.
Copyright (c) 2019. South China Morning Post Publishers Ltd. All rights reserved.