Most protesters who had dug in to Sha Tin campus have changed and left while dozens of drivers appear to pick them up
Earlier protesters had partially reopened Tolo Highway in 'friendly gesture' before shutting it down again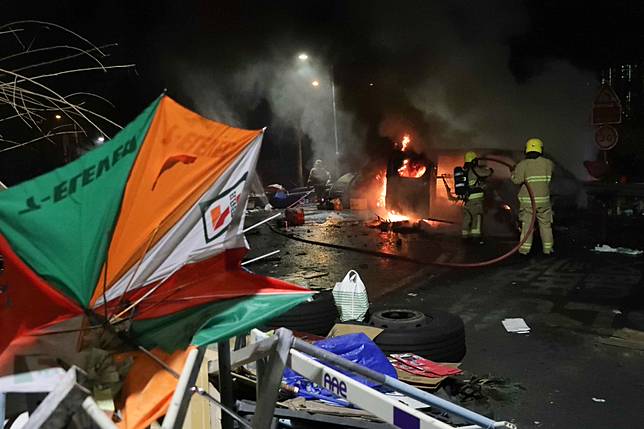 Chaos and violence has returned to Hong Kong at night after the city enjoyed a relatively calm Friday.
Tear gas was fired in Mong Kok while the Tolo Highway was blocked again by obstacles thrown from a bridge near the Chinese University. Earlier in the day, the highway had partially reopened after being blocked for about 60 hours, as activists urged the government to guarantee that district council elections would go ahead on November 24 as planned.
The highway was shut down again at 7.30pm, after Chief Secretary Matthew Cheung said he could not agree to the protesters' requests, and said they were making "threats against the public's welfare". Cheung stressed the government's determination to conduct the elections as scheduled has remained unchanged.
Follow our live blog for the latest developments. Reporting by Alvin Lum, Karen Zhang, Elizabeth Cheung, Chris Lau and Kimmy Chung
Copyright (c) 2019. South China Morning Post Publishers Ltd. All rights reserved.