Several MTR stations are closed, buses cancelled, and roads blocked
Education Bureau refuses to suspend classes at schools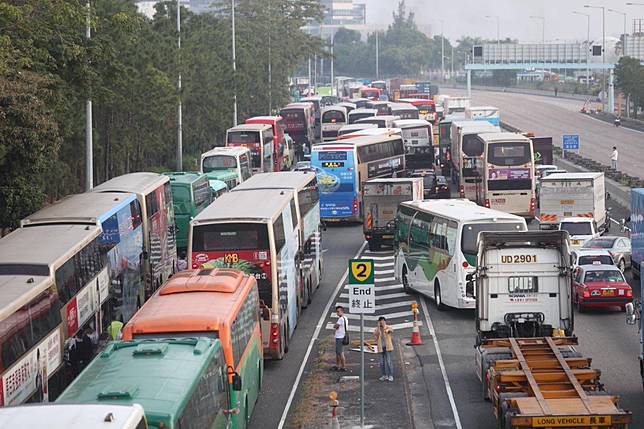 For the third day in a row, Hong Kong's defiant protesters are aiming to bring the government to its knees by crippling transport links and setting up roadblocks to cause traffic disruptions in various districts.
The actions on Wednesday follow fiery battles the night before at Chinese University (CUHK) in Sha Tin as police and protesters locked horns in a full-day clash, marked by petrol bombs thrown by protesters, and tear gas and rubber bullets fired by officers. Late into the night, more unrest stirred in districts across the city.
At least 11 tertiary institutions, including CUHK and the University of Hong Kong, have announced that classes would be suspended again due to transport uncertainties.
A total of 287 people were arrested on Monday after violent confrontations in multiple locations, including the shooting of a demonstrator, and protesters setting a man on fire. About 255 canisters of tear gas, 204 rubber bullets, 45 beanbag rounds and 96 sponge grenades were fired over the course of the day.
Follow our live coverage below for the latest updates. Reporting by Sum Lok-kei, Zoe Low, Chris Lau, Elizabeth Cheung, Karen Zhang, Phila Siu, Jeffie Lam and Chan Ho-him.
Copyright (c) 2019. South China Morning Post Publishers Ltd. All rights reserved.