Hard for public to know what to believe, as both camps present skewed versions of protest events
As instances of disinformation rise, scholars say everyone should check before spreading false news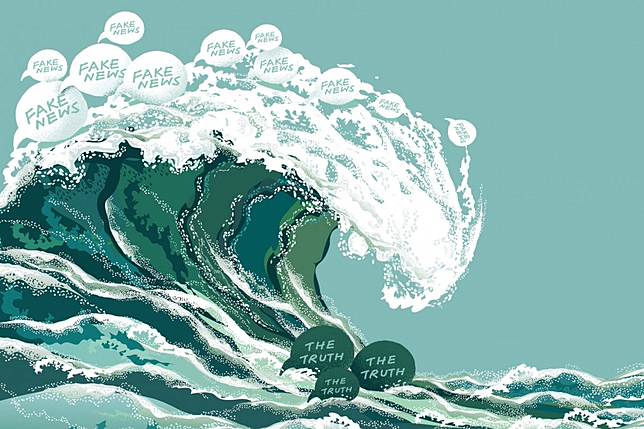 Masato Kajimoto is leading a University of Hong Kong (HKU) team scrutinising images, videos and any information from the ongoing anti-government protests, trying to tell which are real, misleading or fake.
It is hard work. In September alone, there were no fewer than 5,000 images on a single channel of Telegram, the messaging application used widely by protesters for updates on demonstrations now in their fifth month.
It is almost impossible to verify the authenticity of every image, says Kajimoto, an assistant professor at the university's Journalism and Media Studies Centre.
What is clear is that different camps in the ongoing unrest spread selective images and videos to sway public opinion, and disinformation is not only part of the game but a "psychological warfare" tool wielded by both sides.
"It is really hard to win somebody's heart with just facts and accurate information," he said. "You have to appeal to people's emotions."
And that can mean presenting an incomplete, misleading or false picture of what is happening on the ground.
Scholars say that as the protests continue, the problem of disinformation is worsening. And, as Hongkongers consume media content that fails to present the whole truth, society is in danger of being polarised to such an extent that reconciliation between opposing sides will become even more difficult.
Flash mob protests, vandalism flare up across Hong Kong as police fire tear gas
To illustrate how each side can present the same incident in different ways and evoke strong, opposing reactions, Kajimoto referred to an incident at Sham Shui Po on October 6, when a taxi driver was beaten by a mob after his vehicle ran into a crowd and left a woman seriously injured.
The video clip shared extensively among social media groups supporting the protesters focused on the earlier part of the incident, when the taxi was seen moving into a crowd of black-clad demonstrators, sparking panic and screams.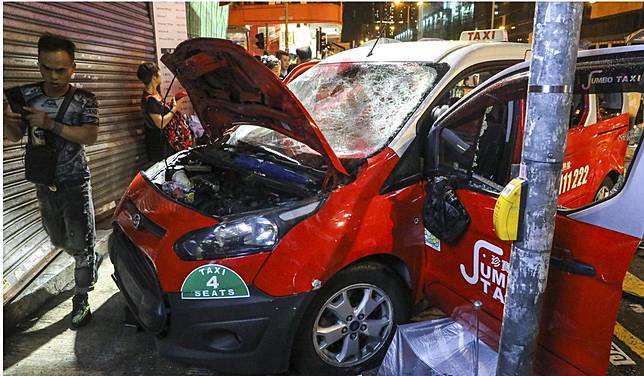 It appeared to back the protesters' claim that the cabby had deliberately driven into the protesters, intending to harm them.
However, pro-government groups shared a video clip of what happened afterwards, showing a mob smashing the taxi with rods and dragging the driver out, with graphic images of the 59-year-old cabby covered in blood.
I tell my students that unless you know exactly what happened from the beginning to the end, you cannot make any conclusionMasato Kajimoto, HKU assistant professor
The cabby's association issued a statement condemning the assault, saying the driver lost control of his vehicle after protesters attacked it.
Kajimoto said such selective representation made it nearly impossible to form an objective opinion of the incident.
"I tell my students that unless you know exactly what happened from the beginning to the end, you cannot make any conclusion," he said.
What to believe, who to trust?
Associate Professor Donna Chu, from the School of Journalism and Communication at Chinese University, said the spread of disinformation was a result of fundamental changes in the media environment and the development of information technology.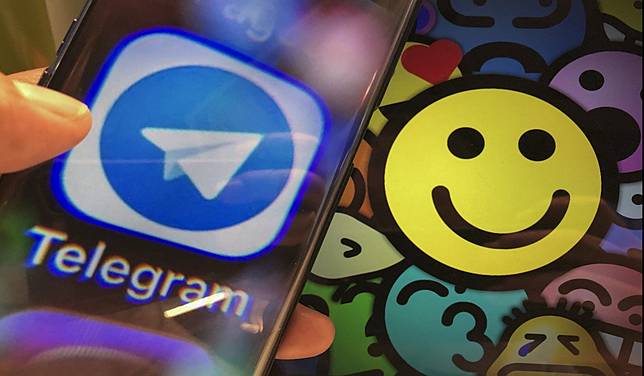 Sources of information have proliferated and in the protests, many get their updates and swap live news, pictures and video over social media sites and mobile applications such as Telegram, LIHKG, WhatsApp, Line and Facebook.
Banks implement staff contingency plans as protests rage
Disinformation was rampant and that meant people needed to be more vigilant about verifying the accuracy of the news they received, Chu said.
In a telephone poll commissioned by Hong Kong daily Ming Pao, 842 people rated on a scale of 0 to 10 the form of media they valued as an important source of news on the protests.
Media live streaming from the scene received the highest average score of 8.12, well above the 6.85 for traditional media and 6.01 for social media.
The director of Chinese University's School of Journalism and Communication, Francis Lee Lap-fung, said in an opinion piece for the daily that live streaming, with its instant delivery, made audiences feel they were participating in history and its unedited nature gave the impression that it was free from editorial control and selection.
In a handbook on fact-checking to help journalism educators, trainers and students deal with the issue of "fake news", the UN's heritage body Unesco describes three categories of "untruths".
Misinformation refers to false information that is not meant to cause harm; disinformation is blatantly false information created to cause harm to individuals or groups; and mal-information is information based on reality and used to harm a person or group.
Elderly protesters rally at police headquarters in support of alleged abuse victims
Disinformation campaigns can have serious consequences.
In the run-up to the 2016 United States presidential election, a "Pizzagate" conspiracy theory spread widely on social media, alleging that several restaurants and Democratic Party officials were involved in human trafficking and running child sex rings.
A man who believed the story went to a Washington pizza restaurant falsely accused of being involved and discharged his gun. The theory has been widely debunked.
It makes matters worse when people in powerful positions make use of disinformation.
Kajimoto pointed to US President Donald Trump, who has been criticised countless times for making statements that are misleading or outright untrue, even as he has been unrelenting in attacking the credibility of media outlets.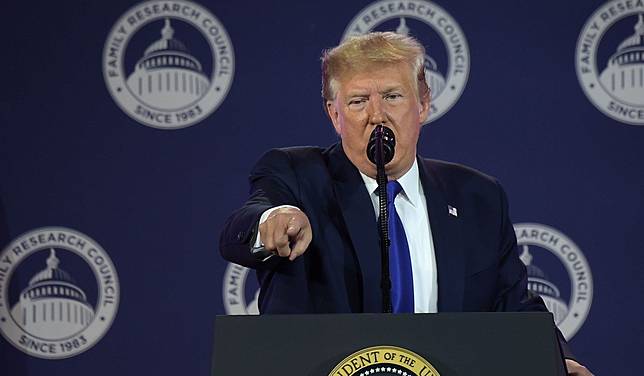 In Hong Kong, Chief Executive Carrie Lam Cheng Yuet-ngor and cabinet member Fanny Law Fan Chiu-fun have both made claims based on unverified messages circulating online.
On Tuesday, Lam said protesters had set up roadblocks on highways and checked the identification documents of people in vehicles. She had no proof of the incident, but said it had been "circulated online recently and probably happened".
Law was criticised for claiming last month that a 14-year-old girl had provided "free sex" to protesters.
Asked for more information, she produced a message circulating on WhatsApp and claimed that "a cruise buddy" told her it was true.
Dr Fu King-wa, an associate professor at HKU's Journalism and Media Studies Centre, said although Law was not the source of the claim, she lent credibility to unverified information.
"She is a public figure and because of her political power, by quoting misinformation, she introduced unfounded accusations to the public domain," he said.
Chinese state media have also been accused of reporting disinformation related to the Hong Kong protests.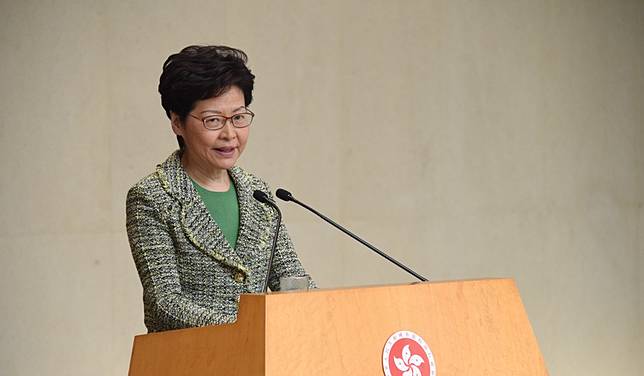 After Law made the news with her "free sex" remarks, state-backed tabloid Global Times posted a video of an unidentified 16-year-old girl claiming she was sexually assaulted by some protesters she befriended.
However, Hong Kong online users slammed the report, calling it fake. Comments left on a copy of the video hosted on YouTube said the Cantonese phrases used by the girl were not common in Hong Kong. They doubted if the girl was from the city at all.
Last month, Twitter suspended more than 200,000 mainland China-based accounts that formed a spam network, saying close to 1,000 of them were "deliberately and specifically attempting to sow political discord in Hong Kong".
Lies spread faster than facts
In Hong Kong, setting the facts straight on incidents involving police presents a special challenge because of plummeting trust in the force.
On August 31, for example, police and protesters clashed inside Prince Edward MTR station, leading to a number of injuries.
When the number of people hurt was revised, a rumour began circulating that police had beaten some protesters to death. Photos of bodies were shared online, along with the claim that these were people arrested on August 31.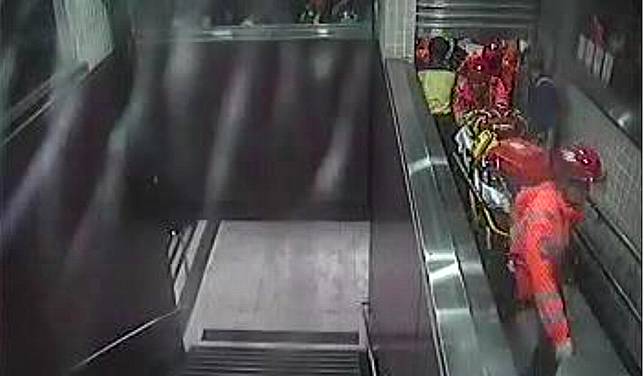 Government officials, police, MTR Corporation and the fire service tried to explain multiple times that there were no deaths that day, but some anti-government protesters continue purveying the debunked rumour.
Protesters who began gathering outside Prince Edward station demanding "truth and justice" have continued to do so off and on until now.
Kajimoto said the incident and its aftermath showed how trust in the police had declined to such a level that a section of the public did not believe what the police force said any more.
"If somebody floats conspiracy theories on social media and you're against the police, you believe that. Or you don't care if it's true or not," he said.
Scramble to protect district council polls candidates from doxxing
In the Ming Pao poll, almost half of the respondents said they had zero trust in police, a dramatic fall since May and June, when only 4 per cent said they had no trust in the force.
Scholars said the disinformation related to the protests was unlikely to end because the ongoing crisis needed a political solution.
"False information is the tip of the iceberg," Kajimoto said. "This is just a symptom and it's not the cause of the problem. If we cannot cure the cause of the polarisation, this will never stop."
In the meantime, Fu said, people needed to hone their media literacy skills and never forward unconfirmed information, as it could be false and have a significant impact on recipients.
"People might believe something not because of the information itself, but because it came from you," he said.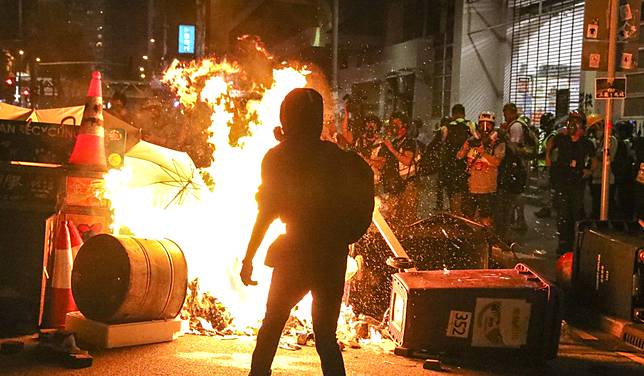 Some social media users have started a fact-checking effort, reminding everyone to pause and ensure a piece of information is accurate before forwarding it to others.
A Facebook page called "Kauyim", the Cantonese term for "verify", has attracted more than 122,000 followers to its updates, debunking fake online posts relating to the protests.
Describing who they are and what they do, the Kauyim team of anonymous volunteers says in the introduction to the page: "We are fact-checkers and rumour-busters. Facts triumph over lies. Rumours are most afraid of the wise."
People might believe something not because of the information itself, but because it came from youFu King-wa, HKU associate professor
In existence since 2014, the group has not stated its political position and debunks both anti-government and pro-government disinformation.
The challenge with fact-checking, however, is that it takes time and effort to verify a piece of news, by which time the false information could already have gone viral.
Massachusetts Institute of Technology researchers who looked at Twitter data retrieved between 2006 and 2017 found that falsehoods travelled six times faster than truths.
As Kajimoto put it: "Fact-checked stories don't really go viral."
Additional reporting by Sum Lok-kei and Gigi Choy
Copyright (c) 2019. South China Morning Post Publishers Ltd. All rights reserved.