Beleaguered rail operator has found itself the target of violent action by protesters, suffering vandalism to its stations and disruption to its network
But rail chief insists MTR Corp is a commercial entity that does not act politically and only follows its mission to provide public transport to the city
The new chairman of Hong Kong's embattled MTR Corporation has sought to quash accusations the rail giant kowtowed to Beijing by taking a harder line with anti-government protesters and admitted the challenges he faces are "unprecedented".
Rex Auyeung Pak-kuen, 67, who stepped into the hot seat on July 1" the same day protesters stormed and vandalised the city's legislature " said he would stay true to his mission of leading the MTR Corp and would avoid all political considerations.
"I am not interested in politics at all," he said during an interview with the Post on Thursday.
"I have never given much thought to the political perspectives of others. I only seek to hold fast to our mission of providing transport for the Hong Kong public.
"I will not take action just because of comments made by certain media outlets or parties. That is not principled."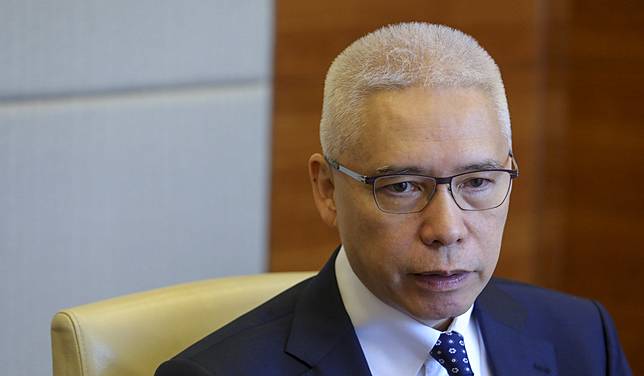 Auyeung insisted the MTR Corp was a commercial entity which had nothing to do with politics, despite the fact its majority owner was the Hong Kong government with a 75 per cent stake.
"The MTR is just a listed commercial entity. We are not running a political party or a government unit … If we flip-flop on certain issues, we'll send a confusing message to investors," he said.
The beleaguered rail operator has found itself the major target of increasingly violent action by protesters in the city in recent weeks. More than half of its 91 stations have suffered vandalism, entrances to stations were set ablaze on consecutive weekends and the network ground to a halt on at least two occasions.
The rising anger toward the MTR Corp stems from the protesters believing the rail giant buckled to pressure from Beijing following a scathing attack by mainland Chinese media, accusing the company of facilitating the actions of radicals by laying on extra trains.
The broadcast warned the MTR it risked "derailing and slipping into the abyss".
The rail operator has since taken a much tougher stance against the protesters, obtaining a court injunction to prevent disruptive acts on its network and closing stations in advance of demonstrations.
There have also been multiple clashes between protesters and police in both stations and trains, as well as a mob attack in Yuen Long station on July 21.
Admitting the challenges he faced were "unprecedented", Auyeung, who has more than 40 years' experience in the insurance industry in Canada and Hong Kong, said he felt an overwhelming sense of "helplessness" at being embroiled into the political storm.
Court orders MTR to preserve security footage of police operation
"In all these years I've never seen social division in Hong Kong as serious as this. I am really pained at the unrest and I am mentally stressed out," he said.
"Now that this political storm has come knocking on my door, I can only say, 'So be it!'" he said.
However, he defended the police's enforcement actions inside the metro stations.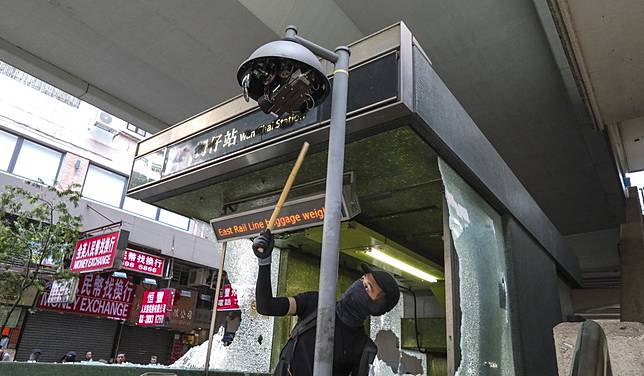 "We are a law-abiding listed company that follows the rules and regulations. If police want to enforce the law in our premises, who are we to refuse them?" he said.
As to whether he had any methods to ease the protesters' hostility, Auyeung admitted he had hit the buffers and there was not much they could do apart from public campaigns and strengthening security to safeguard the safety of staff and passengers.
Why protesters are choosing fist fights and vigilantism to settle scores
"I don't know how to ease the tension. I respect that the protesters have their sense of frustration. We can only appeal to them to treasure the MTR facilities, and think hard whether it is in everybody's interest to damage those and cripple the service," he said.
Having retired as chairman of the Asia operations of Principal Financial Group after a 26-year stint in June 2017, Auyeung succeeded Frederick Ma Si-hang as MTR chairman after the rail firm was hit hard by a string of construction scandals on the city's most expensive rail project to date, the Sha Tin-Central link.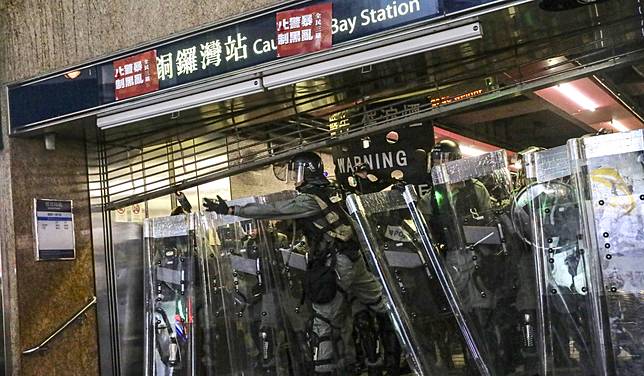 Auyeung stressed his role was to lead the MTR towards a better future instead of interfering with its daily management.
"I leave day to day operations to the management," he said. "My role is to lay down the strategic direction for the company and to improve its corporate governance."
"For the management, I have only three issues for them to address: the safety of passengers; the safety of the staff; and the safety of the railway infrastructure. These three things take priority before they should consider other matters."
Using the same approach, Auyeung insisted he had never inquired whether the management had been put under political pressure.
"I respect their decision-making so I never thought of asking whether their decisions had anything to do with political pressure. I stick to the belief that I shouldn't interfere with their daily management," he said.
Copyright (c) 2019. South China Morning Post Publishers Ltd. All rights reserved.