Pro-establishment groups launch clearances of messages posted around Hong Kong in support of anti-government movement
Rail operator announces closure of two stations ahead of demonstrations planned for Saturday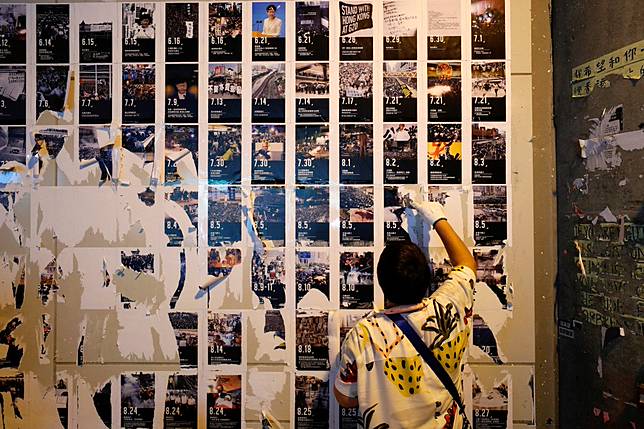 Citywide clearances of "Lennon Walls" by pro-Beijing activists got off to a quiet start on Saturday morning, but Hong Kong's rail operator announced it would close two stations in anticipation of more protest chaos.
Groups of about 10 government supporters met a call from outspoken lawmaker Junius Ho Kwan-yiu to "clean walls and clean people's hearts", and appeared at sites across the city including Tuen Mun, Yuen Long, Sham Shui Po, Mong Kok and Wan Chai.
Ho, a pro-establishment politician and a hate figure for anti-government protesters, announced that 63,000 volunteers would work at 83 locations across the city, but the turnout was much lower as of early on Saturday afternoon.
He dialled down his "Clean Up HK" campaign at about midnight by instructing participants not to clean up the Lennon Walls, and only to pick up rubbish in the streets.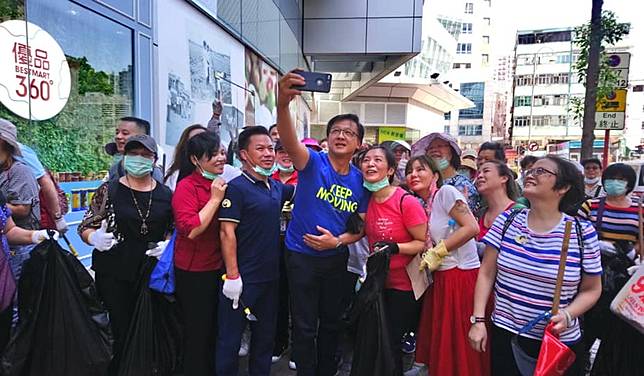 However, activists were seen in other parts of the city removing protest material from the walls, which host messages, pictures and art in support of the anti-government movement, sparked in June by an extradition bill.
Holding a broom, Ho showed up at about 8.45am in Yan Oi Town Square in Tuen Mun, where many of his supporters are based.
As he walked past a footbridge, Ho and his associates did not remove posters from a Lennon Wall.
"We did an assessment " we will avoid clashes (with protesters)," Ho told reporters. "Our aim today is to fulfil a resident's responsibility to clean up Hong Kong."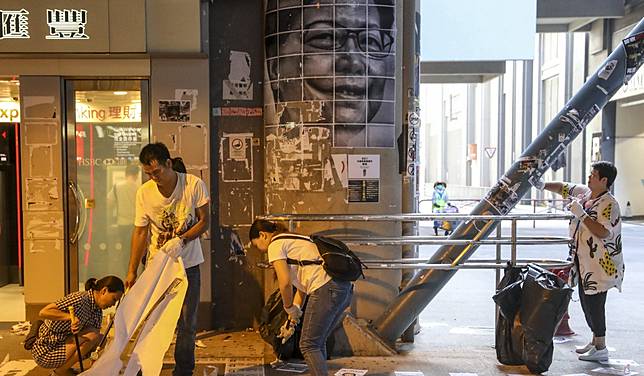 Leaving after 15 minutes to an undisclosed destination, he told one activist: "The more bags of rubbish we collect, the greater our achievement."
When he showed up later in Shau Kei Wan, on Hong Kong Island, some members of the public hurled abuse at him and told him to go home.
"Sweep up yourself. You are rubbish!" they chanted.
Hong Kong is entering its 16th straight weekend of protests triggered by the bill, which would have allowed criminal suspects to be sent back to mainland China. The government has since suspended, and pledged to fully withdraw, the legislation.
Ahead of an afternoon march in Tuen Mun starting at 3pm, rail operator the MTR Corporation said it would close the station there from 1pm. It also announced Yuen Long station would be shut from 3pm.
Protesters planned to stage a sit-in at Yuen Long metro station on Saturday night to mark two months since gangs of men wearing white attacked commuters, as well as black-clad demonstrators returning from a mass rally.
Despite Ho's change of plan, his supporters cleared posts from Lennon Walls in other parts of the city.
Near Yuen Long station, a dozen riot police officers arrived at about 10.30am after a fight broke out between a passer-by and a man taking part in the clean-up.
Hong Kong police brace for another weekend with clashes expected at Lennon Walls
Cleaners in Mong Kok, who had responded to Ho's call, denied being paid for their time.
"The cleaning job should be done by our government, but they failed to do it, then let us do it," said a man surnamed Auyeung, who appeared to be a group leader.
He said he had no political background but just wanted to take the opportunity to vent his anger at the anti-government protesters, who he said were being a brainwashed by hostile forces.
How Lennon Walls showcase art and design of Hong Kong protests
"It's very dangerous to do this kind of cleaning work alone as the anti-government protesters are so unified," Au said. "We are all scared, that's why we form a group and clean together."
Cleaners used chisels there to remove the posts, which included new posters from demonstrators mocking Ho, calling him "the No 1 rubbish in Hong Kong".
The scene at the mural in Fortress Hill on Saturday morning " which was cleared last weekend, sparking fights between supporters from both camps " was largely quiet.
One woman was spotted tearing down a section of Post-its and posters, but she left quickly when reporters approached her.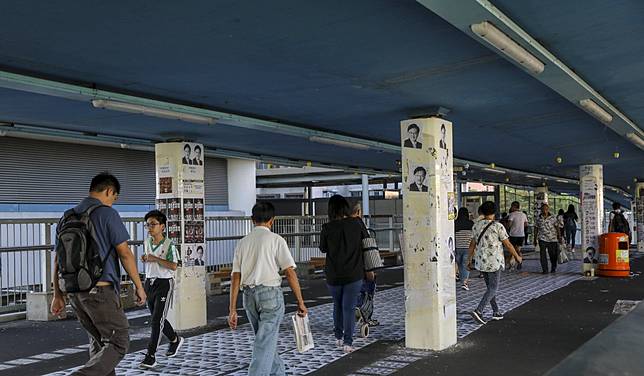 The long stretch of anti-government posters near the North Point Alliance Church was covered in plastic wrapping, although there were signs that yellow spray paint had been daubed across it.
There were visible remnants of messages ridiculing the "cleaners", including one that read "tear one and we will stick thousands".
Protesters have been holding back from responding, with calls for restraint and to avoid clashes going viral online.
100 days of protests rock Hong Kong
Some instead gathered to clean up the mess left behind by the cleaners.
"I came here to clean out the papers that those supporters of Junius Ho left this morning … they tore them down and just left without cleaning," said Mrs Lam, a resident in Kowloon Bay.
"There are so many elderly people living here, it's dangerous if there is paper all over the ground."
At 1pm, more residents and protesters arrived to join Lam " and started rebuilding the wall with new posts.
Outside Prince Edward station, a mother helping her two girls sell charity stickers said: "I've told all the young people I know, don't clash with those so-called clean-up guys, just let them remove everything.
"We can make a new (Lennon Wall) after that."
Lou Tit-man Tik, 73, a homeless person who sleeps near Mong Kok Police Station, said he saw about 20 plain-clothes officers walking from the station to an area of mourning at the Prince Edward interchange to remove flowers at 4.10am on Saturday.
Some Hongkongers continued to lay flowers there later in the morning.
The station was the scene of clashes between police and protesters on August 31. Police and other authorities including the government, Hospital Authority and fire service, have repeatedly denied rumours some protesters died during the fight.
Copyright (c) 2019. South China Morning Post Publishers Ltd. All rights reserved.